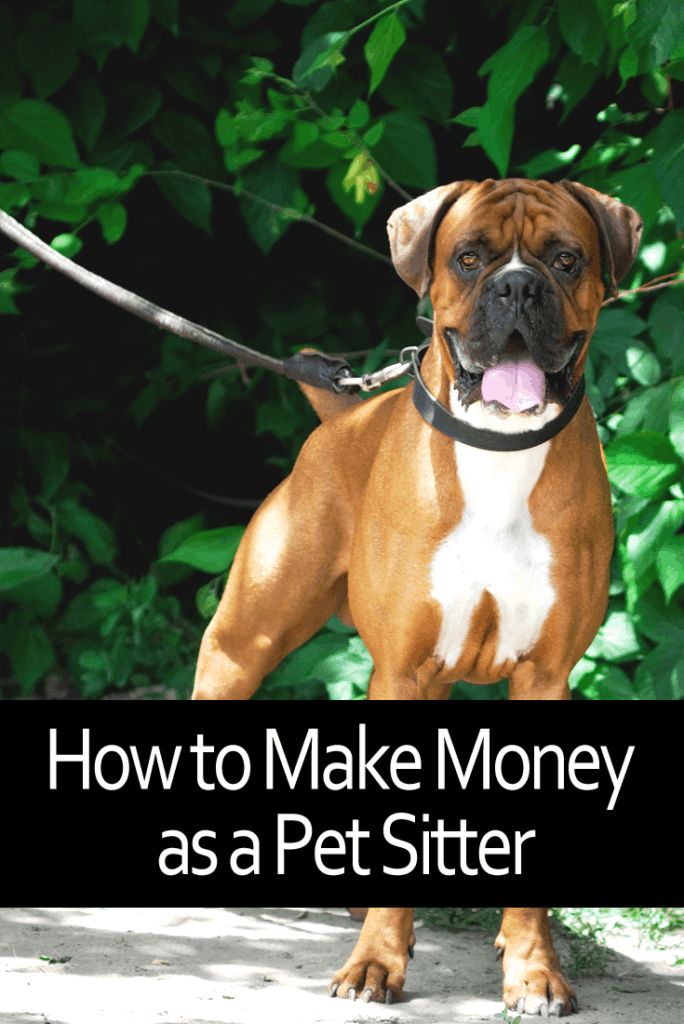 It's a new year.  Ring it in with a little more joy in your work life.  If you're an animal lover, pet sitting is becoming an exciting career path for those ready to get out of the 9 to 5 work week.  Have you ever wondered how to make money as a pet sitter?


Rover.com has made pet sitting a money making endeavor, whether you're looking for a side job or proper business pursuit.  Rover matches thousands of pet sitters with pet owners across the country, and the benefits are hard to pass up.
Written by Tracy Vicory-Rosenquest, Rover.com community member.  Rover is the nation's largest network of 5-star pet sitters and dog walkers.
How to Make Money as a Pet Sitter
Flexible Schedule for a Flexible Life.  If you've already got a full-time job and just need a side gig, create your pet sitting schedule around your life.  If you're ready to jump into a completely new work life, Rover makes starting a full-time pet sitting business simple.  As you create your online Rover profile, you determine your schedule.  Pet owners will see your availability online and can book you with no hassle.
Choose Your Own Adventure.  As you create your online Rover profile, you not only decide your own pet sitting schedule, you'll also choose which pet care services you'll provide and set your pay rate.  If you're ready to take as many clients as possible, make yourself available for dog walking, drop-in visits, daycare, boarding pets at your place, and house sitting when the owner is away.  You can also limit your schedule to the pet care services that are most convenient in your life as well as customize whether or not you'd like to care for big dogs or if you'd prefer working with small dogs only.
Puppy Love Can't be Beat!

 Puppies, kitties, big dogs, small dogs, and maybe even an old fat happy cat.  Your coworkers are fuzzy, and they love when you arrive for work!  You've got the treats, and they've got that look of love on their furry face.  This is the perfect job for anyone who can't have a pet of their own–enjoy endless amounts of animal love!  If you have a dog at home, this could be a built-in opportunity for doggie playdates.  Does your pup need more friends?  Pet sitting is a great way to meet other dogs in local areas.  Give your family dog a buddy in 2018!
It's Your Job to Play.  No need for a gym membership or a New Year's resolution to exercise more.  Your job is to get the dogs out walking, running, and playing.  Get ready for a trip to the dog park or a hike in the woods!
A Community of Ongoing Support.  There's no need to worry about how to handle pet emergencies by yourself.  As a pet sitter, Rover has 24/7 phone support and vet assistance.  You'll also have access to premium insurance.  When you're ready to grow your business, Rover provides educational resources to help you.
You've got to admit, it sounds good.  If you're curious, get started with a few pet owners to see if pet sitting is a fit for you.  Beware–you may just get hooked!