Being able to take my family to the circus really excited me!  We surprised my 4 year old and took her to the show.  We also had the baby with us who was still dealing with colic.  The show was awesome and very impressing.  I got to see a portion of it since I had to take my baby  out to feed her, I missed a big portion of it.  The talent of the show and the entire experience was GREAT!  I will be sure to share more pictures once I take them off my husband's phone! 🙂
Here is what I wrote about the day after I went to the circus:
I had fun taking my family to the circus last night.  It felt good to get out.  I hadn't been there since I was little.  This was our first trip/even to take the little baby with us.  I wore a moby wrap for the first time.  The baby was a great for the first part of the show until she got hungry.  I found the staff at the Sprint Center very friendly and found me a quiet corner to feed her in without anyone around.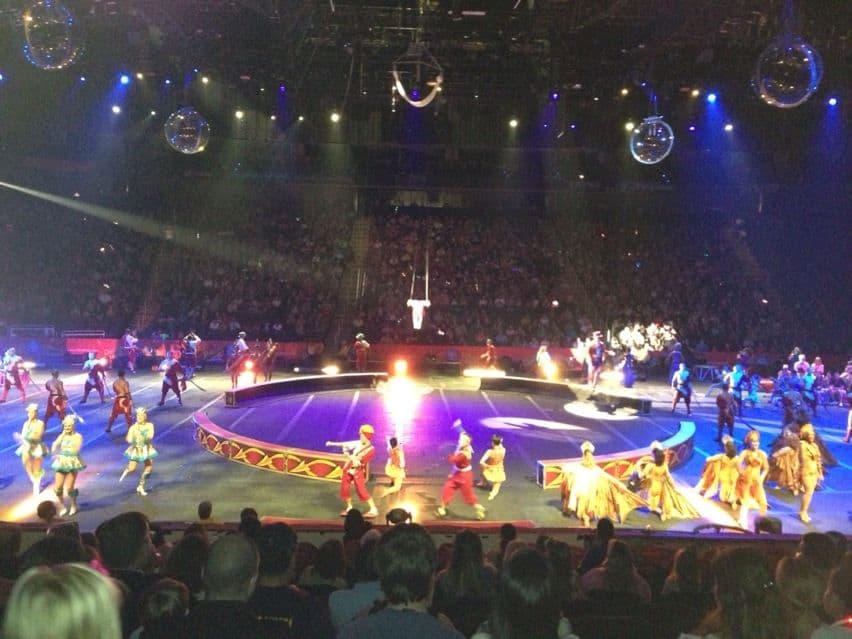 Definitely a show that is not only entertaining to the young kids but I loved watching all the amazing talent.  I enjoyed the show more than the kids did!  Here are some pictures I took of the show!