We love giving affordable personalized Holiday Gifts for those on our gift guide. This year a few people on our gift guide are getting personalized gifts. You can find unique and practical gift items for everyone. This post might also contain affiliate links which may earn us a small percentage to help cover our expenses if you choose to make a purchase. We were also provided product for our promotion. We teamed up with GiftsForYouNow.com and wanted to share all of the fun gift items they have!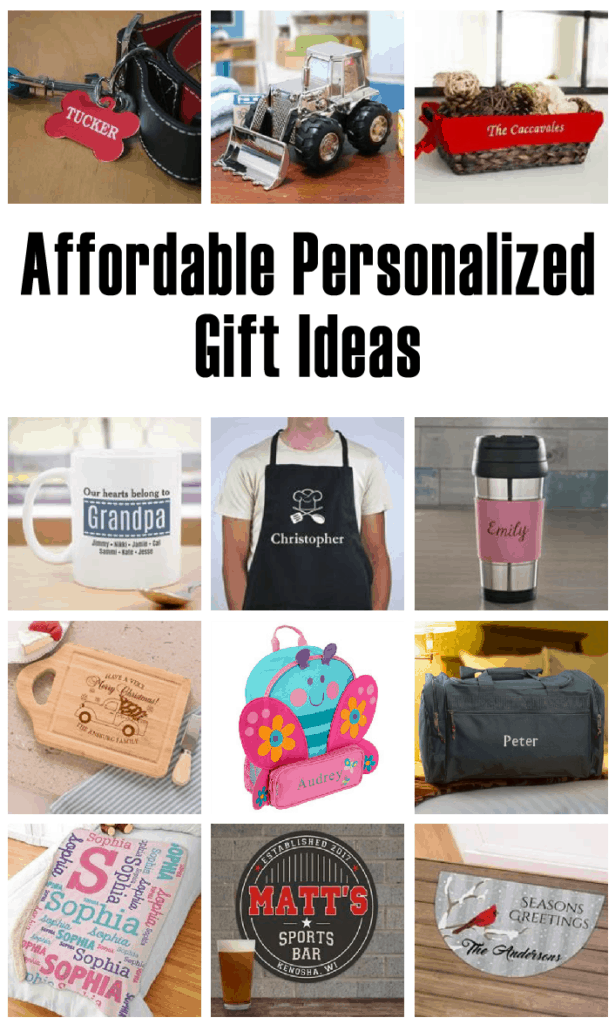 For the Mom:
Hey moms how adorable is this Engraved Pink Leatherette Travel Mug! You can find it in different colors and different monograms. I found that sometimes my coffee gets cold before I drink it! This is perfect for the busy lady! Find it for only $21.98.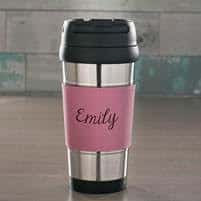 For the Dad:
My husband has a man cave but he calls it the "Duck Den" since he is an Oregon fan. This Personalized Sports Bar Round Wall Sign retail for only $29.95.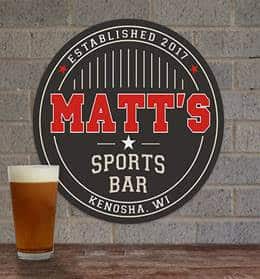 For the Teen:
This Embroidered Duffel Bag is perfect for the Teen needing an overnight bag, going to the gym, or traveling! It is only $27.98!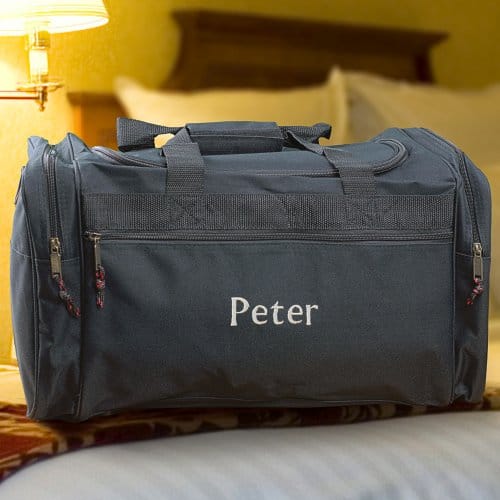 For the Pet:
Of course Santa remembers the puppies! Grab customized food mats, bowls and more for Fido with many under $25! They will love it!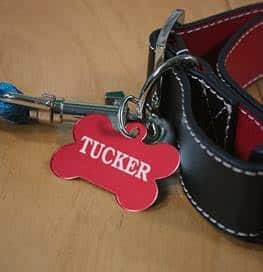 For the Kid:
These personalized backpacks are so cute for the little ones! Maybe they are spending an overnight with grandparents or they are needing a place to store their toys for the road. Grab these for as low as $30! We love the Personalized Sidekicks Butterfly Backpack for our little girls!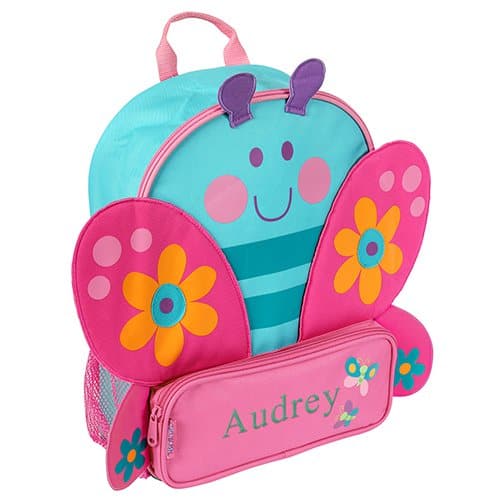 For Yourself:
GiftsForYouNow.com asked me what I would want to review and share with all of you. I chose this adorable Embroidered Holiday Icon Wicker Basket to keep our for the Holidays! I thought it would make a great gift basket or a hostess gift, but I am using it to put all our kids' Christmas stories in it to keep by the tree. When we are all hanging out, they tend to grab books to read more often when they are displayed by the tree!

Be sure to check out the UPDATED Holiday Gift Guide Items this year for 2017!

[catlist id=225 thumbnail=yes numberposts=50 template=enza]