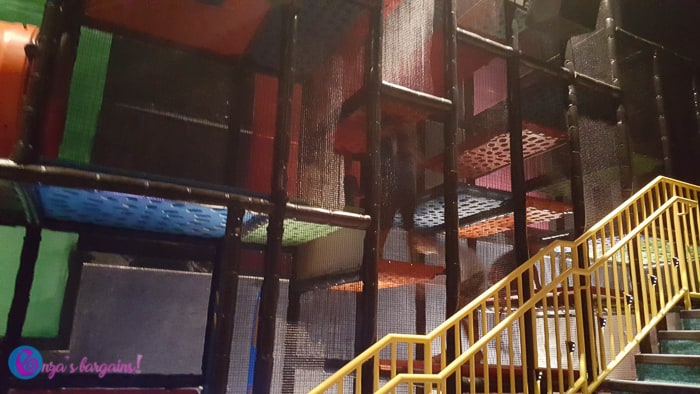 The new and anticipated B&B Shawnee Screen Play is now open! I was excited to attend the VIP opening and check it out with my kids! I am giving the theater a brilliant two thumbs up! My kids loved it and whoever came up with the idea, had to be a mom!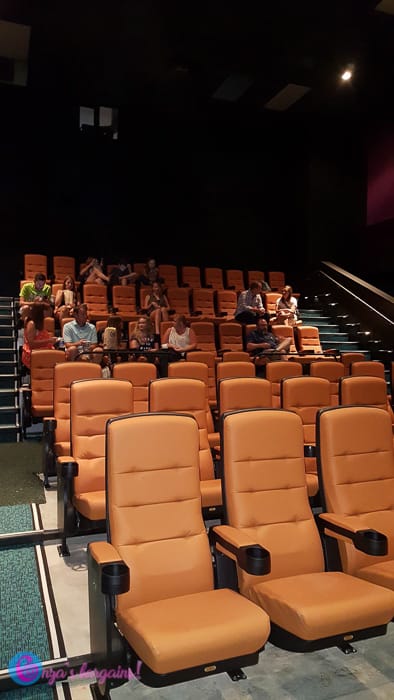 There are tons of stressful moments when I take my kids to the movies. I never expect my kids to sit still for two hours EVER until we go to the movie. With two kids and a minimum of 2 bathroom breaks each, I barely get to enjoy the film.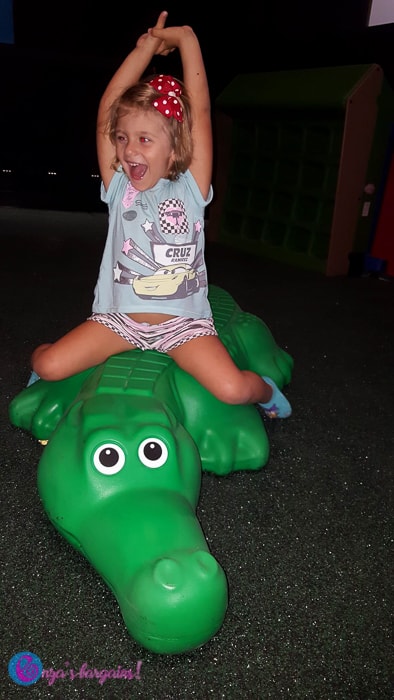 Screen Play has a kids play area great for young toddlers and a nice HUGE slide and climbing area that is great for kids! My kids had an absolute blast playing in it before the movie. THEN halfway through the movie, as soon as my kids started getting a bit antsy it was intermission time! This was amazing since it was about the perfect time they would have to go to the restroom and perfect time for them to burn off some energy before sitting down to watch the rest of the film!
B&B screen play ticket prices: These are subject to change and might depend on the time and day you purchase tickets!
Adult reserved: $11.17
Child reserved: $8.46
–>This is really comparable since you can arrive at least 20 minutes early and get all that play time PLUS a movie PLUS a reserved seat!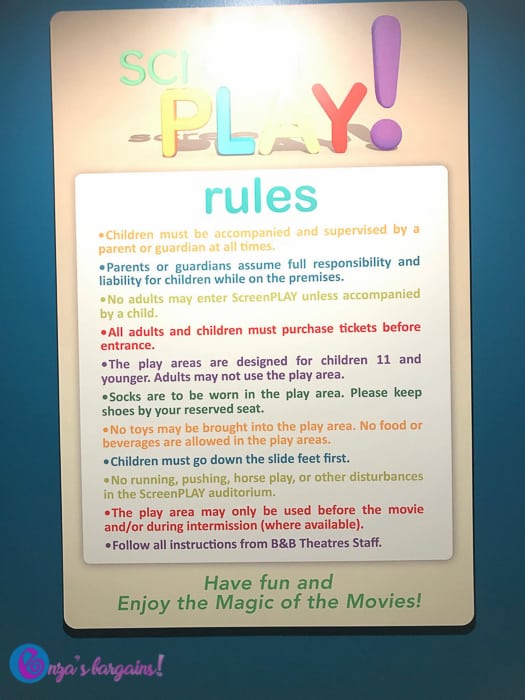 As a parent this theater is great since it is small and there aren't going to be TONS of kids, they have assigned seats, AND you can see the entire play area from your assigned seat. So parents are able to sit down and watch their kids play! Another great feature is that there is ONLY one exit! So you don't have to worry about your kids escaping the theater without you seeing from a side door.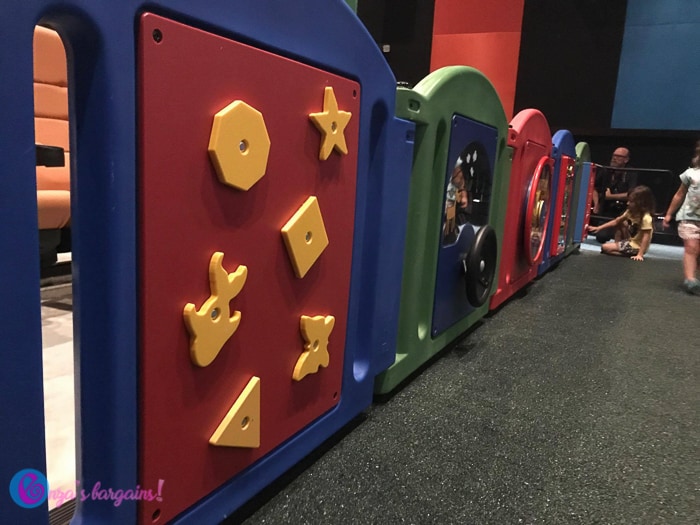 The screen has a timer and a DJ dude (not sure their official name) playing music and reminding kids of play rules and how much time they have left. They even create some time for a dance party prior to the show! If you have small kids this is the perfect theater for them to have fun, you to relax, and for them to make it through an entire movie.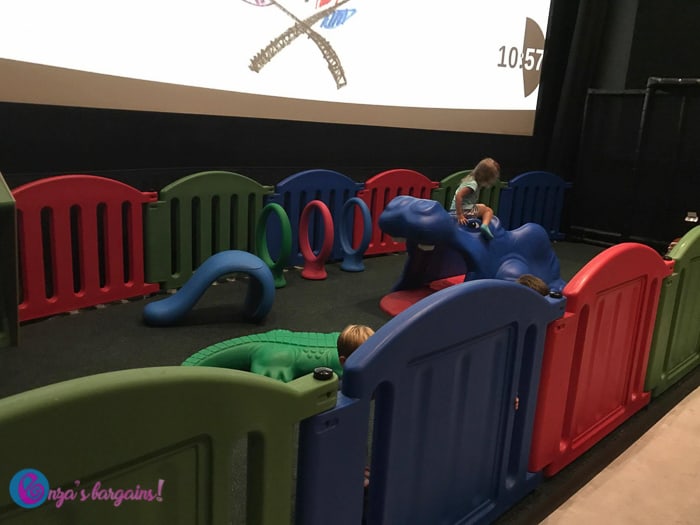 You can watch our short tour below:
Kansas City Exclusive E-mail List for Enza's Bargains
If you are in KC and want me to e-mail you free movie passes, giveaways, and information on local entertainment please be sure to subscribe to my e-mail!  Those who have subscribed get first dibs usually on tickets and giveaways! Subscribe HERE.  Now since you have subscribed, be sure to fill out the form for your official entry!