Did you know that you can just drop off your old electronics to Best Buy and they will take care of it for you and recycle it?  This is a huge deal, you can't just throw away an old TV because nobody will pick that up.  A lot of people won't take old electronics!  My husband and I had a couple of old tube tvs that were just taking up room in our cozy (small) home.  So knowing that you have a place where you can just drop off these electronics is wonderful!  Learn MORE about Best Buy's recycling program!
Best Buy Recycling is FREE in every Best Buy location in US and Puerto Rico
It doesn't matter what or how old it is, Best Buy will take it and responsibly dispose of it!
What does Best Buy do with your old computers, televisions, and electronics when you drop them off?
Not so FUN facts:
Technology is the fastest growing waste stream on the planet. As one of the world's largest retailer of consumer electronics, we want to be part of the solution.
Best Buy recycles 387 pounds of electronics each minute our stores are open.  That is a lot of trash!  Just think of all the trash they don't get that they could get.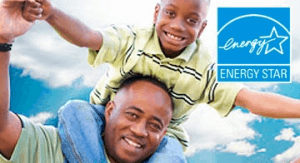 Have you ever recycled your TV or anything at Best Buy?  If so, tell me your experience!  Did you know that Best Buy carries a whole line of
Energy Star certified products as well
? Recycle your old electronics and upgrade to more energy efficient ones. To learn more about our Energy Star certified products, you may visit:
Best Buy Global Products
Share what you do with your oldies:

Disclaimer:  Sponsored by Best Buy.  I have been compensated with a Best Buy Gift card to tell you about this experience.