When it comes to making clear green slime the trick is TIME. You want to make your slime a little thinner than usual and let it sit for a few days without touching it into a clear container so those millions of little bubbles will go away! We wanted to create a Blobby Slime from the character in Hotel Transylvania to celebrate the release of the third movie!
We wanted to do a video tutorial so you can watch the steps below from our youtube channel! Also don't forget to check out the Hotel Transylvania themed drinks that will be posted on our site soon!
If you miss Hotel Transylvania theme this would also make some great GOOSEBUMPS themed slime!  Also, another Sony movie that comes out this year!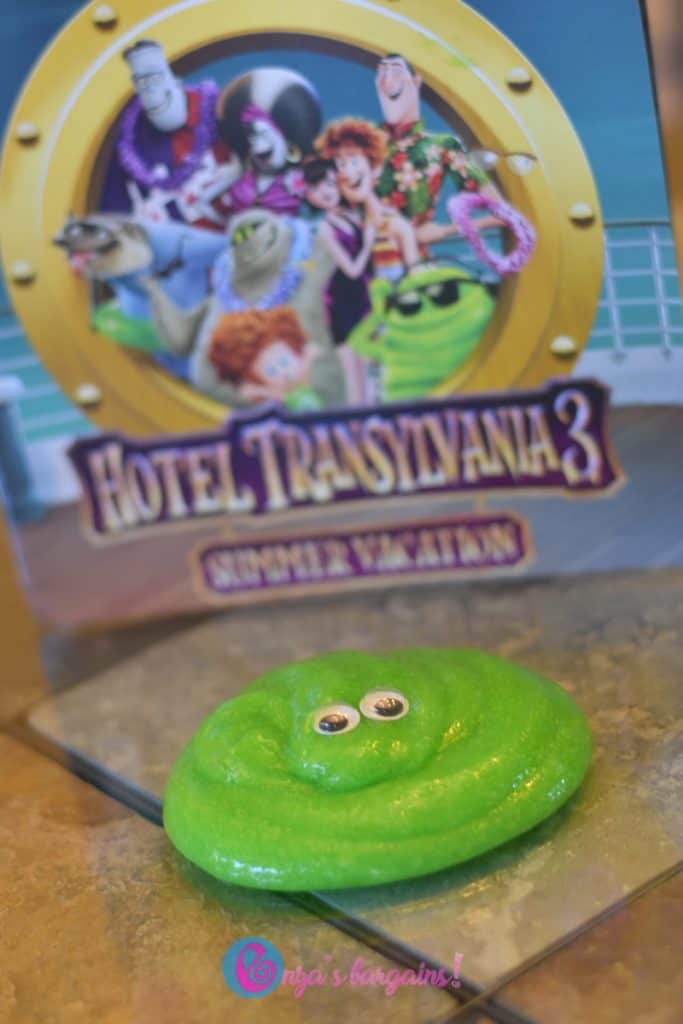 Clear Green Slime
Clean Green Elmers Glue
One DROP of Green Food Coloring
1 Tsp of Baking Soda
2-3 TBS of a cup of Saline Solution
2 Googly eyes
Pour out the entire bottle of Green Clear Elmers Glue (or clear glue with 3 drops of food coloring).
Add one drop of green food coloring. Mix
Add Baking Soda. Mix
Add Saline Solution. Mix until thick and you can stick it off the bowl easily. Then Knead it for a good 5 minutes. Add the two eyes at the end!
Watch the VIDEO BELOW:
Here is a picture of Blobby jiggling to the music: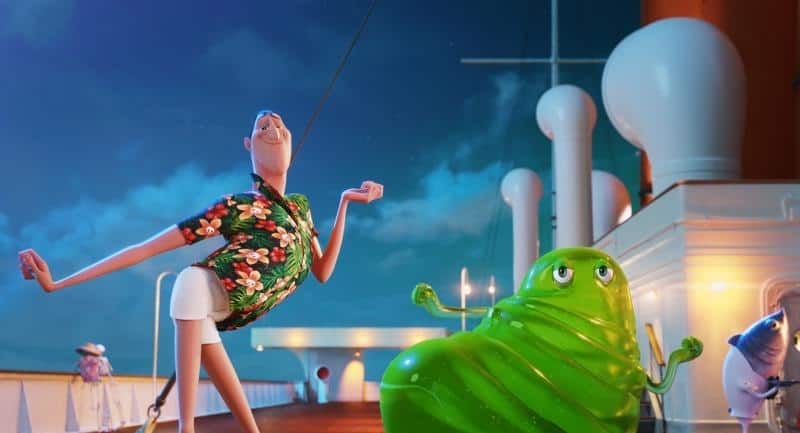 After a few days, the slime will start to look slightly more transparent then what is pictured.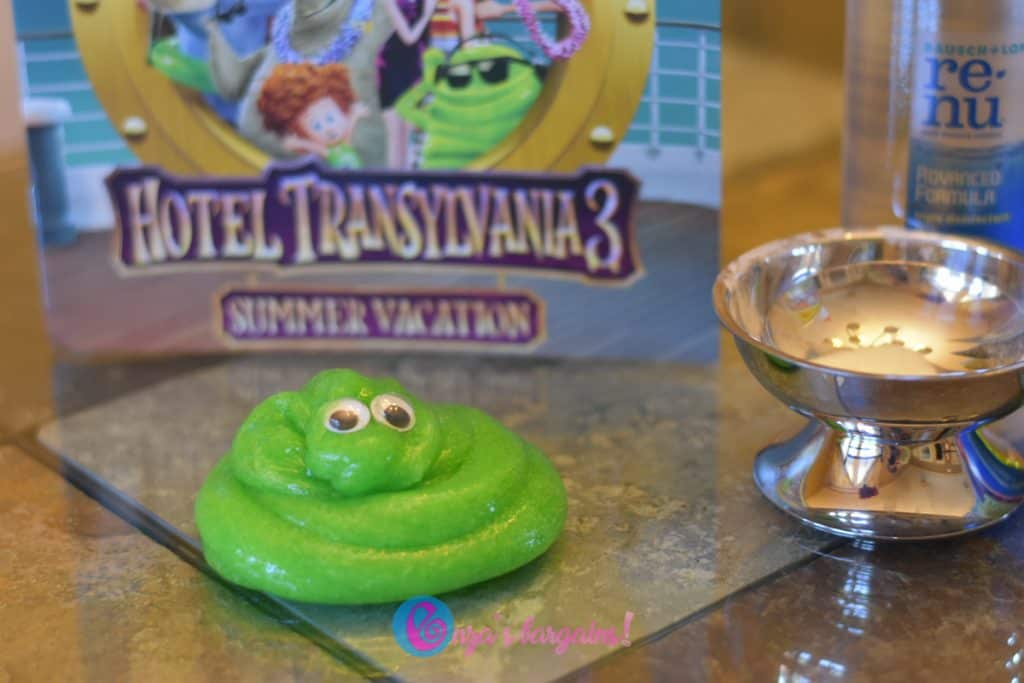 Hotel Transylvania 3: Summer Vacation will be playing in theaters Friday JULY 13th! (Spooky!)
This post contains commission links.
In Sony Pictures Animation's Hotel Transylvania 3: Summer Vacation, join our favorite monster family as they embark on a vacation on a luxury monster cruise ship so Drac can take a summer vacation from providing everyone else's vacation at the hotel. It's smooth sailing for Drac's Pack as the monsters indulge in all of the shipboard fun the cruise has to offer, from monster volleyball to exotic excursions, and catching up on their moon tans. But the dream vacation turns into a nightmare when Mavis realizes Drac has fallen for the mysterious captain of the ship, Ericka, who hides a dangerous secret that could destroy all of monsterkind.