Disney Channel's "Coop and Cami Ask the World" is an adorable family friendly and funny TV show. While in LA, I had the opportunity to screen their show, then interview and mingle with four of the kids from the show! We met with  Dakota Lotus, Ruby Rose Turner, Albert Tsai and Paxton Booth for a Q&A! Then we decorated Christmas ornaments together!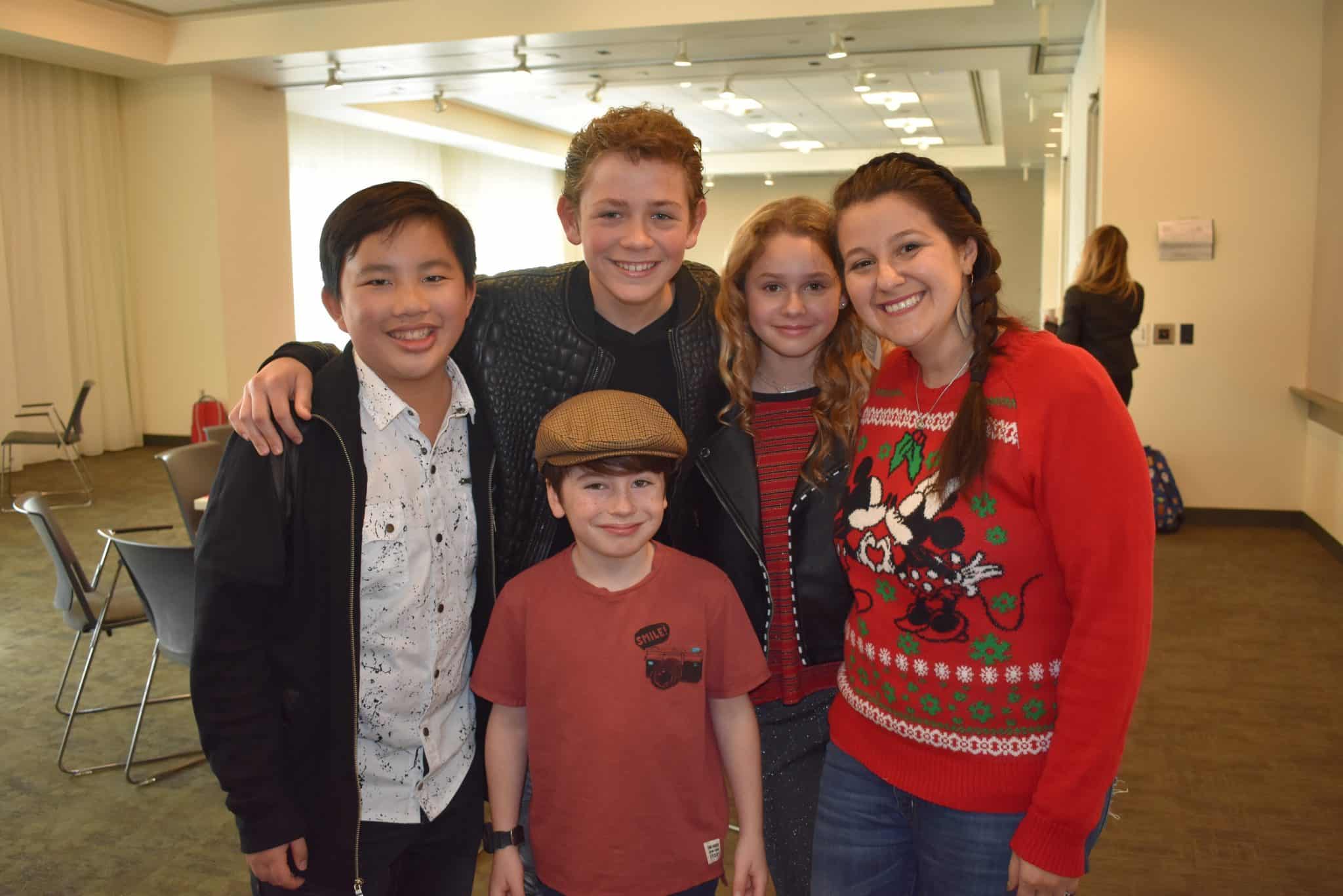 Coop and Cami Ask the World
Prior to the interview, we got to watch their 8th episode that airs tonight (this Friday) called "Would You Wrather Get a Moose Angry?" It airs on the Disney Channel at 9pm EST.
All four of these kids are definitely going to make it big. They are super cute and talented! The kids work together to try and make Jenna's wish of a classic Wrather Christmas come true, but a major snowstorm and a disgruntled moose disrupt their Holiday plans. The show is cute and funny and we can't wait for you to watch tonight's episode!

Coop and Cami Ask the World Cast Q&A
Our interview was with Dakota Lotus who plays "Cooper", Ruby Rose Turner who plays "Cami Wrather", Paxton Booth who plays "Ollie Wrather", and I'm Albert Tsai who plays "Fred".
Dakota shared that his favorite part of this episode was actually bringing in the reindeer on the set! Albert explained a bit more about this, "Yeah, they set up this little kind of like pen in one of our sets. I think it was the multipurpose room." Paxton also went on, "Yeah, they let us pet it, and like we got photos with him. And he actually had fuzzy antlers. "
Turner explained the entire episode as, "one of my favorite episodes we filmed just because I love the holidays, and so it was just really nice." They mentioned it actually snowing with the snow machine, the the holiday decorations, and how much fun they had.
I guess Paxton is the little stunt man. He talked about being harnessed a lot of times and doing all of his own stunts. We spent the rest of the Q&A discussing stunts, Christmas, and even traveling and rollercoasters!
25 Days of Christmas
This show counts as Disney Channel, Freeform, and ABC's 25 Days of Christmas shows! They have had so many fun themed holiday shows, and the fun doesn't stop today! Be sure to check out everything they have lined up and I am sure your family will love all of the fun!
This wraps up our 25 Days of Christmas posts..so many MORE shows to check out! Here is a HUGE group photo with all the interviews and 25 bloggers that I have been sharing with all of you!

"Would You Wrather Get a Moose Angry?" airs on the Disney Channel at 9pm EST this Friday! Don't forget to watch it and record it!