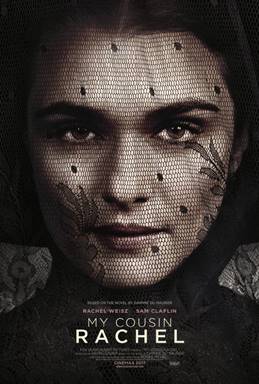 My Cousin Rachel Kansas City Advanced Screening is this Wednesday at June 7th at the Glenwood Arts at 7pm! We would love to have you attend! Please RSVP by clicking the links below!
http://www.foxsearchlightscreenings.com/nDYEC79359
A dark romance, MY COUSIN RACHEL tells the story of a young Englishman who plots revenge against his mysterious, beautiful cousin, believing that she murdered his guardian. But his feelings become complicated as he finds himself falling under the beguiling spell of her charms.
Kansas City Exclusive E-mail List for Enza's Bargains
If you are in KC and want me to e-mail you free movie passes, giveaways, and information on local entertainment please be sure to subscribe to my e-mail!  Those who have subscribed get first dibs usually on tickets and giveaways! Subscribe HERE.  Now since you have subscribed, be sure to fill out the form for your official entry!