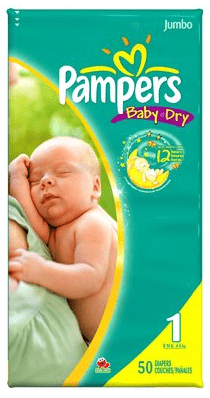 Head to CVS starting THIS SUNDAY, December 2 and grab a jumbo pack of Pamper's for just $3.99. Here's how to get some super cheap diapers:
Pampers Jumbo packs – $9.99
Receive $4 ECB when you buy 1 pack of Pampers Jumbo Packs (limit: 1 pack)
Use $2.00 off ONE Pampers Baby Dry Diapers
You will pay $7.99 out of pocket, then receive $4 ECB
Final Price: $3.99 after ECB and coupon savings
**Please remember although the sale starts SUNDAY, the coupon may be gone TODAY so print it now!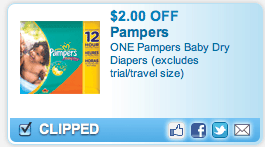 Thanks, Time 2 Save Workshops!