Danger & Eggs Review
Danger & Eggs is a new Amazon Original show that premieres on June 30th. It is a fun animated show that follows the crazy adventures of D.D. and Phillip. D.D. is an adrenaline-junkie and daughter of a stunt man. The teal-haired girl is always looking for danger. Whether it is a dangerous, abandoned water slide or wrestling alligators. But her best friend and safety buddy, Phillip, the opposite. He is very risk-adverse. Phillip is always coming up with ways to make D.D.'s stunts more safe and usually fails to talk her out her more dangerous activities.
Danger & Eggs is a fun show that kids will love! Actually, this is a show that people of all ages will love. I found myself laughing out loud about the troubles that D.D. gets the pair into. The back and forth between the two main characters is hilarious. Kids will love this show and will want to watch the whole season in one sitting. The episodes are fast-paced and have two short stories in each episode. They keep the kids entertained and laughing throughout! Overall, this is a really funny and original show. I'm sure my kids will want to watch over and over again!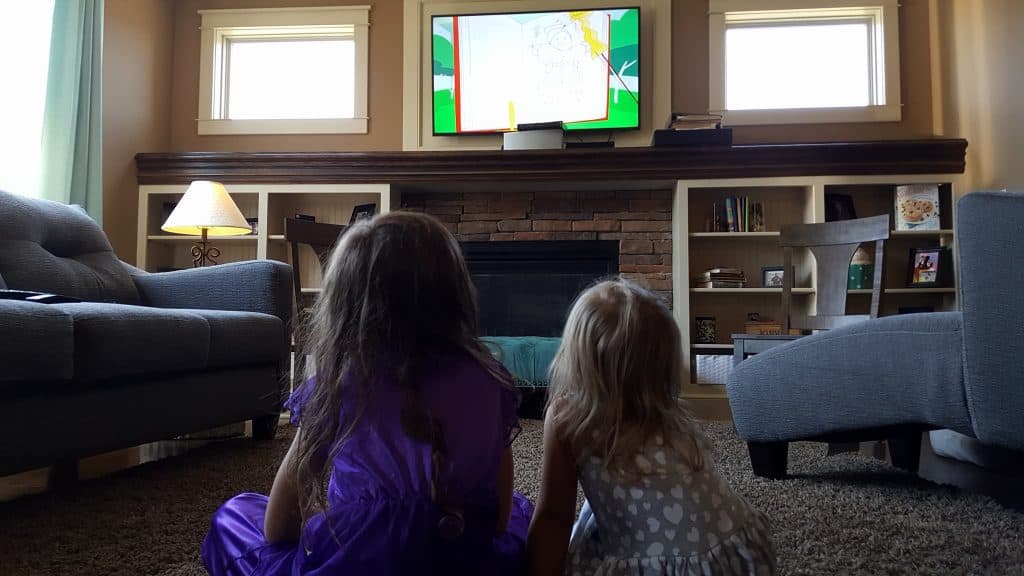 About Danger & Eggs
Danger & Eggs, Amazon Studios' first animated comedy for children ages 6-11, follows the endless adventures of a fearless, teal-haired girl named D.D. Danger (Aidy Bryant) and her ever cautious best friend, a giant talking egg named Phillip (Eric Knobel). As the daughter of world-renowned stunt daredevil, Roy Danger, D.D. is following in his footsteps and is always chasing her next big thrill. Luckily for her, Phillip is always there by her side with jerry-rigged safety mechanisms to make her thrill-seeking dreams come true. Together, they go in search of new adventures at their favorite spot, Chicken Paw Park, which is home to Philip's mom Becky, a gargantuan chicken. The first season finds D.D. and Phillip meeting a raccoon with a thirst for technology, being sucked into a mysterious underground science lab, discovering a lonely robot in an overgrown garden, and taking on a famous zip line. Throughout their journey, they overcome obstacles with the "Buddy System" because even though they are polar opposites, their differences complement each other's strengths and weaknesses to solve problems. Their Buddy System mantra says it all, "You look out for me and I'll look out for you!"

Featuring the voice talent of comedians Aidy Bryant (Saturday Night Live) as D.D. Danger and Eric Knobel (Huge Theater) as Phillip, the series will also include guest star voice talent from Weird Al (Milo Murphy's Law), Lori Petty (Tank Girl), Charlyne Yi (Knocked Up), Kate Micucci (Garfunkle and Oates), Mary Elizabeth Winstead (Scott Pilgrim), Jasika Nicole (Fringe), Felicia Day (Geek and Sundry), Jonah Ray (Nerdist, Mystery Science Theater), Angelica Ross (Her Story), and Jazz Jennings (I Am Jazz). Danger & Eggs is created by Mike Owens (Yo Gabba Gabba!, Animaniacs) and Shadi Petosky (Yo Gabba Gabba!, Mad) and executive produced by Owens, Petosky, and Chris Hardwick (Talking Dead, @midnight).
Trailer

To watch Danger & Eggs, visit Amazon