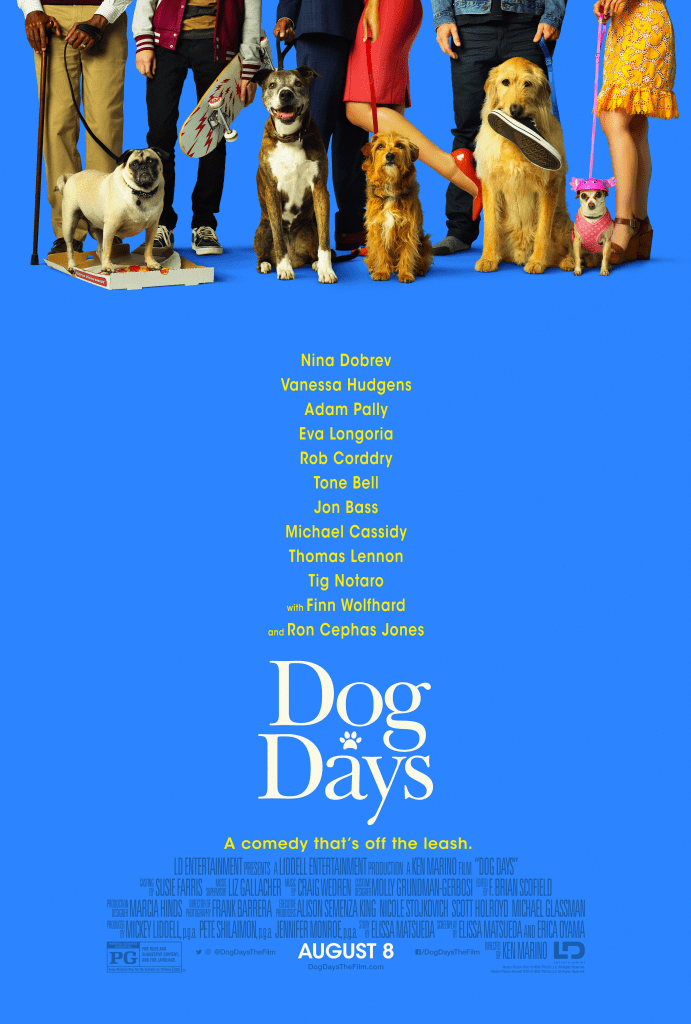 Like I have shared with all of you, we are a dog family and a movie family! SO any movie with or about dogs is first for our family to want to watch and track. We are so excited for the new Dog Days trailer that was released. We do have many questions like most of you might have…is this appropriate for kids? What are some good ages to see this movie?  And when does it come out?
Dog Days will be in theaters on August 8th! The new trailer looks super cute and sweet as it follows a few family dog owners and how their dogs allow them to cross paths.  Many of us have just as many "dog stories" as we have "kid stories" when our pets are our families!
We love how the trailer gave us SO many questions about what this movie is going to be about.  We are happy to provide you with the synopsis below! Check out the trailer below and let us know how excited you are for this movie!
From acclaimed production company LD Entertainment (The Zookeeper's Wife, Jackie, and Megan Leavey) and Director Ken Marino comes Dog Days. Dog Days is a hilarious and heartfelt ensemble comedy that follows the lives of multiple dog owners and their beloved fluffy pals around sunny Los Angeles. When these human and canine's paths start to intertwine, their lives begin changing in ways they never expected.