My girl turned 8 years old! She wanted a playdate with the kids in her class and I let her pick a theme! She wanted a dog theme party! Coming up with ideas for dog-themed human food was fun and surprisingly easy.
My favorite part of planning the party is coming up with EASY dog-themed party food. Since I planned the party as a playdate while my husband was at work, I needed ideas that would be easy and not very stressful to put together.
Whether your kid is a big fan of Pluto, Secret Life of Pets, or even just dogs in general… doggy-themed parties are easy and fun!
A dog-themed party is a celebration that is centered around the theme of dogs. This type of party can be a fun and festive way to celebrate a special occasion or just to spend time with friends and family who love dogs.
Some ideas for a dog-themed party could include decorating with dog-related items such as dog biscuits and bones, having a cake shaped like a dog, or having party favors such as mini dog bone-shaped cookies.
Activities such as dog trick shows, dog-themed games, or even bringing in therapy dogs for guests to interact with can also be incorporated into the party.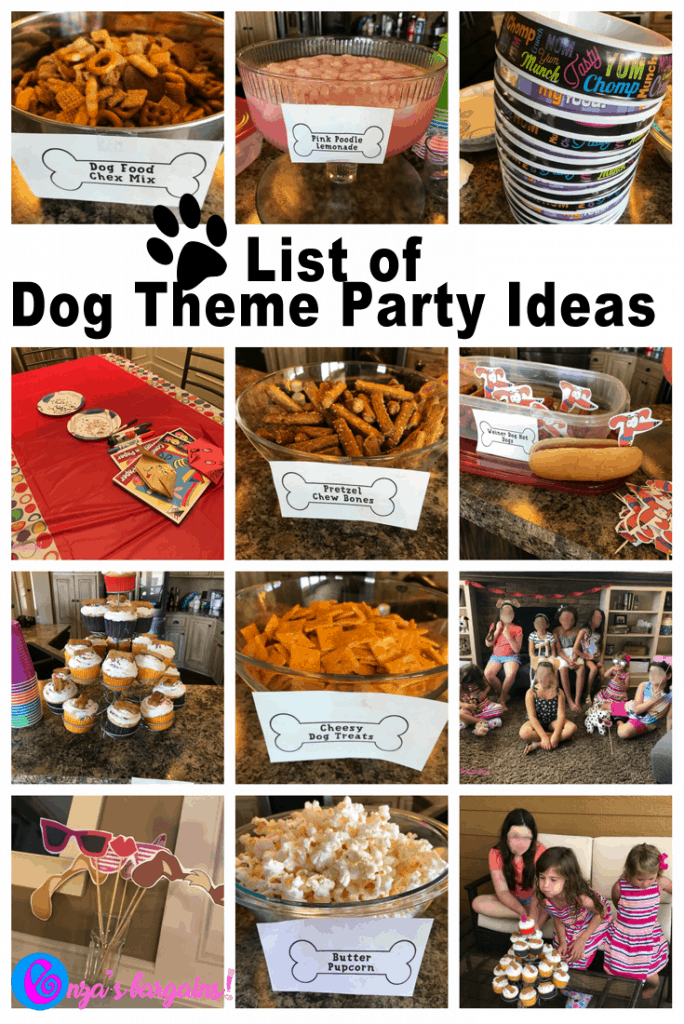 Our Dog theme party was happening one hour after we would return from swim lessons! So planning needed to be seat up early and we had to be ready to party right on time!
Dog Themed Party Food
Looking for easy dog-themed party food and ideas for a dog theme party! That is what I did for my little one's Birthday Party playdate this summer!
We started off with dog bowls I found at the dollar store! This also served as a party favor!

We had Weiner Dogs as our hot dogs! I found a picture I can print from my printer online. You will have to find your own since I don't own rights to this cute little doggy! We taped them on Hot Dogs and Cheese Dogs for our snack!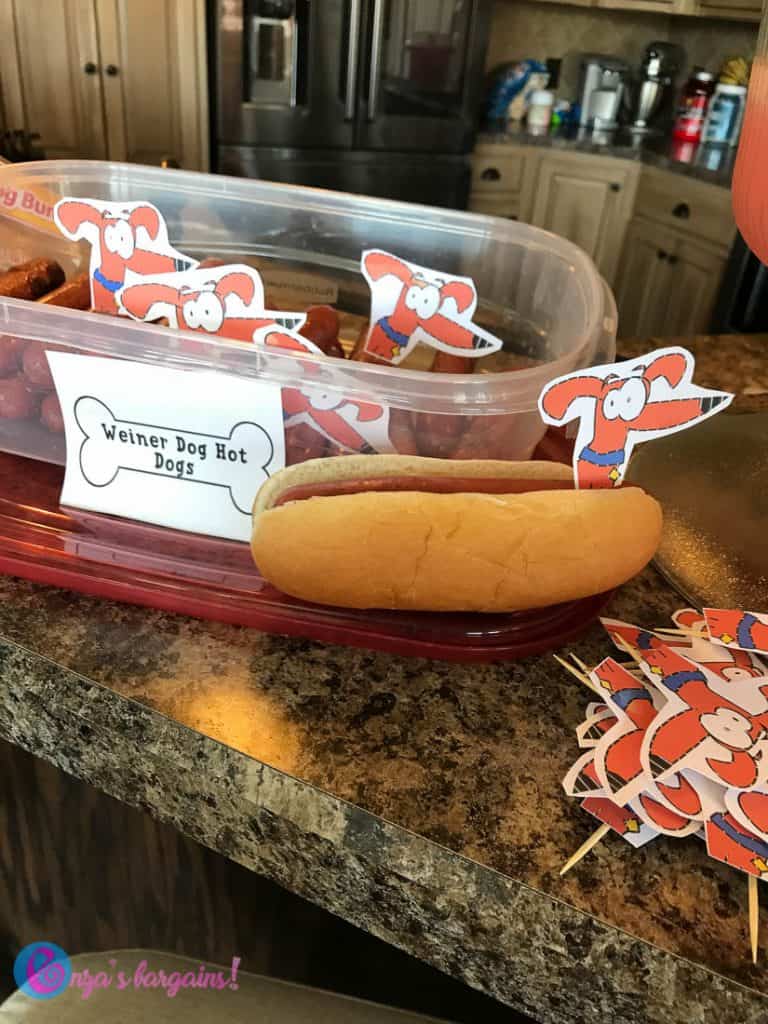 Pink Poodle Lemonade was easy to make and I had to refill it several times.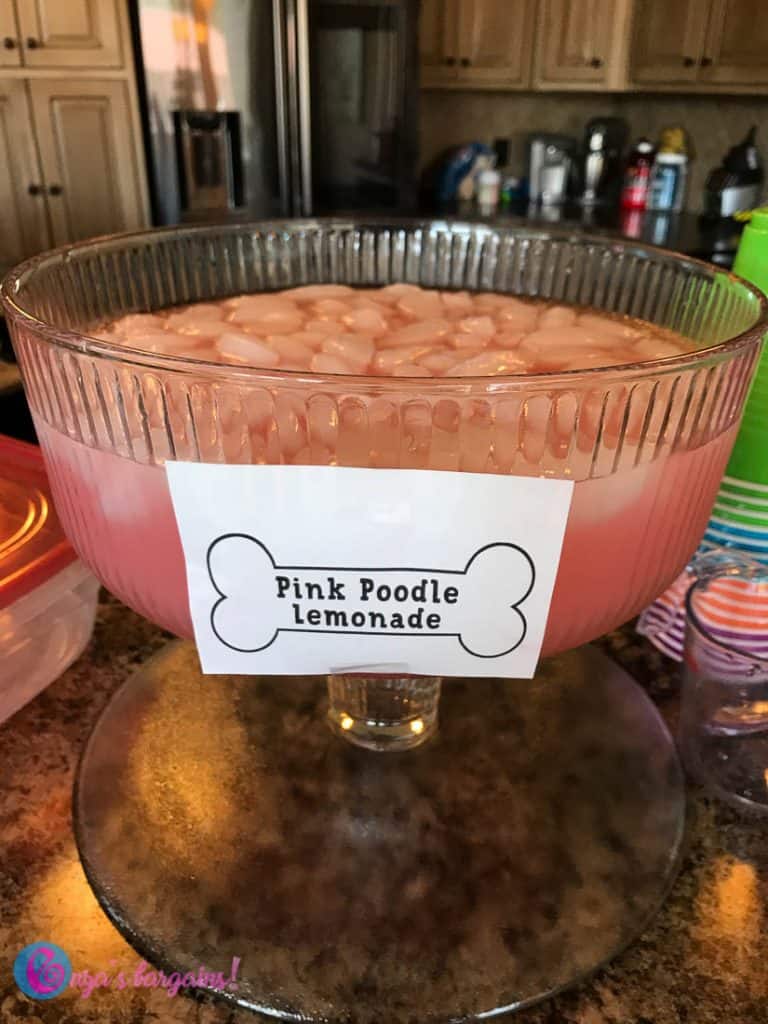 Our pretzel Chew Bones were also a great filler for our company!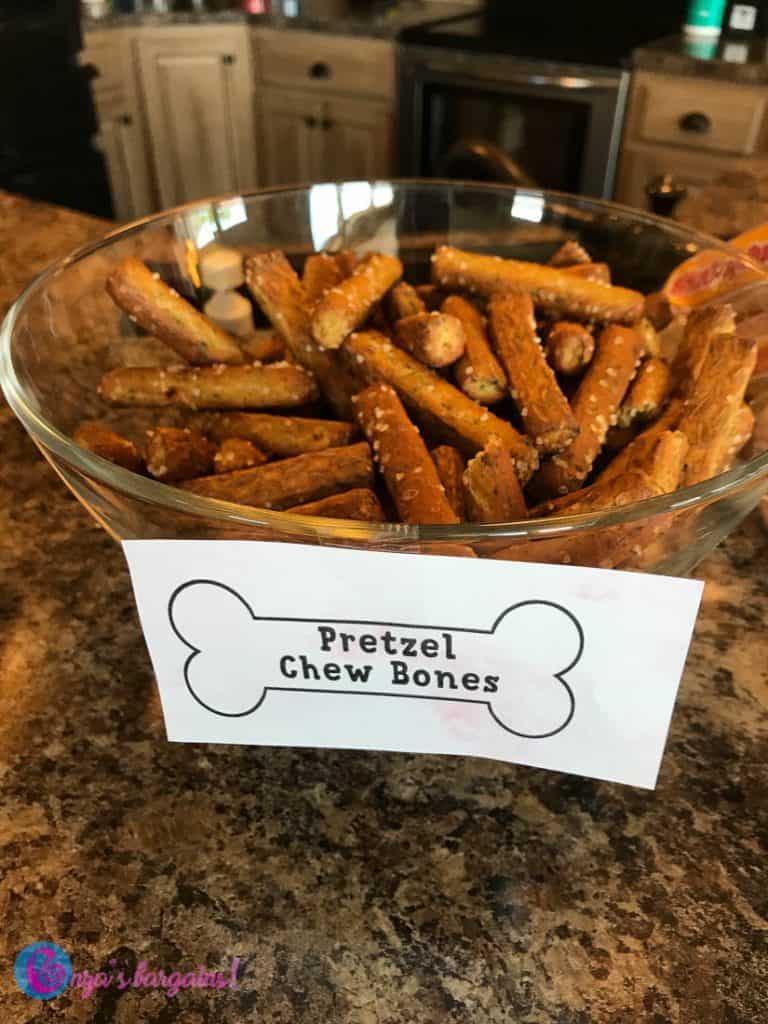 Our Cheesy Treats (aka Cheeze Its) were also very popular! Our little pups were well behaved ;)!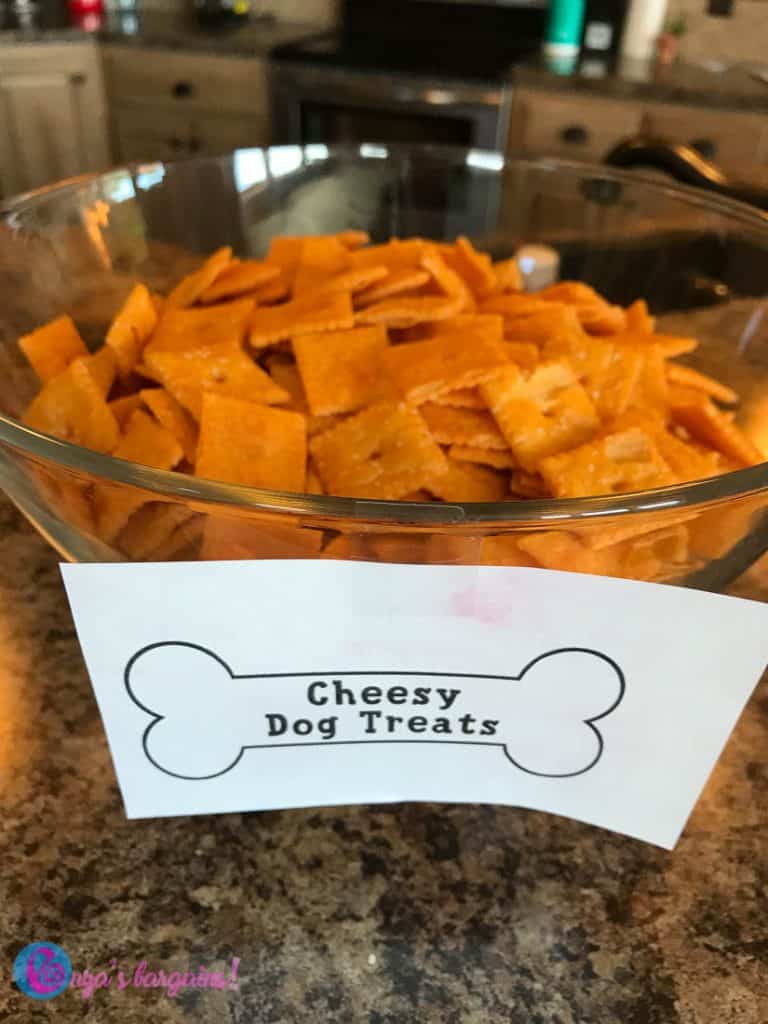 Although Chex Mix sounds much yummier, we had to have some "Dog Food" for our guests!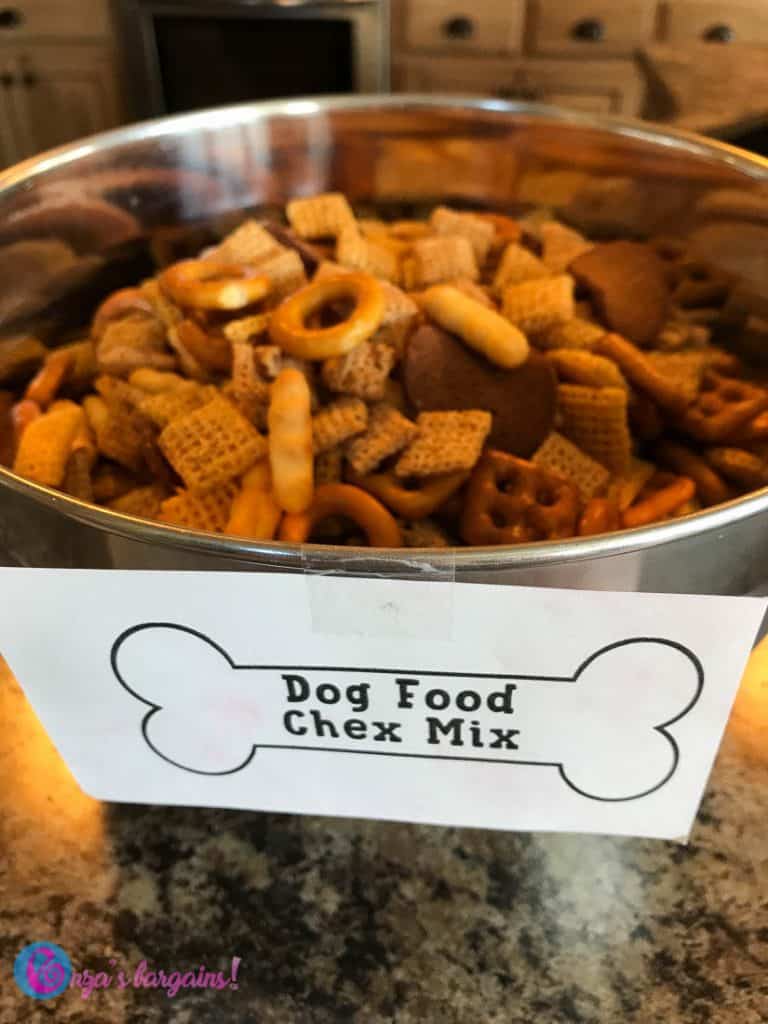 We also had Pupcorn! (Humans know this as popcorn!)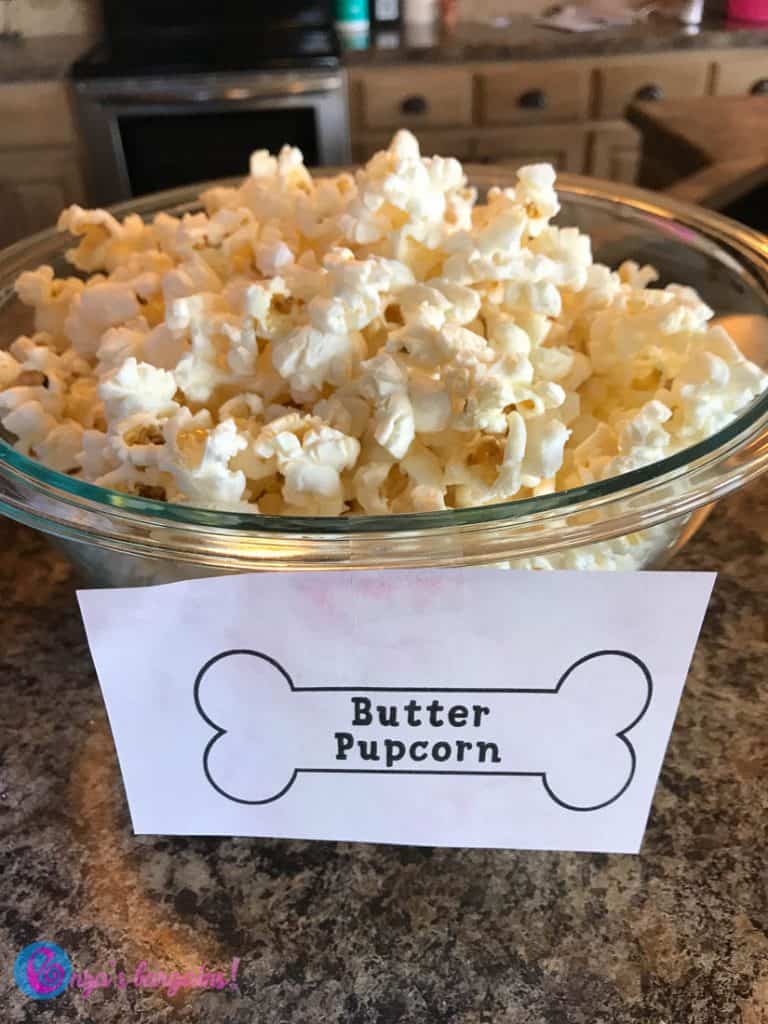 For our cake Scooby Snacks on Pupcakes!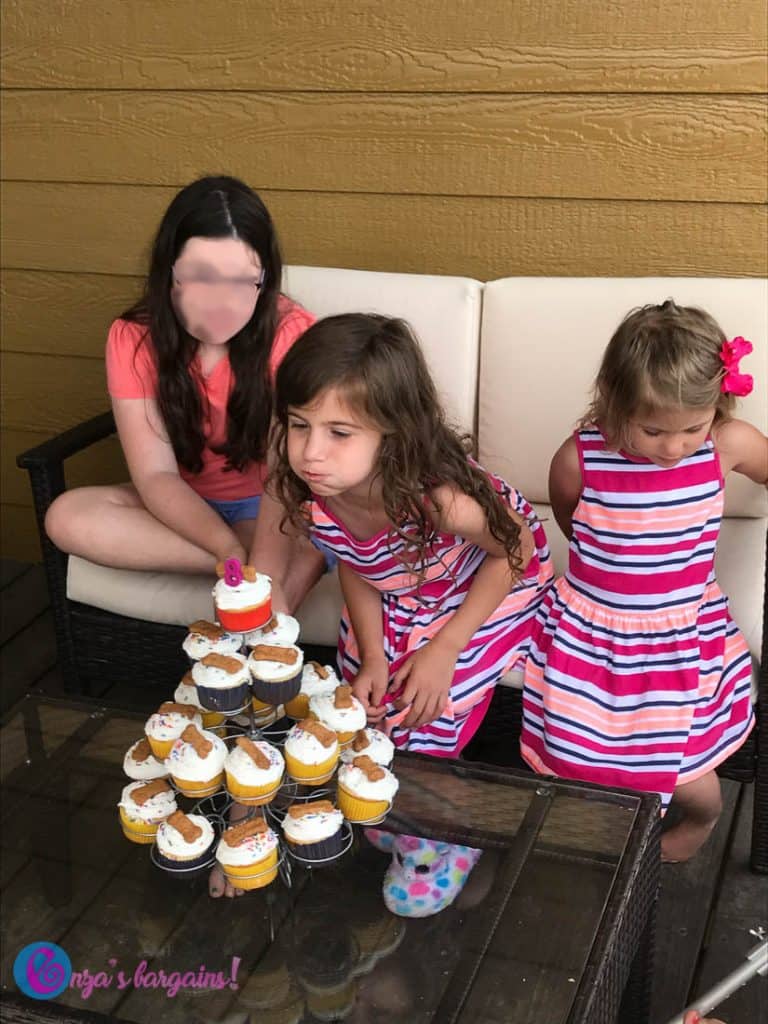 Dog Theme Party Games:
They were pretty fun and easy!
We made Dog Origami! The kids loved this!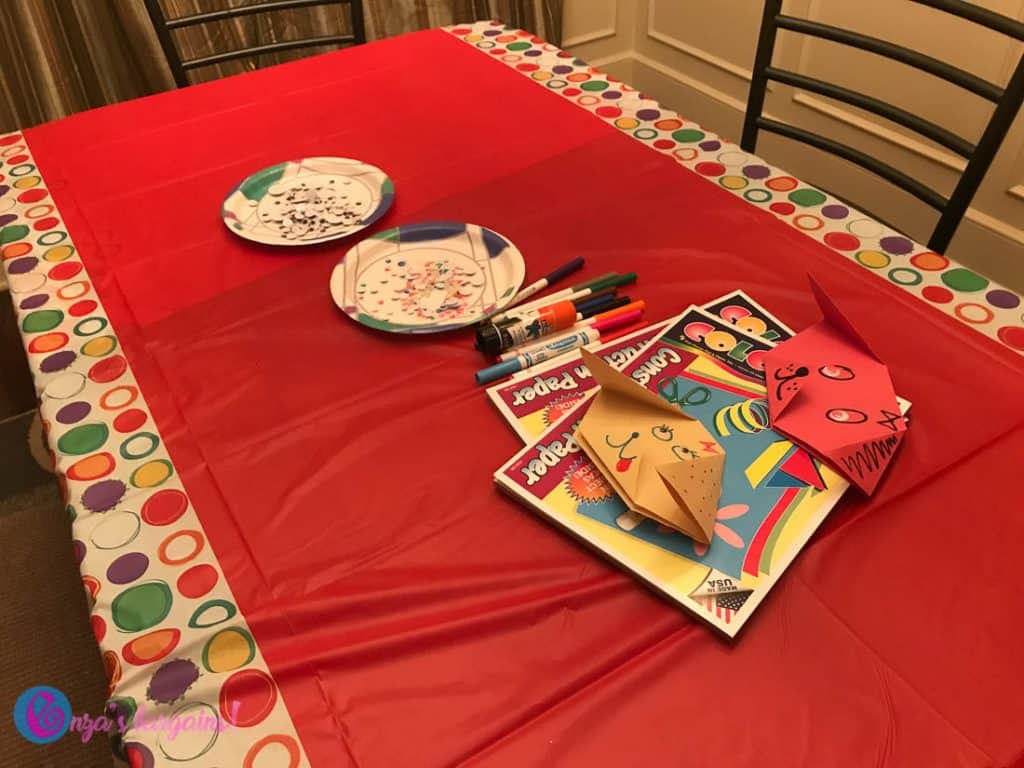 I had 18 bones around the house with numbers and they had to search for all the bones and number them on their scorecard when they found them! The adults were totally helping since I hid them pretty well. At times I would move them around. Here was the scorecard I created: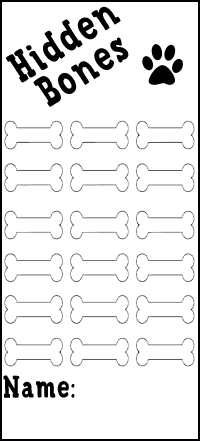 We also played pin the tail on the dog! I found a printable online!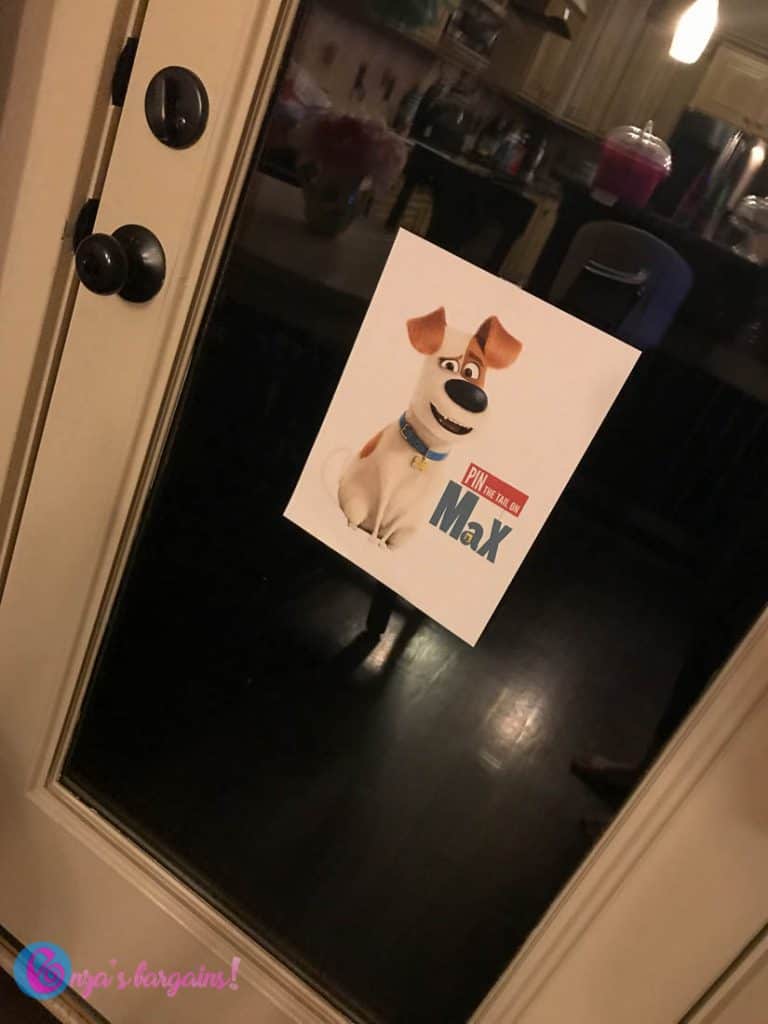 Then we ended with BINGO! I like ending with this game because I can speed it up or slow it down to keep us on schedule!
We also had a photo booth where I used my HP printer and apps to print them throughout the party!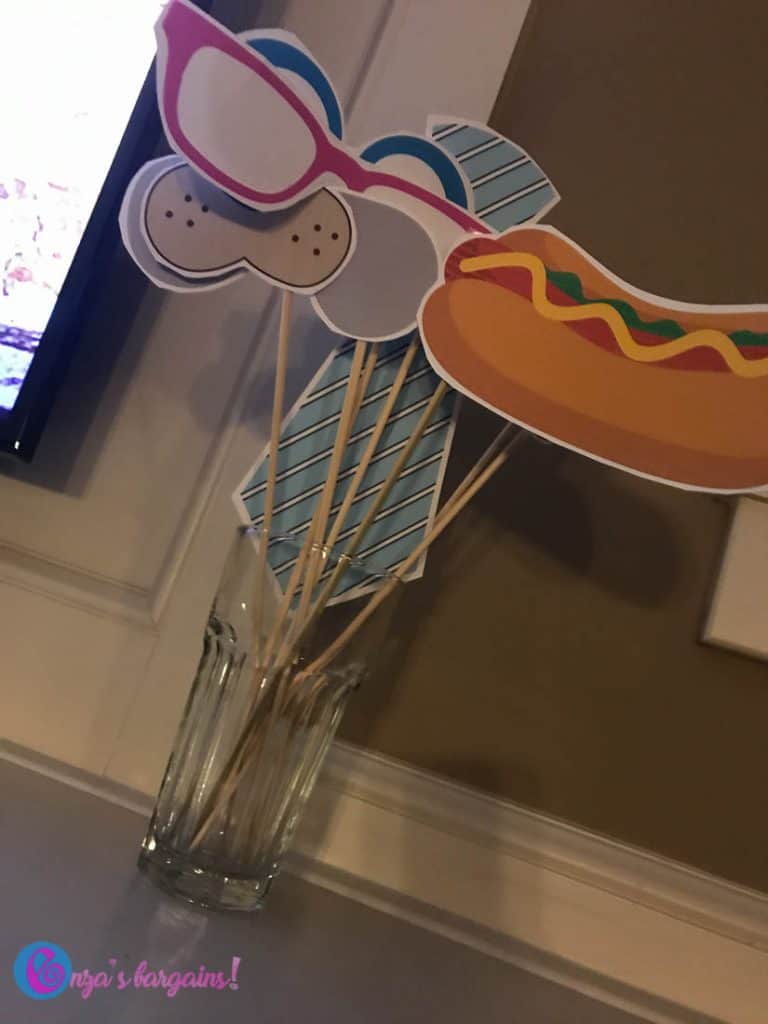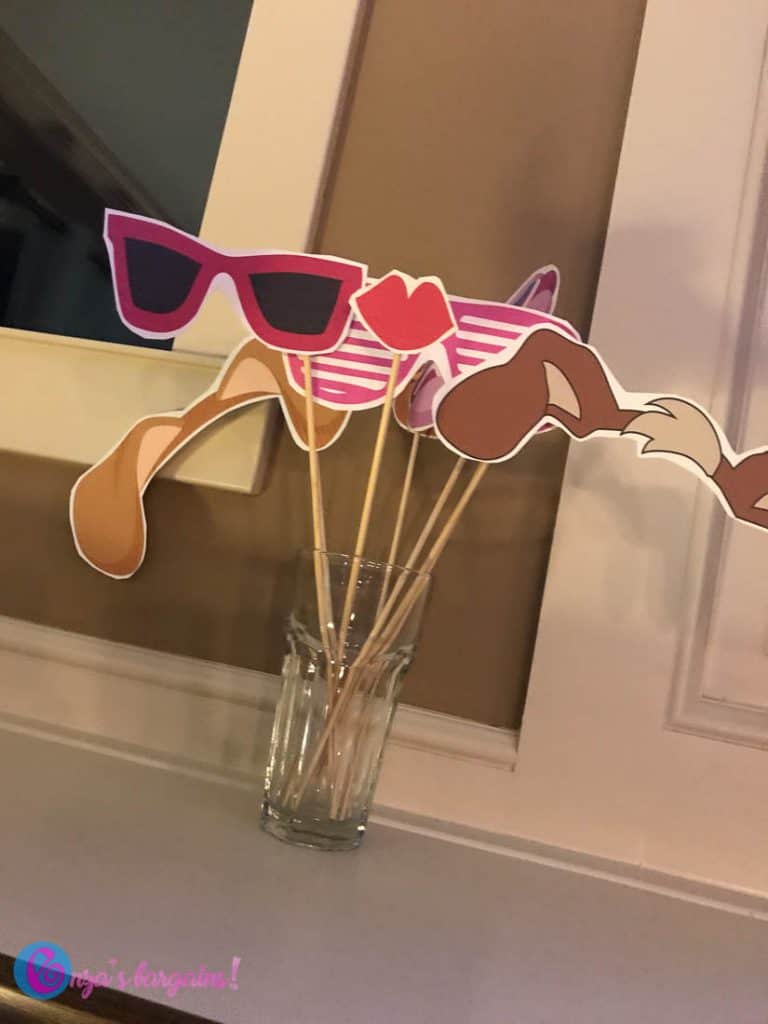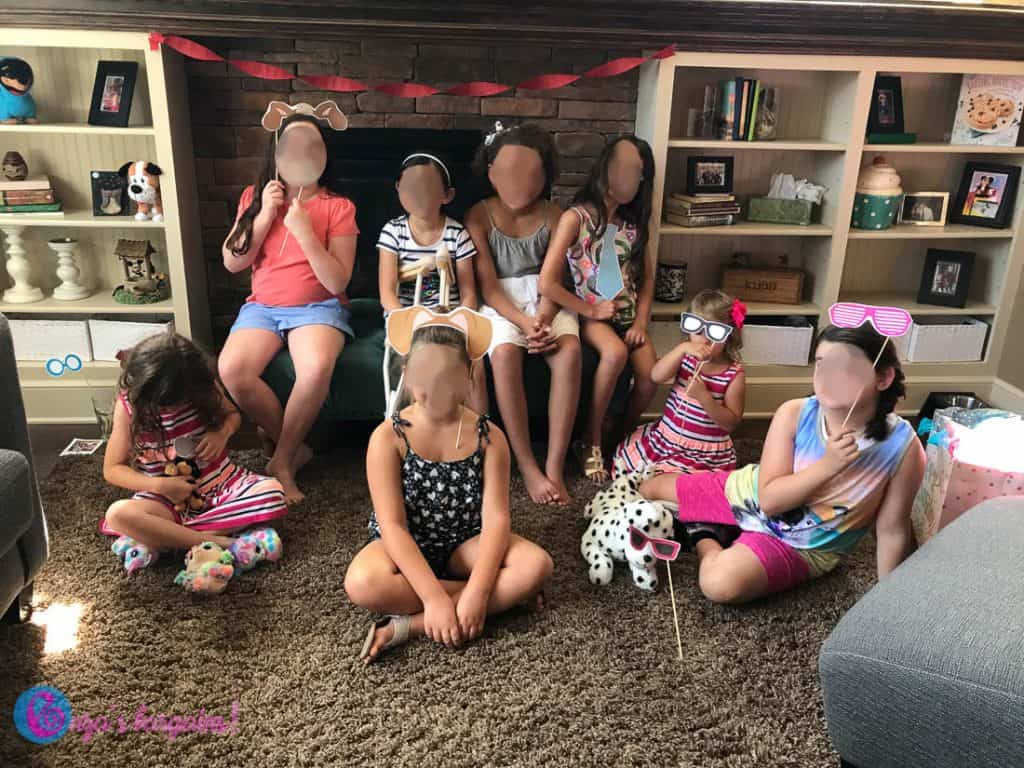 Other Dog-Themed Party Ideas and Tips
You can invite your guests to dress like their favorite dog breeds.
You can ask for donations from a local animal shelter.
You can give away pet adoptions with stuffed animals.
There are other super cute ideas you can do with games and more! Most importantly have fun!