The Elgato Eve Aqua is another top tech gift item for those friends and family who either garden or water their grass using a sprinkler. I am so excited to use our Elgato Eve Aqua this spring after we treat our lawn. There were many days I missed my watering window and/or didn't want to have to walk to the side of the house before and after it as watered to turn our sprinkler on and off.
This post might also contain affiliate links which may earn us a small percentage to help cover our expenses if you choose to make a purchase.
Elgato Eve Aqua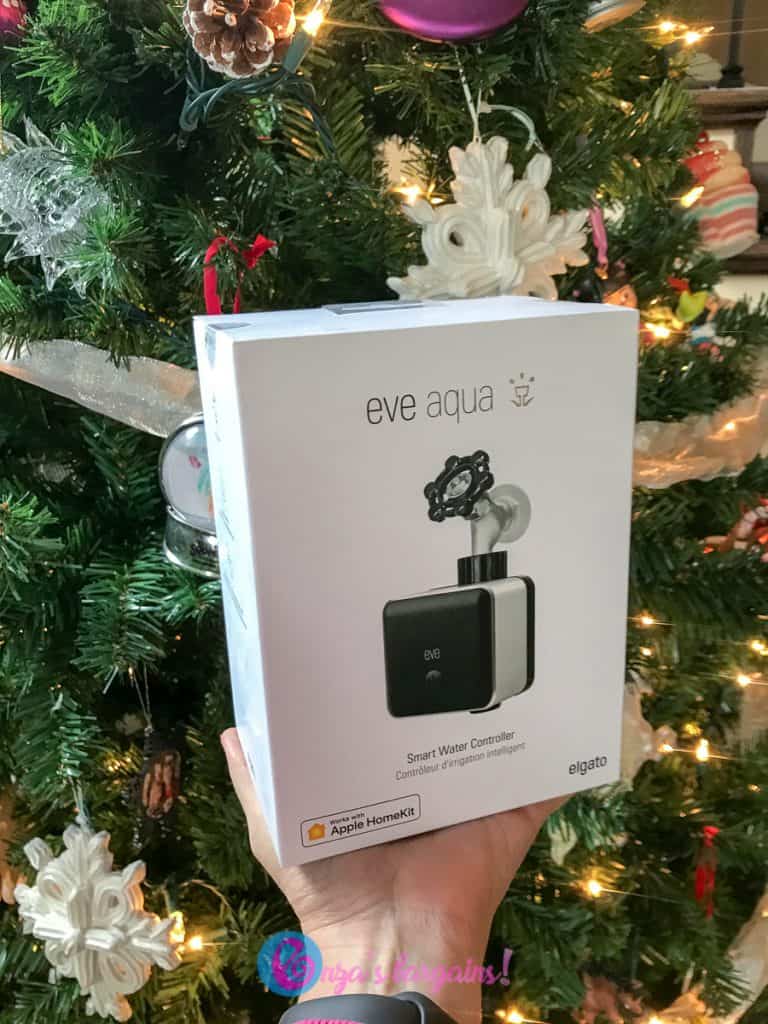 The Elgato Eve Aqua is a smart water controller with HomeKit Technology, Schedules & Usage Meter for your sprinkler system.  Now you can use your iPhone and app to schedule or turn your sprinkler on and off with you phone.  It is a really easy set up and a slight learning curve to learn how to use the app.
Definitely a great gift idea!  I am really excited to use ours all Spring and Summer long!
Effortless control: activate your sprinkler via Siri, the app, or onboard button
Auto shut-off: never watch the clock or flood your garden again
Schedules: set to water automatically at specific times; Estimated consumption: track water usage
Operating Range: Pressure: Min. 1 bar / Max. 5 bar. IPX4 Water Resistance. UV Protection
Power: 2x AA Replaceable Batteries
Wireless Connection: Bluetooth Low Energy
Dimensions: 94 x 123 x 80 mm / 3.7 x 5.2 x 3.1 in
Requirements: iPhone, iPad, or iPod touch with iOS 11.3 or later. Automation & remote access: HomePod, Apple TV, or iPad set up as a home hub

Purchase Eve Aqua on Amazon today!
Be sure to check out the UPDATED Holiday Gift Guide Items this year for 2018!

[catlist id=235 thumbnail=yes numberposts=50 template=enza]