Do you enjoy shopping at Kmart? Do you love a good deal? Are you always thinking twice before purchasing something because you want to know that you couldn't find a better deal somewhere else? Are you a coupon shopper like me? You might love those single use promo codes but might get bummed when you don't have one? Have you ever wondered how to find a unique one time use promo code that someone else didn't need?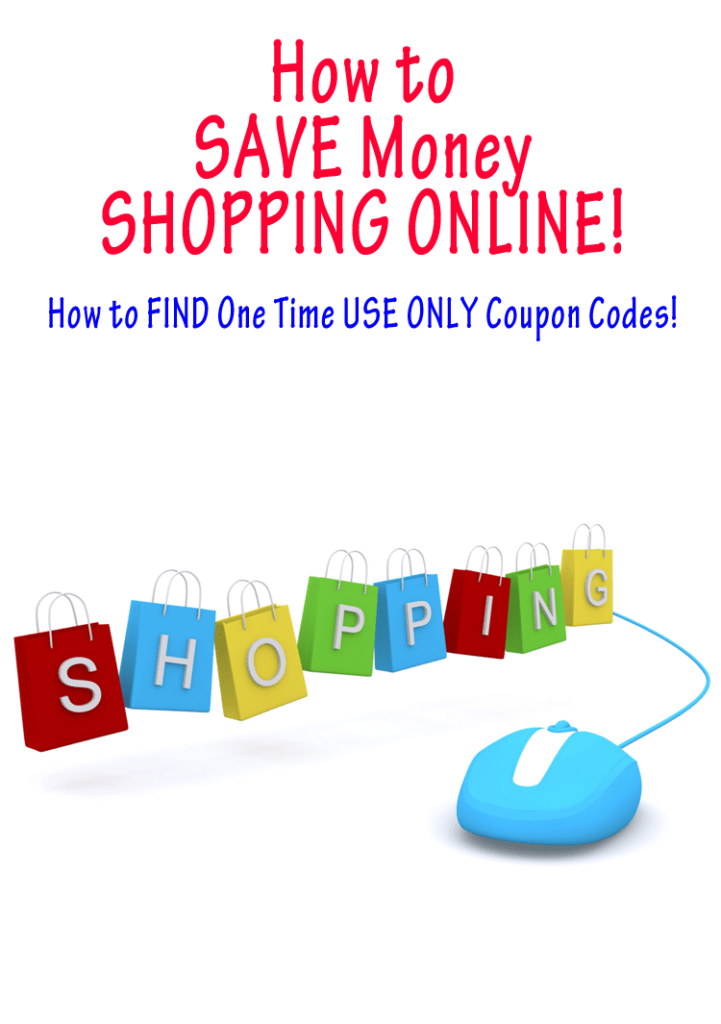 When it comes to shopping, you should always try to find the best deal possible without wasting too much time or getting anxiety. If you know what you want, where to get it, and where to find the best deal shopping would be a little easier. This post is sponsored by Dealspotr, but my opinion is my own! I love Dealspotr and haven't only saved money, but I have also made over $800 in using their site!

FIND Kmart Promo Codes
Whether you are shopping for back to school, groceries, or everyday items Kmart is one of those stores where you should never go shopping without a coupon or a promo code! We always prefer to do our shopping online! Nothing better than being able to enjoy your coffee, wear your slippers, and check things off of your shopping list!
Kmart has everything on my list so if I can make all my purchases in one transactions I am pretty happy! Kmart also has tons of promo codes and they do a great job at sending some frequent shoppers unique single use promo codes.
Whether you are looking for promo codes, site wide deals, free shipping, sales, product deals, in store printables, or single use code there is a little gem on the internet that you won't want to miss. Unlike other online coupons sites Deapsotr is unique. Here is how to find Kmart Promo codes on Dealspotr!
1. Sign up for your Dealspotr account under under my ambassador invitation link.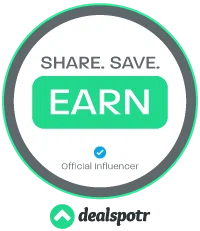 2. Search "Kmart" (or any other store you want to find a unique discount code for).
3. On the left hand side checkmark "Single Use Codes". This will allow you to find the codes that users shared on the site that they didn't need! Shop though Dealspotr and save some great money!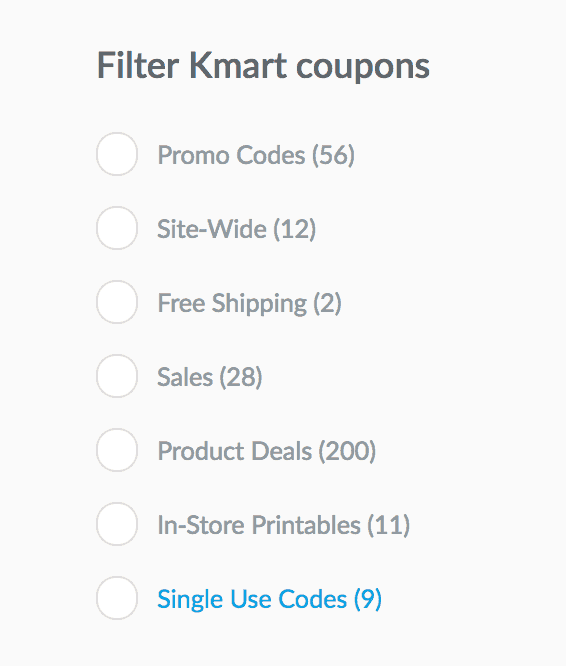 About Dealspotr
Dealspotr is a website that helps you find deals, save money, but also allows you to earn money to be cashed in for Amazon gift cards! I love earning free Amazon gift cards. Each day they have special ways that you can earn Dealspotr points, like posting coupon codes that are sent to you. (This is how they have so many single use codes on their site, unlike other coupon sites.) When you finish your daily tasks you earn 200 points. These add up and a lot of times as you share deals you can score other points for referring friends and earn points off of their earnings as well! These points can be cashed in for Amazon gift cards!
Dealspotr allows you to store your favorite stores and also find out what deals are trending on their website! I love this feature! While you are there, don't forget you can also set up your favorite interests! I have mine set to electronics, fashion, restaurants, home and a lot more! This makes navigating through the site a fun way to shop online!
I have been working with Dealspotr for awhile now and I have earned $885 in Amazon Gift Cards. It is really easy to do! You can totally make way more than I have if you are consistent in meeting every day's tasks! I have had others say that they have trouble finding deals but keep in mind you can create different scenarios with online coupon codes and even product SALE items that you find in clearance sections online at your favorite stores!!!
More ways to SAVE at Kmart!
Kmart has an awesome rewards program called ShopYourWay rewards where you earn some cash back on some of your purchases to use toward future shopping experiences! Sign up for it before shopping.
Coupons be sure to shop their circulars and matchups (this can also be done on Dealspotr).
Rebates are great especially if you are shopping for appliances around the holidays! Manufactures have different rebates. You can still shop the sales, use the promo codes, and then turn in your receipt for a nice rebate! SCORE!
Do you have MORE tips on how to save money and find deals at Kmart besides the ones we listed above? If so please comment below and let us know! Also don't forget NEXT time you get a unique coupon code (we score tons around our birthdays) and you know that you aren't going to use it, be sure to share yours on Dealspotr to earn some points and to save others some money! ENJOY your newest adventures is saving especially at Kmart!