I love LEGO! My kids can play for hours and hours when they play with their LEGOs. I love the fact that they have products for wide variety of ages, so everyone no matter their age can get creative with LEGO! I recently got a chance to let the girls play with some LEGO Batman figurines. This post is a sponsored post, but all opinions, stories, and my experience are all personal and true (like always)!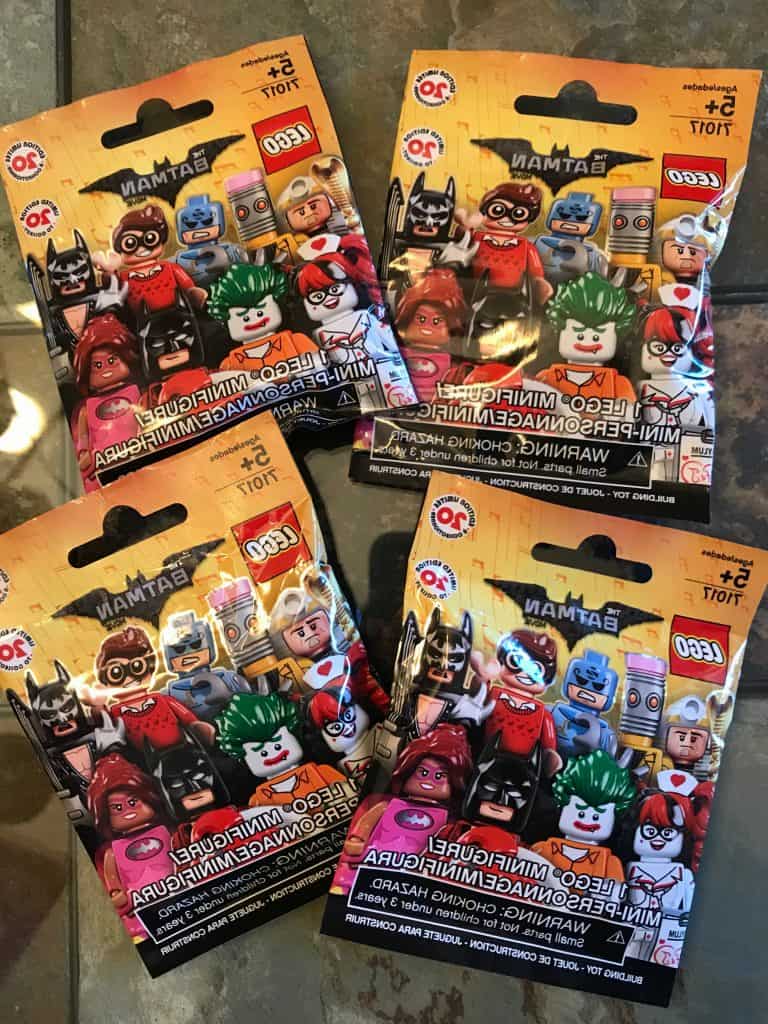 Batman Figurines are mainly for five years old and up! We have seen the LEGO Batman Movie a couple times now. These figurines allow my oldest to use her imagination and take the story line from the LEGO Batman Movie a step further! Every minifigure comes with a display plate and collector's leaflet. They also come with one or more accessory elements.
It is our little mission to collect all of the 'Limited Edition' series of LEGO® Minifigure characters! I think once we do we can come up with some pretty cool scenes! Plus, combined with other LEGO® building sets the girls will have endless play possibilities. Haven't seen the LEGO Batman Movie? Don't worry!  The LEGO Batman Movie will be available for digital download on iTunes May 19th and DVD release June 13th !