The third movie to the Studio Ghibili Fest 2018 is Porco Russo! We are excited to have tickets to give away to this movie! The movie is ONLY playing for 3 days from May 20th, May 21st and May 23rd. You should take your entire family to experience the movie. We are giving away free tickets in our giveaway, but you can also purchase tickets to each of the show, so that you don't miss out. We partnered with GKIDS for these sponsored posts and giveaways all opinions are our own.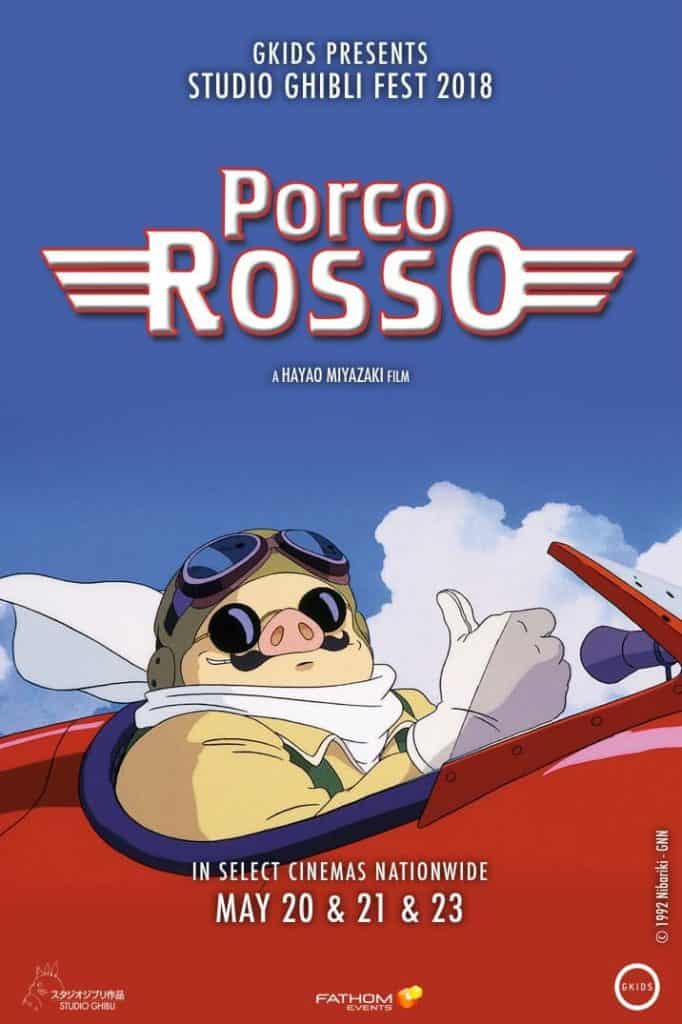 Pom Poko: June 17, 18, 20
Princess Mononoke: July 22, 23, 25
Grave of The Fireflies: August 12, 13 & 15
My Neighbor Totoro: September 30, October 1, October 3
Spirited Away: October 28, 29, 30
Castle in the Sky: November 18, 19, 20
Purchase your tickets today! Learn about Porco Russo below:
From the legendary Studio Ghibli, creators of Spirited Away, and Academy Award®-winning director Hayao Miyazaki, comes a dazzling aerial adventure set in and above the scenic port towns of the Adriatic Sea. Porco Rosso is a world weary flying ace-turned-bounty-hunter, whose face has been transformed into that of a pig by a mysterious spell. When he infuriates a band of sky pirates with his heroics, the pirates hire Curtis, a hotshot American rival, to get rid of him. But with the help of the teenage girl Fio, an aspiring airplane designer, and sultry lounge singer named Gina, Porco takes to the skies for what may be his final high-flying showdown.
ENTER the giveaway below!