Goosebumps 2: Haunted Halloween is Clever, Funny, and Creepy!
Are you thinking about taking your family to get spooked before Halloween? Are you an R.L. Stine fan? There is lots of humor and definitely some freight in Goosebumps 2! If your kids are really sensitive to some edgy music, edge of your seat scenes, and creepy tranquilest dolls you will have to prep them prior to seeing Goosebumps 2.  Like I mentioned, it is clever, funny, and creepy.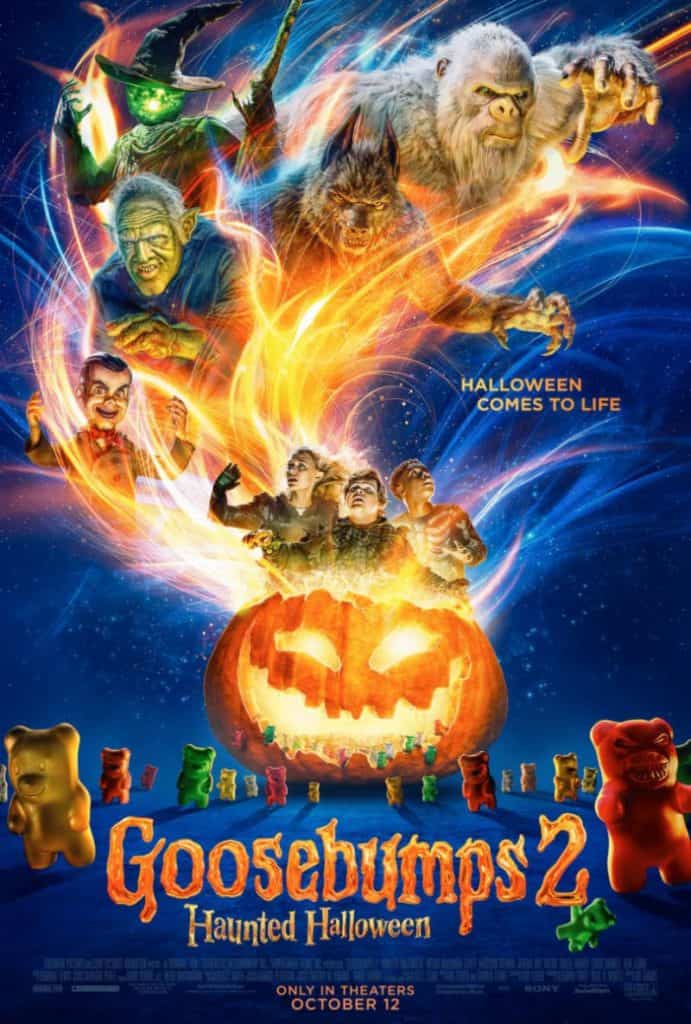 If you love R.L. Stine's story and even reading, then Goosebumps 2 is a great movie! It has some great silly humor, some great parallels to R.L. Stine's storytelling, and of course some Halloween fun to get you ready for many people's favorite holiday!
Slappy is a really creepy tranquilest doll that comes to life when the main characters unlock an unfinished story of R.L. Stine. At then end the night gets crazy and the characters have to come together before everything is ruined. Their adventure is scary and funny at the same time. I great combination of what you usually see in a good book written for Halloween.
Goosebumps 2: Haunted Halloween is now playing in theaters!