UPDATE:  HURRY AND USE CODE FREETRIAL TODAY AND GET IT FREE!
IT'S BACK! CitrusLane is a new site that sends baby care packages! The packages are FILLED with baby items and there IS no subscription needed. ONLY $25/month and it is month to month! You get FREE SHIPPING and all the products are Mom Approved! The items include baby and child products and parent tips!  Get your FIRST BOX FOR ONLY $12.50 SHIPPED!  This is SO CHEAP!! To get 50% off use the code BLOGHALF for half off your first month!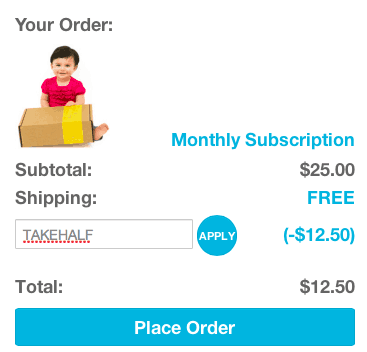 You can cancel anytime!   This is a month to month program.  Just call their number if you decide you don't want it any more but I have heard awesome reviews.
Here are some of the images I found of the boxes!  They all look awesome to me!!!