Hotel Transylvania 3: Summer Vacation Press Conference was just a couple of weeks ago. I was in LA for the Press Junket and while I was there I did some amazing things including meeting with some of the cast and crew from the movie. This time Selena Gomez, Andy Samberg, Kathryn Hahn, and Director and Writer Genndy Tartakovsky were all joining us. Our conference was also recorded live so you can watch the video below!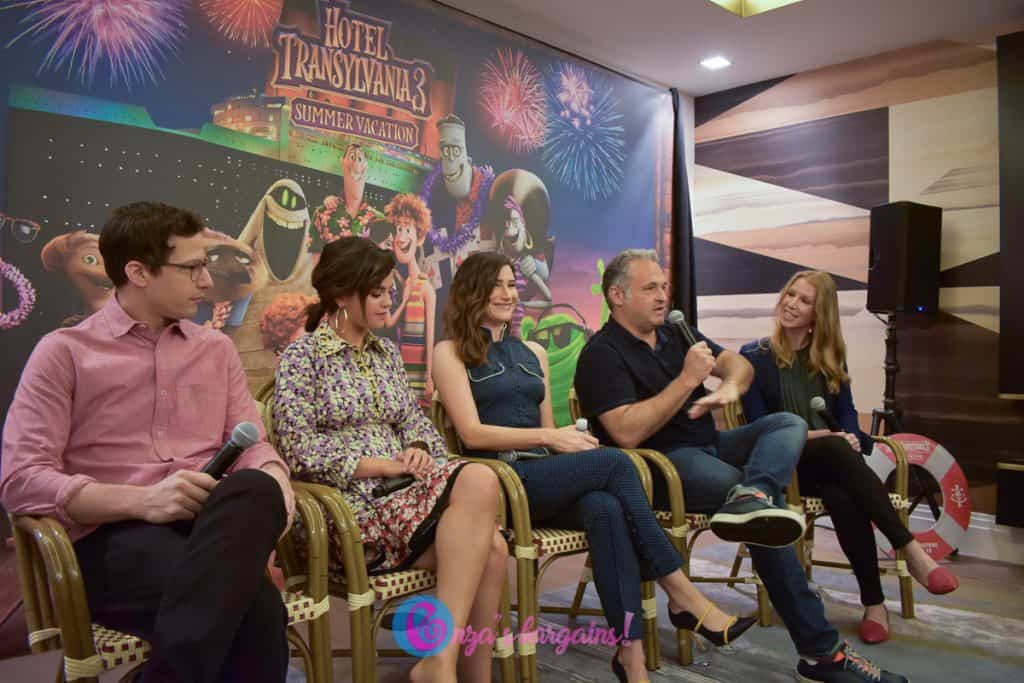 Selena Gomez plays, Mavis, in the movie. Daughter of Drac (who is played by Adam Sandler). The Selanators, Selena Fans, definitely united online and shared tons of questions during our Facebook Live. I loved all of the tweets and engagement that I was getting during this event. I love Selena too!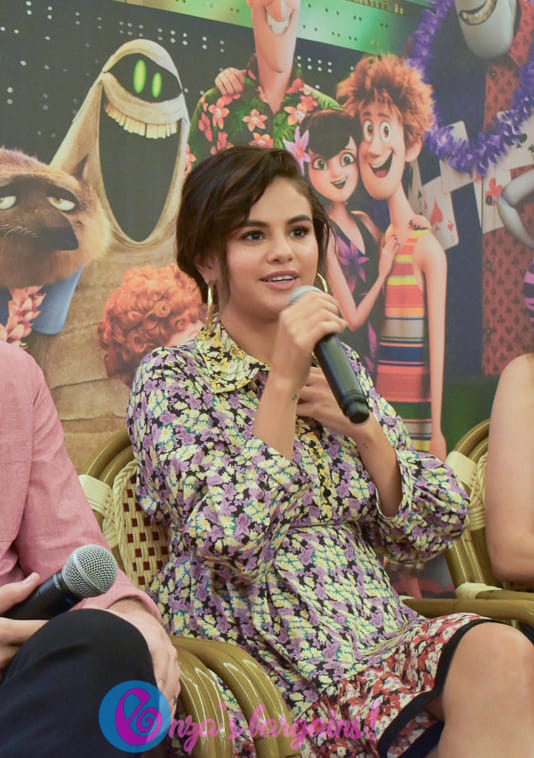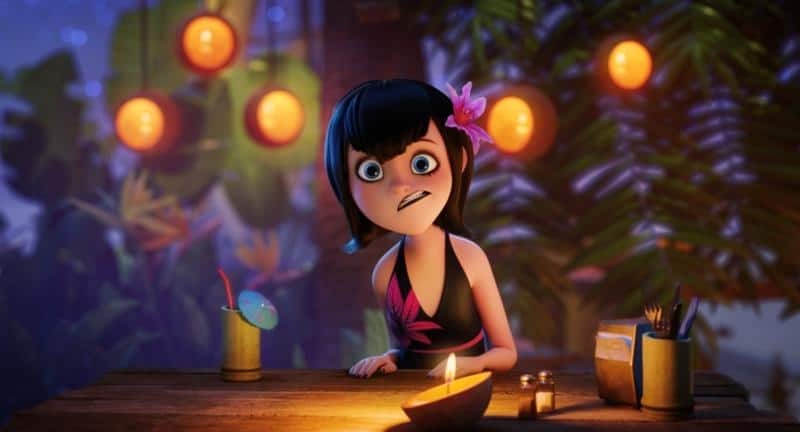 I also love Andy Samberg! I can watch Brooklyn 99 every day all day long! I am excited that it was picked up by NBC! I recently decided that I was going to go and watch all of the shows and seasons over because of Andy himself!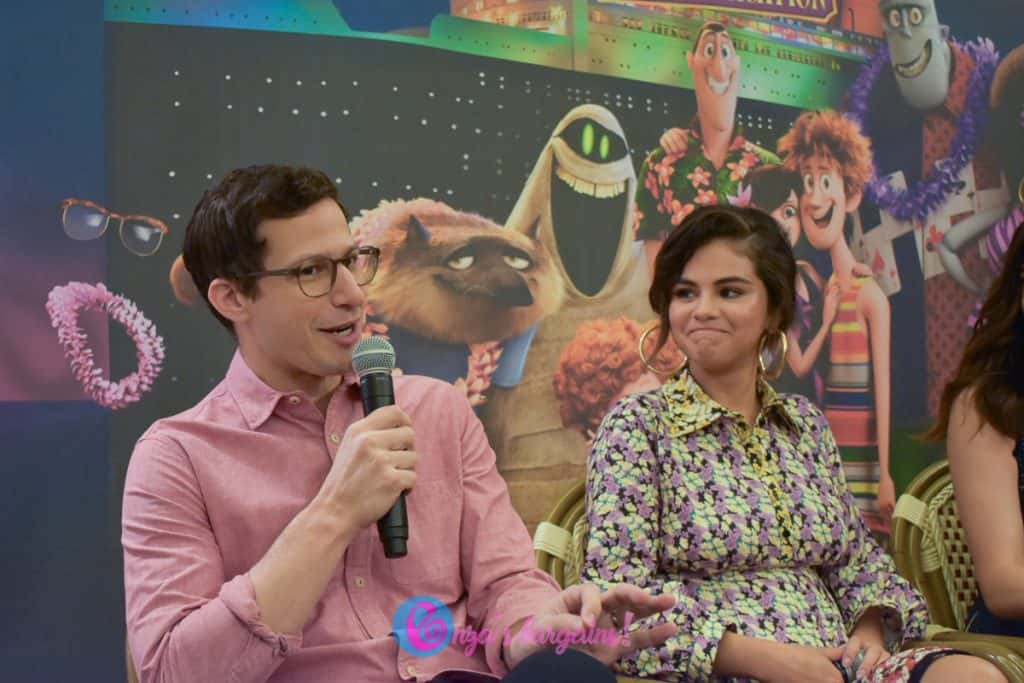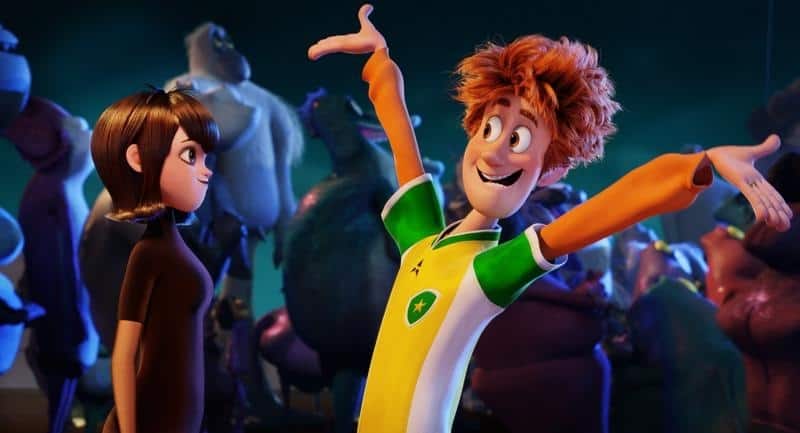 Kathryn Hahn is another awesome, hilarious, and talented actress. She shared with us how excited she was to be in a movie that she can finally be in a movie that she can show to her kids. This lady has so much energy that you can literally see and feel how vibrant she is on each and every question that she answered for us.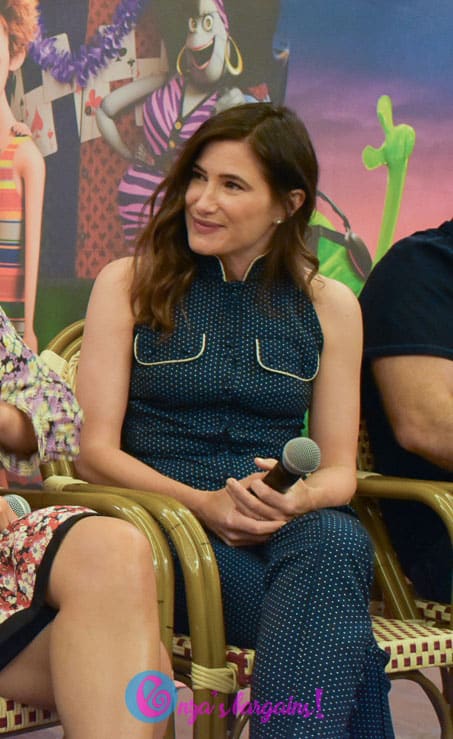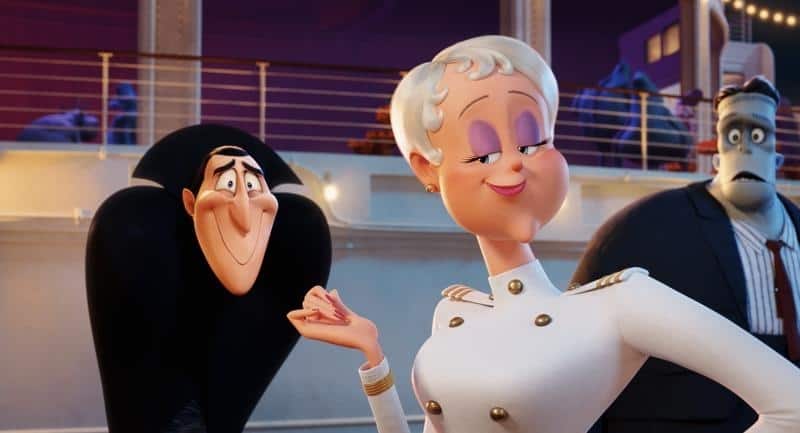 Genndy Tartakovsky is a great director and also worked on the other two films. He had a lot to share with us about this animated movie. We loved how there are bits of pieces of things that he loves that were added and hidden in this film. He also talks about how the big theme is acceptance.
To sum it all up, these 3 are a HUGE part of the cast and there are so many great names and talent that came together to make this movie. THE movie is so well written that with the combination of great talent, Sony definitely has a WIN and so do all of we go have the opportunity to enjoy this film.
Watch the Hotel Transylvania 3: Summer Vacation Press Conference below:
Hotel Transylvania 3: Summer Vacation will be playing in theaters Friday JULY 13th! (Spooky!)
This post contains commission links.
In Sony Pictures Animation's Hotel Transylvania 3: Summer Vacation, join our favorite monster family as they embark on a vacation on a luxury monster cruise ship so Drac can take a summer vacation from providing everyone else's vacation at the hotel. It's smooth sailing for Drac's Pack as the monsters indulge in all of the shipboard fun the cruise has to offer, from monster volleyball to exotic excursions, and catching up on their moon tans. But the dream vacation turns into a nightmare when Mavis realizes Drac has fallen for the mysterious captain of the ship, Ericka, who hides a dangerous secret that could destroy all of monsterkind.