I SPY Dig In Game is a fun kids game that is a great gift idea for those nieces and nephews who really don't need any more "toys" but a game with some great learning would be fun for kid and parents! This post might also contain affiliate links which may earn us a small percentage to help cover our expenses if you choose to make a purchase.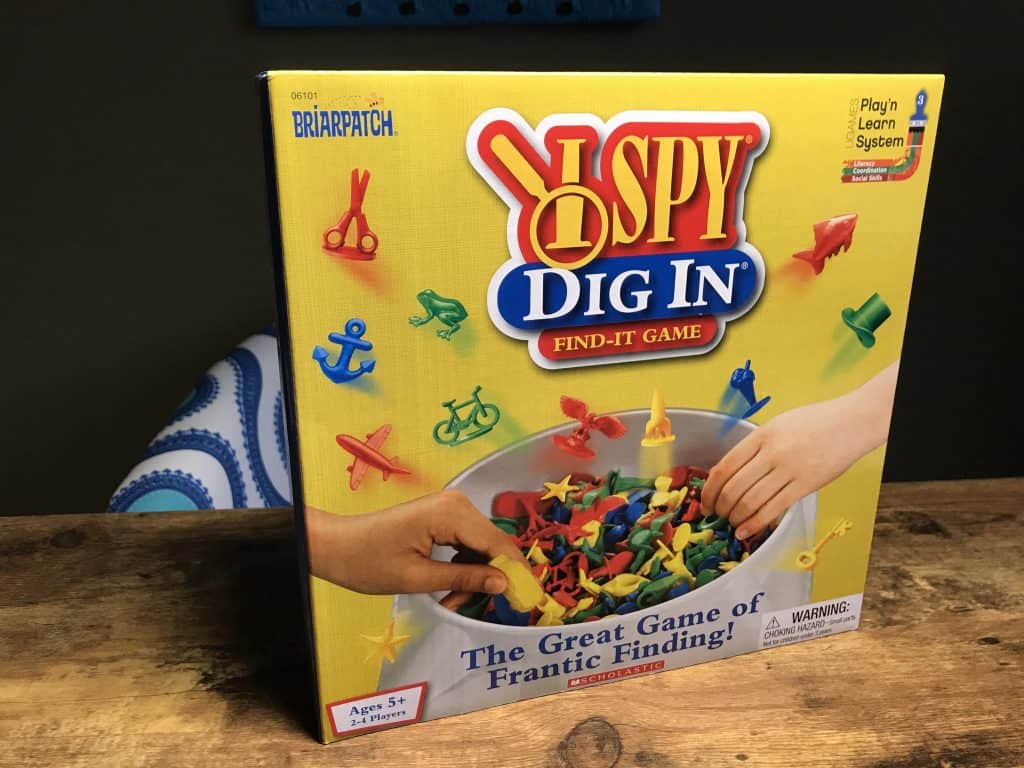 I SPY Dig In Game
Kids will love matching the bright color shapes and pieces while learning and playing at the same time. If your kids are younger you can add game variations while using less pieces and even mixing different colors together. Your kids will be excited as they match the shapes and even learn the different words and objects.
Are you ready to play the great game of frantic finding? Then dive right in and dig away. Race the clock, it's not so hard! Dig out 6 objects, place on your card. When each player has gone ALL IN, match one more for the win! I SPY Dig In is the great game of frantic finding! Kids practice literacy, coordination, and social skills as they race to match the images on their cards with objects from the bowl. Promotes literacy, coordination and social skills!

Age Range: 5+

MSRP: $22.99
I found the game on sale at Amazon for ONLY $14.97! Their reviews are also great too and it is one of their Toy Picks!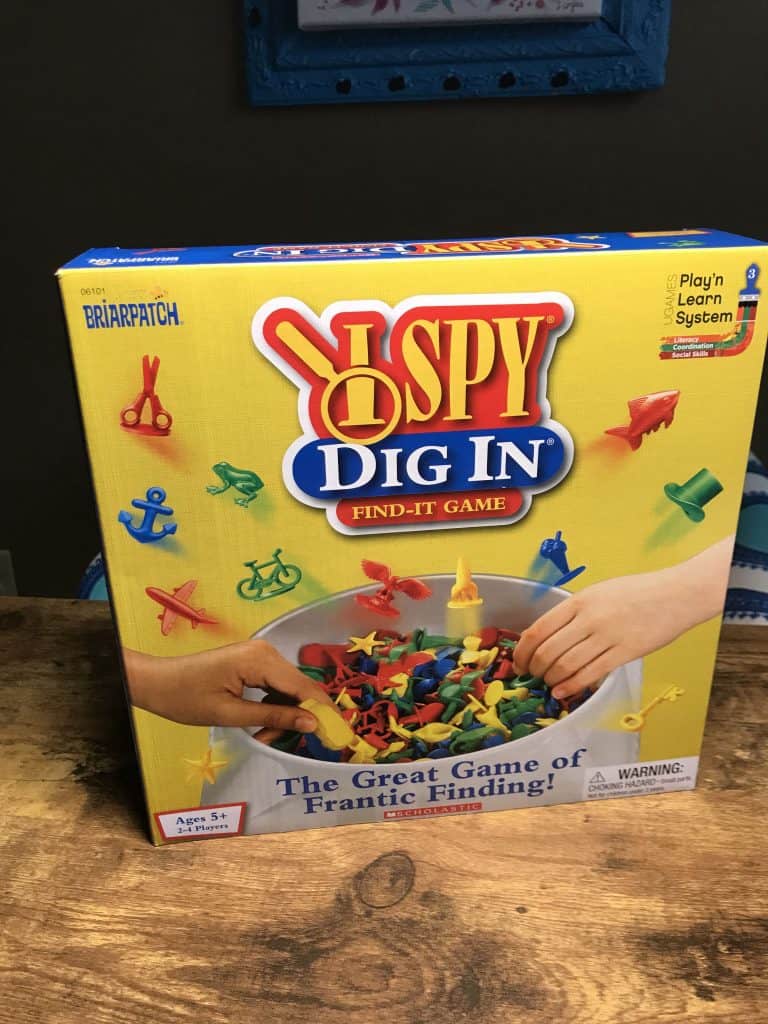 Be sure to check out the UPDATED Holiday Gift Guide Items this year for 2018!

[catlist id=235 thumbnail=yes numberposts=50 template=enza]