We love good family movies and fun parts of movies to share! Ice Age: Collision Course Movie Quotes & Review are great for family entertainment and a night at the movies!  I wanted to create not only a list of my favorite movie quotes, but also share what we thought of the movie! I took my daughter and her friend and they loved it!  Also be sure to enter our Ice Age Sonicare Bluetooth Toothbrush!

Ice Age: Collision Course Movie Quotes
"Love em and leave em and take half of everything. That's my motto." –Granny
"..(About Ellie) Then she laughs and then she giggles and I don't get why she is acting so weird." –Manny
"Everybody has somebody. All I have is my boyish looks and this mariachi band." –Sid

"Why is it so quiet?" –Diego
"Because the world is mourning my life." –Sid
"No plan is my plan. That is my philosophy." –Julian

Meteors!? Showers?! –Crash and Eddie
"You might be Jurassic but I am fantastic!' –Buck
"I weaseled my way out of that one." –Buck
"That plan is so dumb, I wish it had a face so I can smack it." –Granny

"I love to play devils advocate and looking fabulous!" –Buck
"It's freezing up here. Things are retracting into other parts." –Roger
"We don't know how we move on without you, Buck. Okay let's go." –Granny
"If you mess with granny, I'll knock you on your fanny." –Granny
"Why do the old ones always have to go first?" –Sid
"Whatever we had, it's over." –Granny
"That is what happens when you date a couger." –Bunny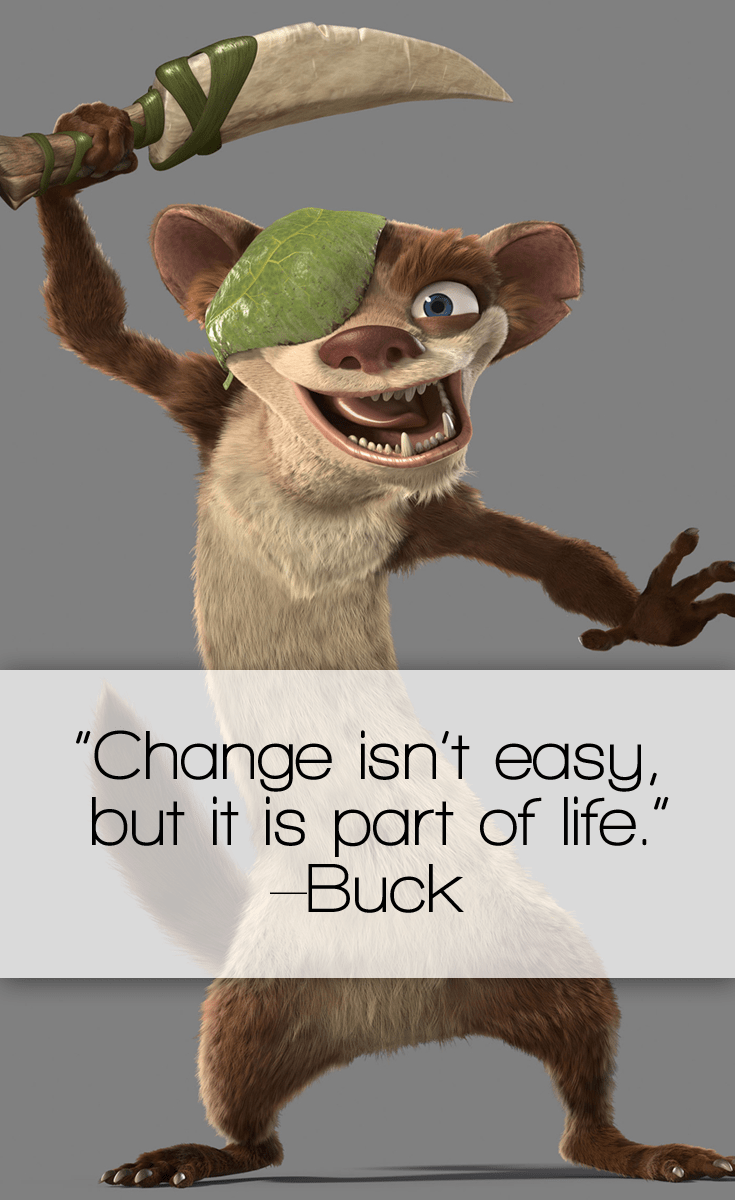 "Change isn't easy but it is part of life." –Buck

"As a father, I'd work with my worst enemy to insure a brighter future for my little one." –Buck
Ice Age: Collision Course Review
Ice Age: Collision Course was a very cute movie! Crash and Eddie make the cutest little cheerleaders as they make a come back into another one of their movies. There were lots of lessons of love, marriage, growing up, and life!
I was very pleased on the movie and my kids loved it! I thought it was really cute and the jokes had me laughing! Granny steals the show with all of the laughs! Manny warms our hearts as parents when we can relate with our kids growing up!
About the MOVIE
NOW PLAYING IN THEATERS! Check out the Ice Age IMDB page for more information about the movie!