Nothing is like seeing my kids minds at work. I love watching them think and getting creative. With the IDO3D 3D Print Shop they can do just that! You can make any 3D object with this portable 3D print shop. This post might also contain affiliate links which may earn us a small percentage to help cover our expenses if you choose to make a purchase.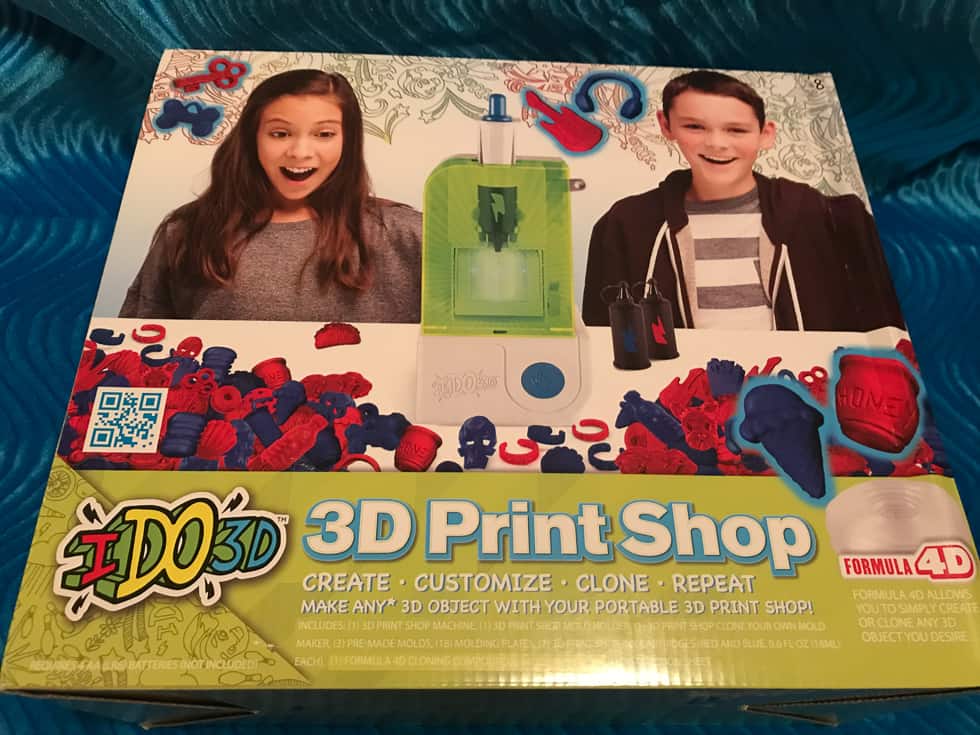 About the IDO3D 3D Print Shop:
IDO3D 3D Print Shop is a battery-operated tech device that provides a simple-function 3D printing experience for kids. From jewelry to vehicles, collectibles, fashion accessories, figures and more, the IDO3D Print Shop empowers kids to imagine and create any 3D object they desire or to clone those they already own.

It does not require a complicated 3D modeling software, the 3D Print Shop builds objects in just minutes by using IDO3D's award-winning 3D technology and a new leading edge "Formula 4D" system, designed to form and then reform molds in any shape. Each 3D print shop includes one 3D Print Shop machine, numerous assorted 3D Print Shop accessories, assorted 3D Ink cartridges, and the infinitely reusable  "Formula 4D."
IDO3D has a design that offers engaging and unforgettable experience for children! I don't know who loves playing with this more the kids or myself!The best part about this is the girls are learning about how things work and being creative all while having fun!  It's fun and the possibilities is endless. I can't wait to see what the girls will create next! You can get one for your child at Target for $39.99.
Be sure to check out the UPDATED Holiday Gift Guide Items this year for 2017!

[catlist id=225 thumbnail=yes numberposts=50 template=enza]