I was asked to interview composer Jake Monaco to share with all of you the excited life of being a composer and working on some of our favorite kids shows like Dintotrux and The Stinky & Dirty Show.  I have watched interviews with Jake which definitely motivated me to really want to know the answers to the questions below!
Interviewing composers is SO interesting because of the amount of hours and even technology that goes into their work!  I love how Jake is a dad and has been able to take inspiration from his beautiful blue-eyes little baby!
Images courtesy of Jake Monaco.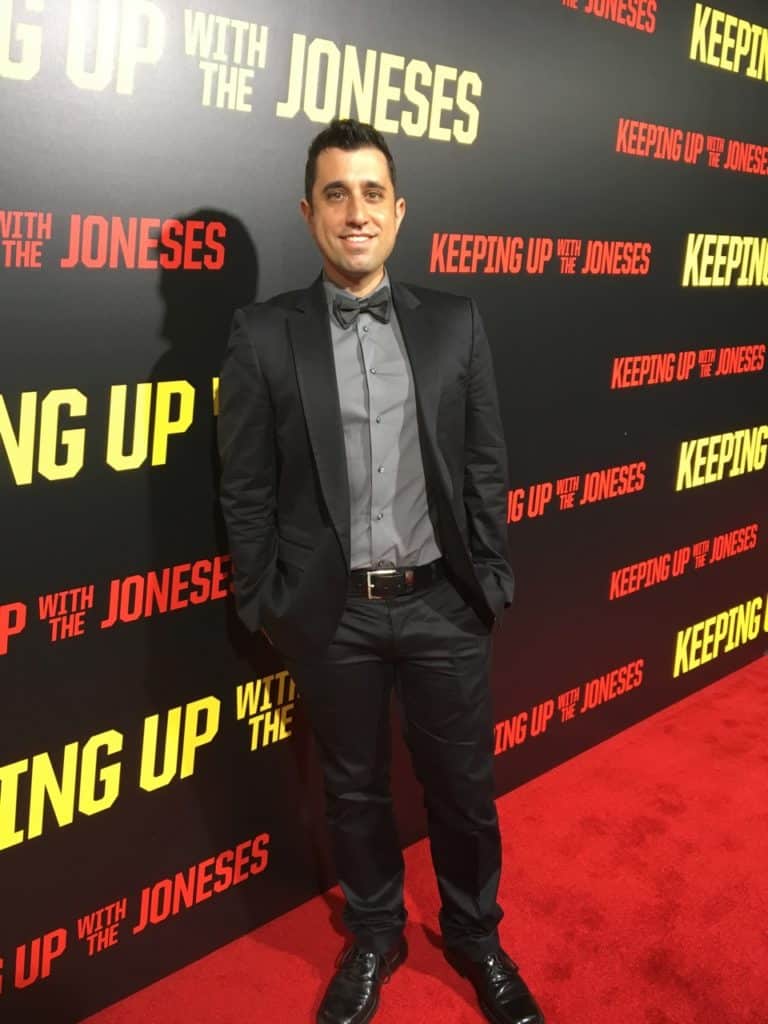 Jake Monaco is a composer scoring three family-favorite animated series, enriching the worlds of Amazon's The Stinky & Dirty Show, Netflix's Dinotrux, and Warner Bros. Animation's Be Cool Scooby Doo. Added bonus – he's also a dad! Monaco has also contributed to the animated magic of Frozen, the furry hijinks of The Muppets, and the real-life drama of Waiting for Superman!
How did you get started as a composer and how did you land your first job in the movie/tv industry?
I started taking guitar lessons when I was 6, but after a year of not wanting to practice, my parents let up. I picked the guitar back up and started writing songs when I was in high school which led to playing in a band through college. After graduating, we toured around a bit for a couple of years at which point, I applied to USC's film scoring program. My first paid gig was scoring a documentary short with director Zeus Quijano while I was in the program. Upon graduation, I began working with composer Christophe Beck, where I spent the next 8 years working with him on a number of projects. In the fall of 2014, I was hired as the composer for the Netflix show Dinotrux which I continue to enjoy writing music for!

At what point in your career did you realize that you made it as a composer?
I still don't really feel like I've 'made it' per se… I don't know if I ever will feel (or ever want to feel) that way actually… there is always something more to strive for, to learn and to be a part of!

What composer or teacher do you look up to as your role model?
Working with Chris Beck was a key part of my growing as a composer. Other composers that I admire include Thomas Newman and Jon Brion.

What does the timeline look like when creating music for Dinotrux?
For Dinotrux, I receive a new episode every two weeks. There are typically about six weeks before my first preview is due. So at any given time, there are 4-5 episodes going at a time, whether I have just received the episode, am currently working on it, addressing notes from a first music preview, or preparing for my final delivery. Either way, every two weeks, a new episode is delivered as well.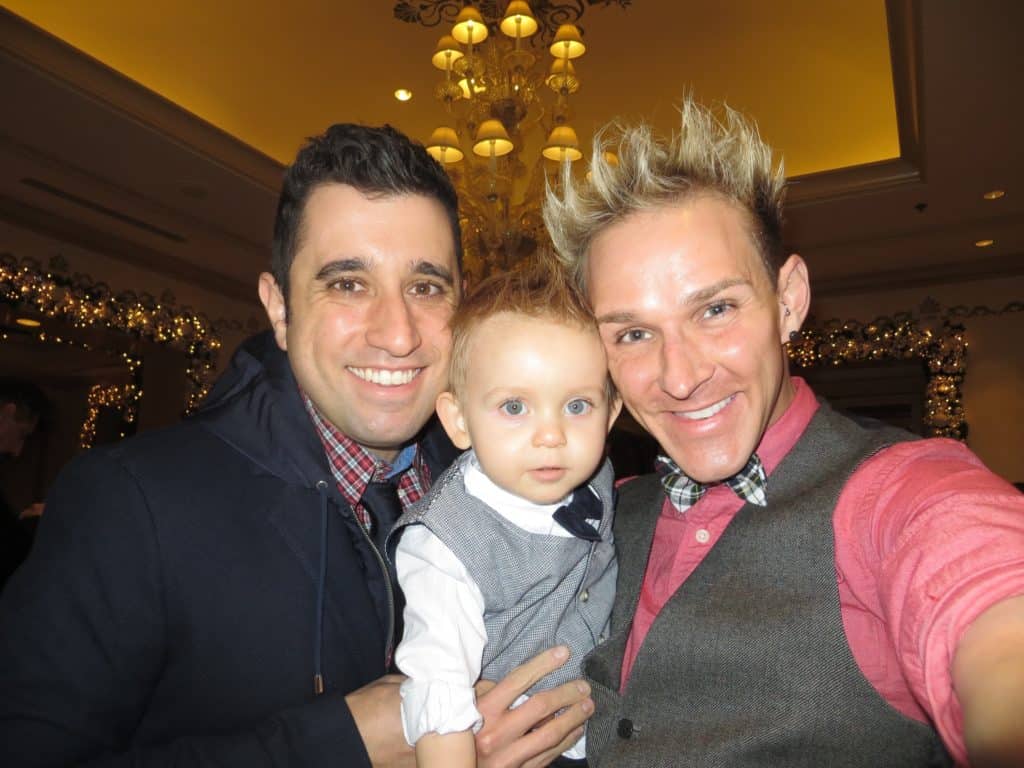 Do you ever take music inspiration from your family?
I often will hear my 3-year-old son banging on something in the other room and wonder what weird sound he is making… I'll then sometimes 'borrow' whatever that is and bring it out to my studio while he is at school!

Have you ever had to use any weird instruments in your any of your music?
All the time! In fact, incorporating weird or custom made instruments is something that I try to do on every project to create a unique sonic palette. From pitched plastic tubes to pots and pans or playing a guitar by tapping it with a pencil, there are so many different sounds that are possible and I love the challenge of incorporating them into what I'm scoring.

What is your favorite movie?
Oh so many to choose from… I think I could watch My Cousin Vinny over and over again haha.

Favorite kids song?
I like to eat, eat, eat, eeeeples and baneeneeeees….. (endless possibilities)

Favorite musical?
I think the Disney musicals are in constant rotation in our home. Currently, my son is obsessed with The Lion King so those songs are always being sung and 'reinterpreted'.
You can now watch DINOTRUX Supercharged on Netflix it came out toward the end of November!
In Dinotrux Supercharged , Ty, Revvit and the trux gang discover that supercharger bitbugs that can make the trux bigger and stronger have been released in the crater. The trux gang harness the bitbugs' power and find themselves transformed into all new supercharged avatars – faster, better and more powerful than ever before. Tricked out with cool, new supercharged features, the trux can perform supersized building and rescues and join together to stand up to their nemesis – D-Structs to protect the crater from destruction. This all-new series will present our favorite Dinotrux characters with a never-seen-before faster, bigger, better and stronger look as they come together to show us the true meaning of friendship, unity and teamwork.