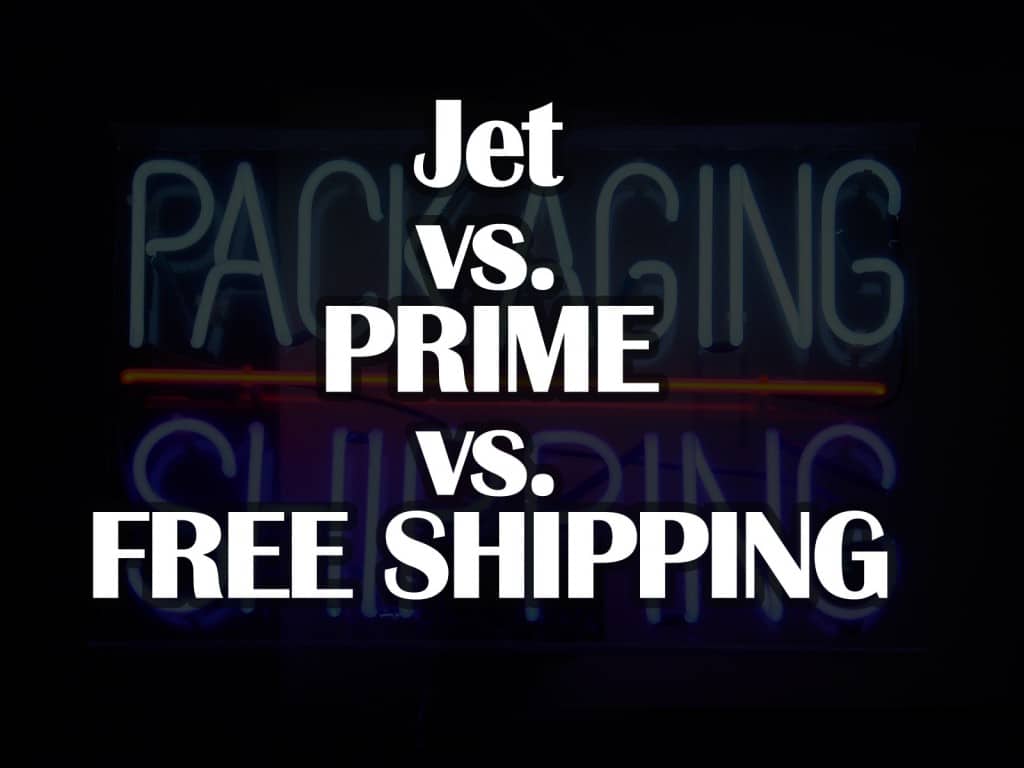 With Jet's recent launch, you now have another subscription program to help you in your quest to save on all of your online shopping trips. There are all sorts of subscription shopping programs available to you these days, and a lot of people are wondering whether Jet will be able to lure shoppers away from Amazon Prime, since Jet's annual fee is $49.99, about half of Prime's $99 price.
The truth is, it all depends on the individual shopper. Jet and Prime are vastly different programs, and your shopping needs and interests may draw you to one, the other, both, or neither. Instead of trying to predict how you'll react, let's examine those two programs, plus a third, FreeShipping.com, to see what they offer and what they don't.
Jet
As noted earlier, Jet charges $49.99 for a full year's membership. In exchange, Jet promises you prices 10-15% lower than you can find anywhere else online, using an algorithm on its site that continually recalculates your discount as you shop. The bigger your purchase, the bigger your overall discount. You can also save money based on how far your order has to ship (the closer, the better for you); whether you use a debit card rather than a credit card; whether you agree not to return a purchase; and a variety of other actions, some chosen by the individual retailer where you make your purchase. Jet will also apply part of its sales commission to your purchase to help you save. Your savings vary from purchase to purchase and item to item, but you can see how much you'll save every time you add items to your shopping cart. If you take things out, your savings drop.
You'll also get free shipping on orders of $35 or more; if your order is below that, you'll pay a flat $5.99 shipping fee. You can also ship items back for free within 30 days of the original order. (If you promised not to return the item, though, you'll have to pay a Waiver's Remorse Fee.) Jet offered about 4.5 million items at launch but promised to expand that to 10 million items within the first week. You can also save at about 600 non-participating retailers, including name brands. You can earn up to 20% in "Jet Cash" on those purchases, which you can then use to pay for purchases at participating stores.
Amazon Prime
As noted earlier, Amazon Prime charges $99 for a full year's membership. In exchange, you get free 2-day shipping on all of your Amazon purchases. Amazon sells over 200 million products in the U.S. You also have unlimited access to Instant Prime Video, including popular movies and TV shows, as well as original programming produced by Amazon. Plus, you have unlimited, ad-free access to Prime Music, which includes over a million songs and customized playlists. You can also store as many photos as you want in the Amazon Cloud Drive and access them whenever you want.
You also get access to Amazon Lightning Deals and savings offers at MyHabit.com 30 minutes ahead of non-Prime members, and you can rent one e-book a month from the Kindle Owner's Lending Library and keep it as long as you want. In 14 markets around the country, Amazon is also testing same-day delivery of orders of $35 or more for Prime members, and in some markets, it's testing one-hour delivery of thousands of items.
FreeShipping.com
FreeShipping.com charges $12.97 a month, and you can cancel at any time without paying any further monthly fees. In exchange, you get:
10% cash back and free shipping on your purchases at over 1,000 participating stores, including brand names such as Walmart, Target, JCPenney, Best Buy, and Macy's
A rebate of up to $10 if you do pay a shipping charge at a cash-back retailer (or at hundreds of additional stores) — or if you want to upgrade to faster shipping on any order
Free return shipping, via FedEx Ground®, on every purchase you make through the program, or a rebate of up to $10 if you can't or don't want to use FedEx Ground to ship an order back
A price protection guarantee of up to $100 if you find a lower advertised price for an item you recently bought
A price comparison tool that instantly shows you the price of over 100 million items sold in our cash-back network of over 1,000 online stores
Exclusive, members-only retailer coupons that are constantly updated to offer you the latest savings, on top of the 10% cash back, free shipping, free returns, and price protection you already enjoy
There you have it: Three different programs with three very different suites of benefits. If you're the type of person who shops online for a lot of bulk orders, you might want Jet. If you like unlimited access to entertainment on top of fast, free deliveries, you might want Amazon Prime. If you like consistent 10% cash back, free shipping, and the confidence of knowing you can ship any purchase back for free, you'll love FreeShipping.com. (If you shop online constantly and money is no object, maybe you'll want all three!)
The (additional) good news is: As more and more people become more and more comfortable with shopping online for almost everything under the sun, retailers will keep making it easier and easier for you to do so. Smart retailers will continue to enhance their websites so you can shop quickly and conveniently via your smartphone and your tablet as well as your laptop and desktop computers (and maybe even your Apple Watch). And smart subscription shopping programs will keep upgrading their benefits to make sure you have access to the best deals and the biggest savings!
Author:
Bio of Tom Caporaso, CEO of Clarus Commerce:
Tom Caporaso is the CEO of 

Clarus Commerce

, a recognized leader in e-commerce and subscription commerce solutions.  Among its various properties, Clarus Commerce powers 

FreeShipping.com, the pioneer of the pre-paid shipping 

and cashback movement

.  ClarusCommerce also customizes and manages programs, such as 

Return Saver, which it co-developed with FedEx, and 

2-Day Shipping by MasterCard

, for clients across a wide range of industries.