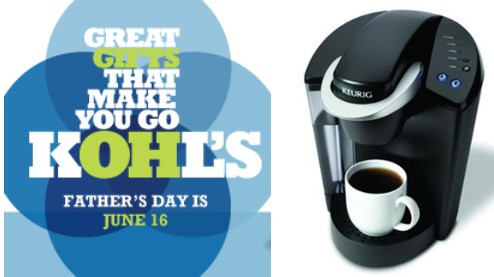 Right now Kohls is doing 15% off when you use code LOVE4DAD at checkout! You can score this deal on a Keurig for as little as $61 shipped! (It will be even less if you have a Kohl's card!)
Cardholders received some mailers with codes up 30% off on them! Go check your mail!
Purchase a Min Plus Personal Coffee Brewer (perfect for work, office, or home if you don't have on e yet) at $72 (like paying $60.79)
Keurig Mini Plus Brewer is $99.99 (reg. $124.99)
–Add 2 boxes of K-Cups at $13.99 each (so you make it over $100).
–Use code LOVE4DAD
Total $108.77
–Get back $20 in Kohls Cash!
TOTAL: $88.77! If you take away the K-Cups it is like getting it for ONLY $60.79!
(Thanks, Time 2 Save Workshops)