Is it possible to get too old for LEGO® DUPLO®? I don't think so! I love playing with all the different LEGO building sets, but recently my favorite has been this Cinderella Magical Castle! This post is a sponsored post, but all opinions, stories, and my experience are all personal and true (like always)!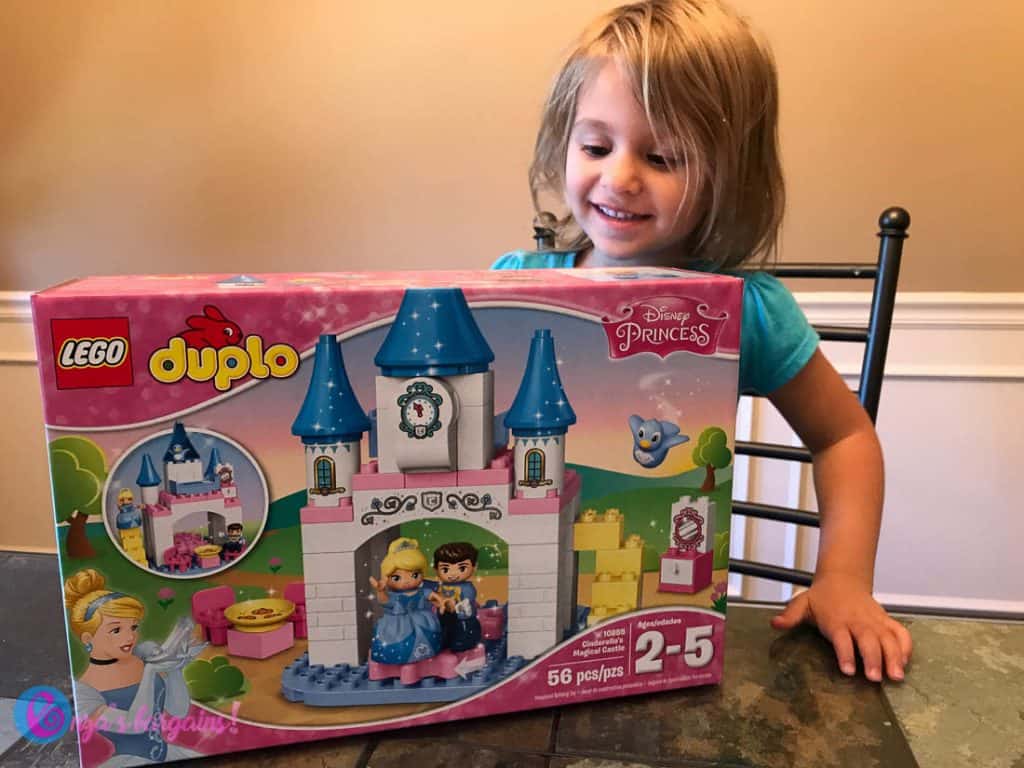 Cinderella Magical Castle is perfect for ages two through five, but both of my daughters love it! The bricks are fun and easy for little hands to use. It has everything you need to give their imagination a jump start. The set comes with two LEGO® DUPLO® figures: Cinderella and Prince Charming, plus a bird figure.  It also includes bricks that are decorated as a clock, a mirror and windows. It features an iconic Cinderella castle with blue turrets, dance floor with turning gear wheels, stairs, upstairs room with a bed, and a vanity with opening drawer.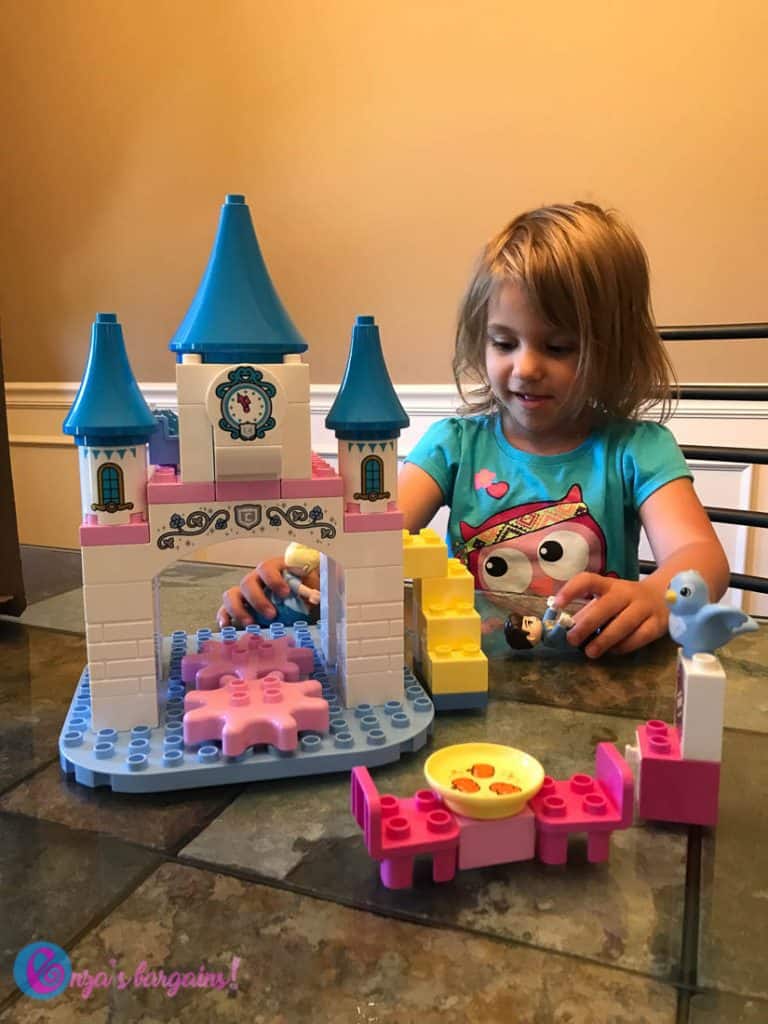 One of the main reasons I love LEGO® DUPLO® is because they can help develop early construction skills, encourage early role-play skills, and also work on hand eye coordination skills. My girls love recreating the ball scene with the Prince in this beautiful castle. It's simple:  just turn the gear wheels to make both of them dance. Of course we kept an eye on the clock. 🙂 It's fun playing together with the girls and watching their imagination unfold before me! This would make any girl's dream come true!