We are super excited to have teamed up with Lego Star Wars: The Freemaker Adventures! This is an Emmy-Nominated show that you and your family will love. If you are Star Wars fan you are going to be able to see how this series matches up with the movies. You can own season 2 today!
We are excited to be getting the DVD soon! This is season TWO of the show! This post is sponsored by our friends at Disney. This post also contains affiliate links.
Purchase your complete season 2 from Amazon today!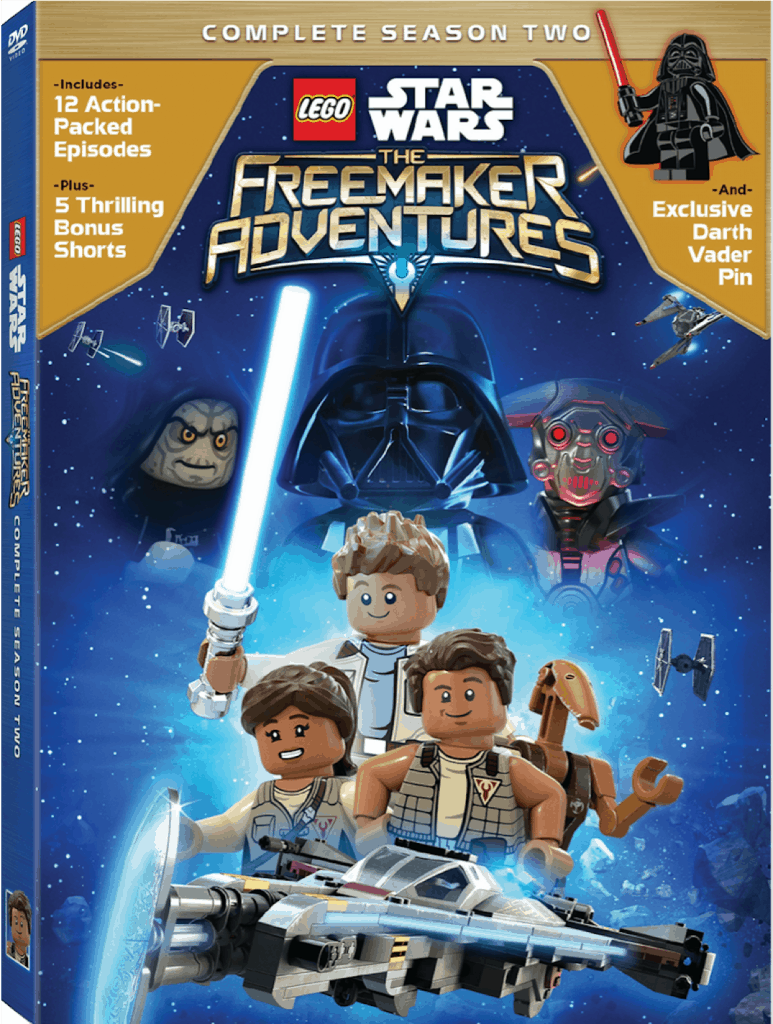 In season two of "LEGO Star Wars: The Freemaker Adventures," the three Freemaker siblings—Rowan, Kordi and Zander—have found a new home with the Rebel fleet. But working with the Rebels in their fight to bring down the Empire brings them face to face with brutal Imperial forces, desperate Hutts, conniving Sith Lords and the Emperor's latest plaything, M-OC.

Fans who bring home the second and final season will enjoy all 12 action-packed episodes plus five bonus shorts that follow the Freemakers as they are thrown into battle after they join up with the Rebels – including an adventure that has them embarking on a daring mission to save two of the Rebellion's finest heroes: Lando Calrissian and Chewbacca. Bonus shorts include:

• Home One
• Thrown Into Battle
• Rowan's Secret Adventure
• Zander Freemaker, Superstar Pilot Guy
• Beware The Gamorrean Flu