I love seeing the girls mind working when they are being creative. With  Little Tikes Waffle Blocks they are able to stack high and build things in 3D. They are also great for little hands to build big things! This post is a sponsored post, but all opinions, stories, and my experience are all personal and true (like always)! There also may be some affiliate links.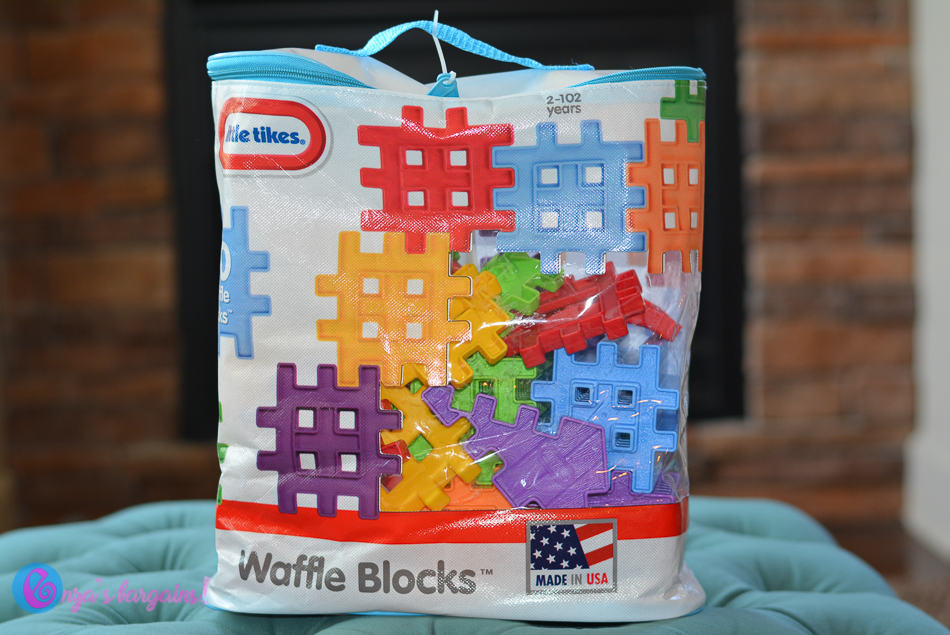 My daughters can play together for hours building with their Waffle Blocks. Currently they are working together on building a little community for their dolls; however, the possibilities for the Little Tikes Waffle Blocks are endless! They can create towering play sets, moving vehicles, and so much more. When they are done there is a plastic bag for them to store and carry their waffle blocks . These blocks are sturdy and would be perfect for anyone!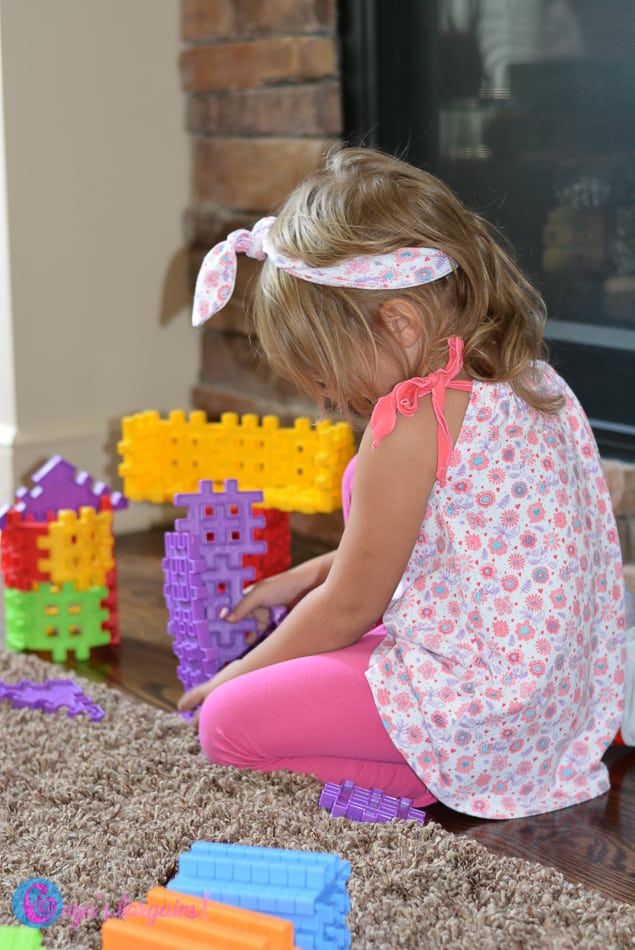 With Christmas just around the corner I think now will be a great time to start thinking about what gifts you will be getting. Little Tikes has tons of items that will be perfect for the little ones in your life! For the littlest Hands there is: Little Tikes Light 'n Go 3-in-1 Activity Walker Age: 9 – 36 months and Little Tikes Light 'n Go 3-in-1 Sports Zone Age: 12-36 months.  For the kids that love to build you may want to consider Little Tikes Waffle Blocks Age: 2+ and  Little Tikes Construct 'n Learn Smart Workbench Age: 3+.  Now you can't forget about the bigger kids! Little Tikes has  LTXtreme Land/Sea RC Age: 8+  and Little Tikes Pogo IT! Age: 4-10 years.  Do you know someone who loves dogs? They will love Little Tikes Swim to Me Puppy Age: 3+ years. If your kids love things that go vroom they will love these items from Little Tikes: Little Tikes My First Drone Age: 4+, Little Tikes RC Bumper Cars Ages 3+, and lastly Little Tikes Tire Twister Lights Ages 3+!
With lots of great items to choose from which one(s) will you pick?