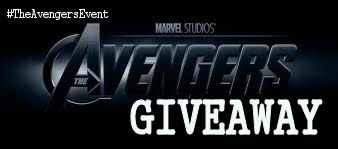 One LUCKY Winner is going to WIN a date night to go and see Marvel's the Avengers! This movie comes out on May 4th and we want to make sure you are ready for some action! Enter to win by filling out the form and "tweeting" about this giveaway using the special tweet button below. Winner will be chosen on April 30th at 9pm EST and will receive 2 tickets to theater of their choice and a $25 gift card for concessions! I love the movies and I KNOW you are going to as well!
Marvel Studios presents "Marvel's The Avengers"—the Super Hero team up of a lifetime, featuring iconic Marvel Super Heroes Iron Man, The Incredible Hulk, Thor, Captain America, Hawkeye and Black Widow. When an unexpected enemy emerges that threatens global safety and security, Nick Fury, Director of the international peacekeeping agency known as S.H.I.E.L.D., finds himself in need of a team to pull the world back from the brink of disaster. Spanning the globe, a daring recruitment effort begins.
Be sure to follow the hashtag #TheAvengersEvent for LIVE coverage on the Red Carpet this weekend! 18 years or older, US Only, If prize is unable to be purchased then an equal value prize may be given. Disney and Marvel's the Avengers is NOT sponsoring this prize. It is sponsored by the blogs listed only.