Cleaning happens all year long, but this time of the year seems like cleaning is an everyday thing. Between preparing for the holidays and cleaning up after the kids, both two-legged and four-legged you can catch me mopping almost daily. It's an everyday struggle to get the floors cleaned easily and in a timely manner. That's until I discovered Pure Sky Ultra Microfiber Floor Mop. The below was provided to me to help facilitate my review. All opinions are my own and honest. I am disclosing this in accordance with FTC Guidelines. This post also contains affiliate links.

About Pure Sky Ultra Microfiber Floor Mop:
A dream clean product for those who loathe mopping floors! Take out, grab, and wipe old dust stuck in hard-to-reach places like a magnet. Cleans fine dust that cannot be seen with the naked eye, and even dirt stuck in the small crevices of a marble floor. Pure Sky's multi-purpose cleaning cloths conveniently attach to the poll. Purchase on Amazon for $25.75.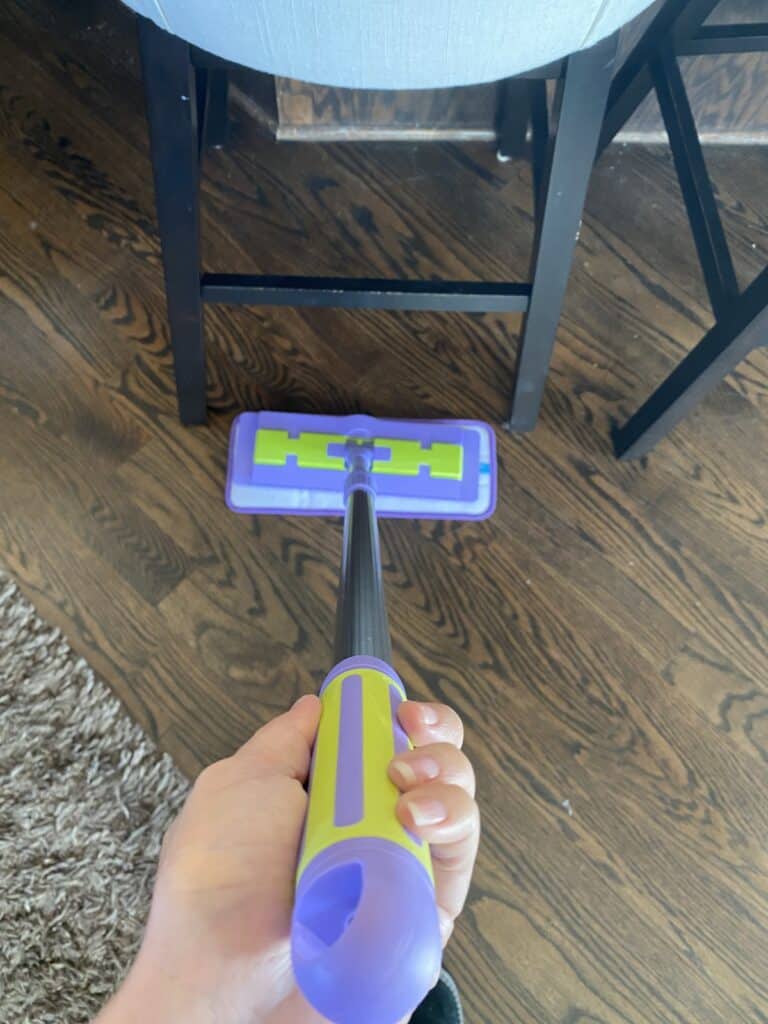 About Persik:
Founded in 2013 on the philosophy of comfortable and quality products for the home and kitchen, Persik offers products that are well designed, are of necessity, are aesthetically welcoming, and add to the comfort of the home and everyday living. Persik's foundation is to meet its commitment to making premium products for a feel-good home.
I have discovered that cleaning does not have to be such a chore. This microfiber floor mop is not only easy to use, but it's also very easy to clean. The pads just pull off once you are doing and dump it into the washer to do with your everyday clothes. No more forgetting to buy the pads to use the mop. The handle is easy to adjust to the right height. It's lightweight and perfect for someone to carry from room to room. My favorite part is how easy it is to swivel around the floors and clean. It gets every corner and all areas of the floor without any worry. With this microfiber floor mop in my hand, I am ready to tackle all messes no matter how big or small.