Here is a great Modnique deal!  Did you know Modnique started carrying kids stuff yesterday?!  Yep!  They bought out one of my favorite sites Totsy!  NOW there is a NEW $10 off $10 coupon code SUMMER2013 that you can use at checkout to score some FREE ITEMS!  Shipping is only $4.99 so NOT bad for some items with some higher value!
If you have any Hello Kitty Fans they have a store with items that will ONLY be $2 + Shipping when using the coupon code!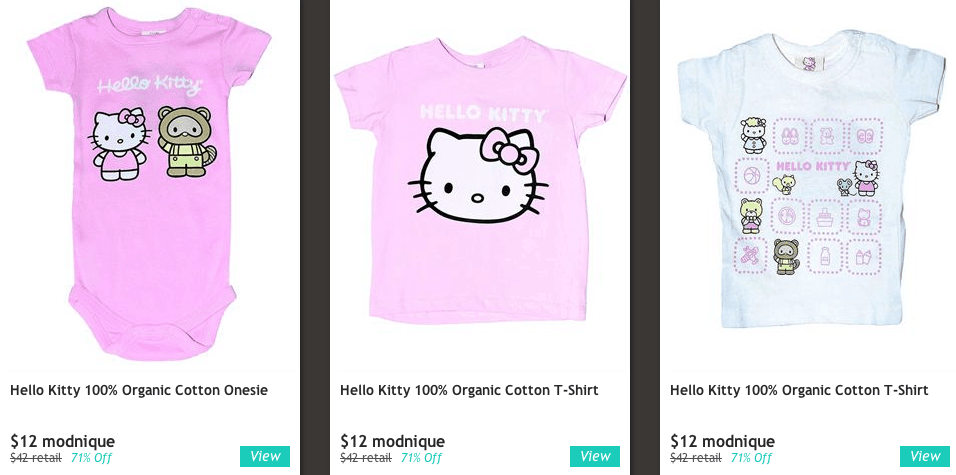 Find ladies Earrings under their daily deal for ONLY $6 and $7 a pair!  Regularly $130!  That is 95% off BEFORE the coupon code!  Get two pairs and pay ONLY $1 each for each one + Shipping!

Here are some Beauty Products available too!  Select Beauty Products Sale and find FREE items!  Just pay Shipping!

The code SUMMER2013 will be entered on the FINAL page at checkout!  Please come back and let me know what you score!!
(Thanks, Wheel 'N Deal Mama)