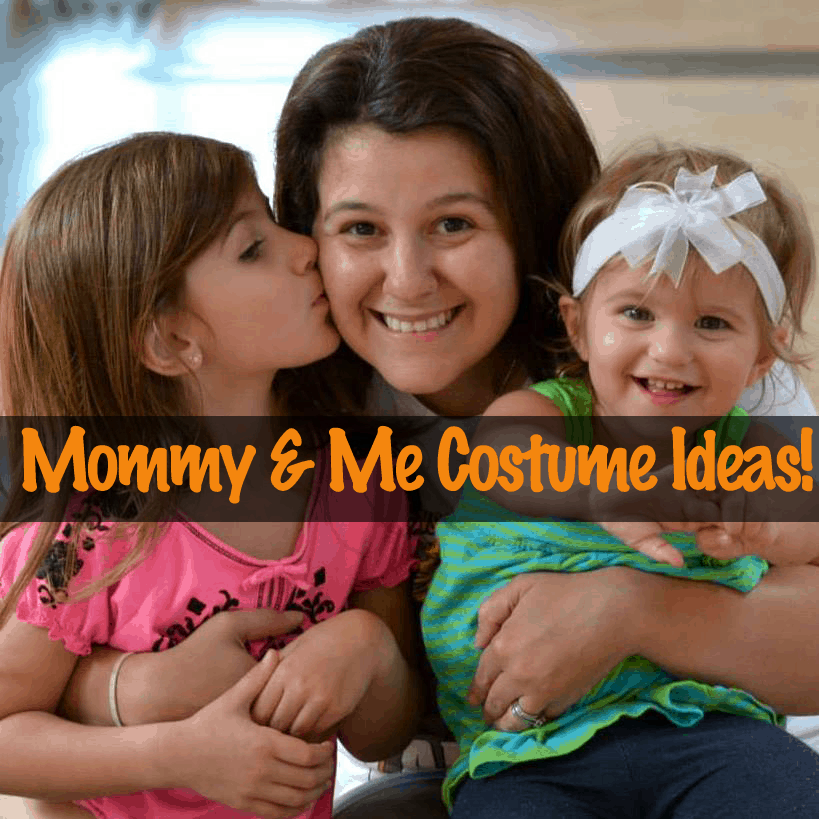 Halloween is coming up and if you enjoy dressing up with your kids when you take them out trick-or-treating, I've got a few fun ideas. Today I want to share with you some mommy-and-me costume ideas that you and your child will enjoy. I've arranged an assortment of ideas from spooky to silly to cover all the themes you may be interested in this year but in order to keep this from being a ridiculously long list, I've cut it down to four pairs and here they are!
Scary Ghosts
It wouldn't be Halloween without ghosts and ghouls. If you and your daughter are looking to be the scariest ones on the block, you'll love these matching ghost costumes. I love the stylish Victorian design elements, especially the cameo brooch. Just add a white wig and some scary makeup to complete the look and you're sure to scare the neighbors.
http://www.purecostumes.com/01596/ghostly-spirit-adult-costume.html
http://www.purecostumes.com/00489/ghostly-girl-child-costume.html
Cinderella and her Fairy Godmother
If you and your daughter are more into fairy tales rather than ghost stories, then this might be a better option for the both of you. Especially if she was a fan of the recent live-action Disney film, these Cinderella costumes will be a great choice for Halloween.
http://www.amazon.com/Disguise-Cinderella-Deluxe-Costume-X-Small/dp/B00SJOYMLW/ref=sr_1_4?s=apparel&ie=UTF8&qid=1439486784&sr=1-4&nodeID=7586165011&keywords=cinderella+costume
http://www.purecostumes.com/D87043/fairy-godmother-deluxe-adult-costume.html
Minion and a Banana
Minions love their bananas almost as much as boys love their mommies. That's why I love the idea of dressing as a Minion and a banana. And really, how often do you get to dress in a banana suit? Not only is it fun and unique, you would be hard pressed not to find someone who won't appreciate this costume choice.
http://www.purecostumes.com/R510050/minion-bob-toddler-costume.html
http://www.amazon.com/Rasta-Imposta-Banana-Deluxe-Yellow/dp/B000YRUZTK/ref=sr_1_2?s=apparel&ie=UTF8&qid=1439486811&sr=1-2&nodeID=7586165011&keywords=banana+costume
Hawkeye and Black Widow
I'm sure that if your kid loves superheroes, then he can't get enough of the Avengers. The Age of Ultron sequel was one of the biggest superhero movies of all time, so it's no wonder he'll love any reason to dress as one of the members from his favorite team. I recommend dressing as Hawkeye and Black Widow. After all, they were a team long before they joined the Avengers.
http://www.amazon.com/Rubies-Costume-Avengers-Ultron-Hawkeye/dp/B00S7L7M5A/ref=sr_1_1?s=apparel&ie=UTF8&qid=1439486907&sr=1-1&nodeID=7586165011&keywords=hawkeye+costume
http://www.purecostumes.com/R810301/black-widow-adult-costume.html
Do you have a mommy and me costume idea to share? Leave a comment!