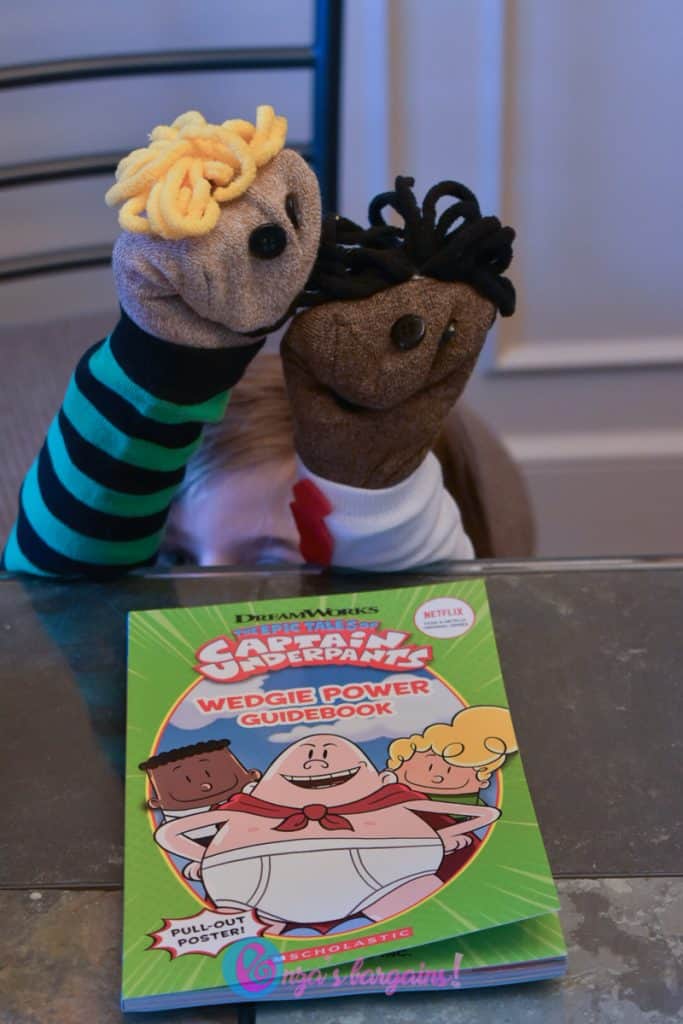 If you are kids are a fan of the books, a fan of the movie, and a fan of Netlfix…then they are going to be super excited for DreamWorks The Epic Tales of Captain Underpants! This series will premiere of Netflix on July 13th!


I personally haven't read the series, but my daughter has lots of LAUGH out LOUD moments when she was reading these books! When I was asked if I wanted to be sent the Captain Underpants Summer Kit for our family, I was really excited!  It came with a cute little bag, sock puppets, and also a book!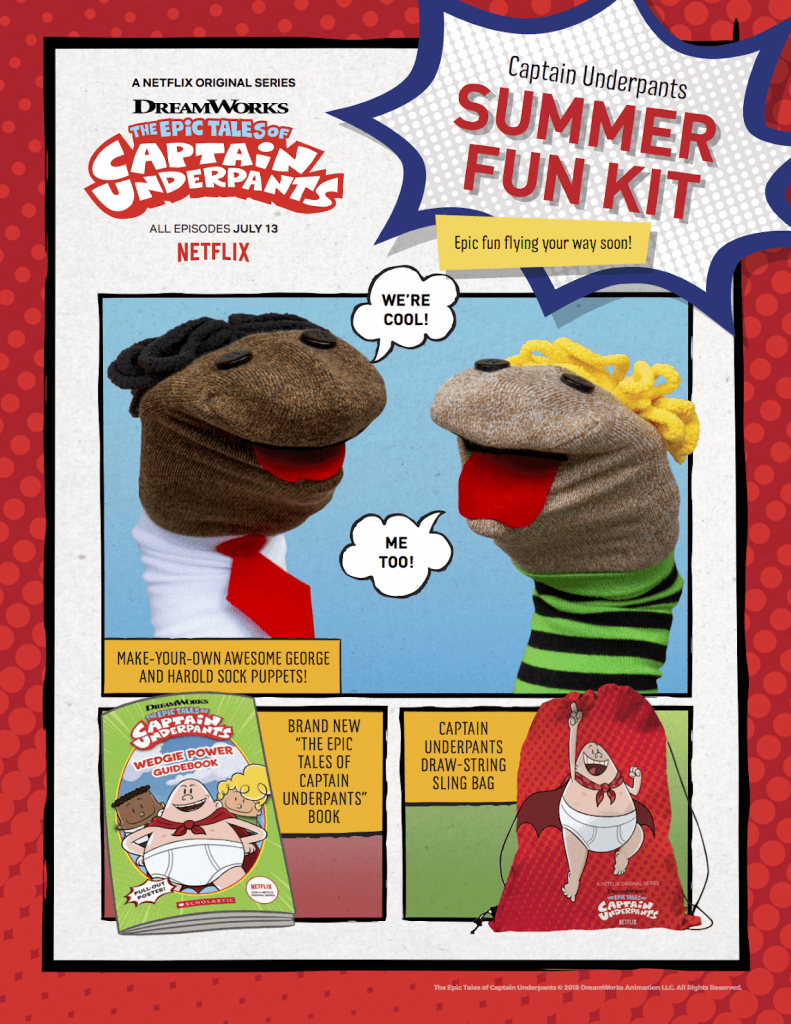 I don't think this kit is for sale but it would be totally easy to make your own sock puppets!  My daughter loved the book Wedgie Power Guidebook, both kids loved making sock puppets, and our entire family is excited for the new show!
TRA-LA-LAAAA!

Get ready for a world of pranks, super villains, and your favorite underwear-wielding superhero in the Netflix original series DreamWorks The Epic Tales of Captain Underpants premiering July 13. George Beard and Harold Hutchins are two best buds who share a love of comic books and practical jokes – and a strong dislike for their cranky, fun-hating school principal, Mr. Krupp. When their over-the-top pranks get out of hand, the boys unleash their creative superpowers by transforming Krupp into the bumbling, briefs-baring superhero, Captain Underpants! The future of Jerome Horwitz Elementary is always in jeopardy, and it's up to two prank-loving fourth graders and one goofy caped crusader to save it. What could possibly go wrong?

From Peabody Award and Emmy-winning executive producer Peter Hastings, the series is based on the epic novels by Dav Pilkey that have sold more than 70 million copies worldwide. Pilkey himself has praised the show saying "I binge-watched all of the episodes in one afternoon…I couldn't help myself. Peter Hastings has totally captured the craziness and heart of the Captain Underpants multiverse and I hope everybody will love the show as much as I do. Kids have been asking for more Captain Underpants books for years, and to me it feels like we are getting brand-new books— except they're animated!"

DreamWorks The Epic Tales of Captain Underpants stars both established and emerging voice talent including Sean Astin (Lord of the Rings, "Stranger Things", The Goonies) as the series' narrator, Nat Faxon ("Ben and Kate", "Married") as Captain Underpants/Mr. Krupp, as well as young actors Jay Gragnani and Ramone Hamilton who voice best pals, George Beard and Harold Hutchins. The lively cast comes together to bring Pilkey's classic, fun-filled creation to life. Below is a link to both opening credits and artwork for the release.
TUNE in JULY 13th!
Check out our puppet making fun!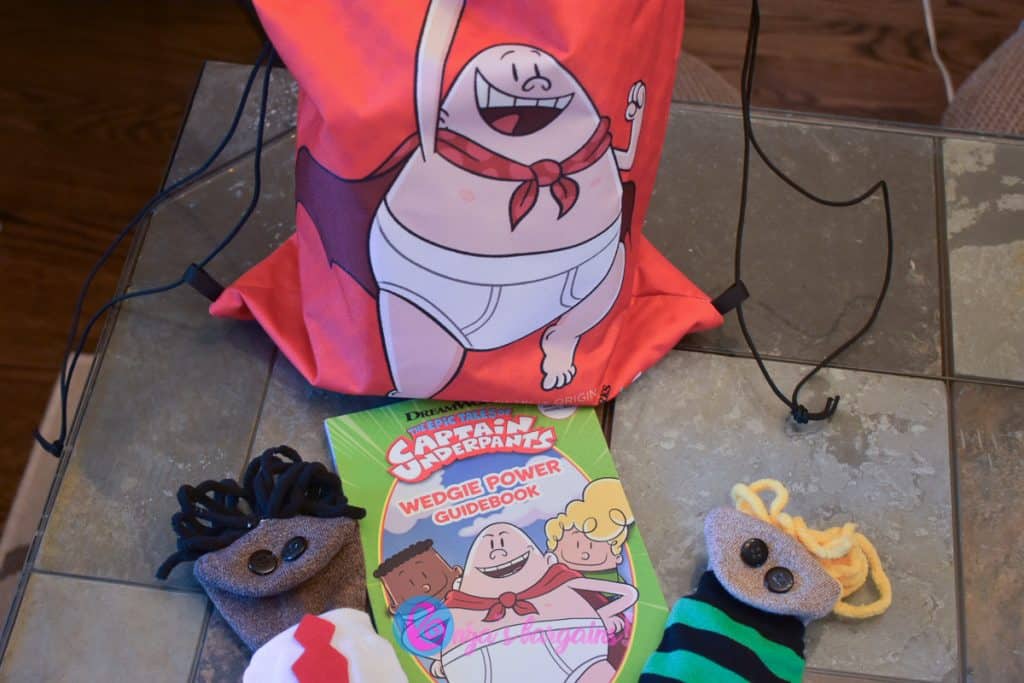 The cutest puppet show ever!