Disclaimer: I was chosen to be a NutriSystem blogger to share my experiences with all of you!  I am not compensated but will be provided with their program perks!  All opinions are all those of my own.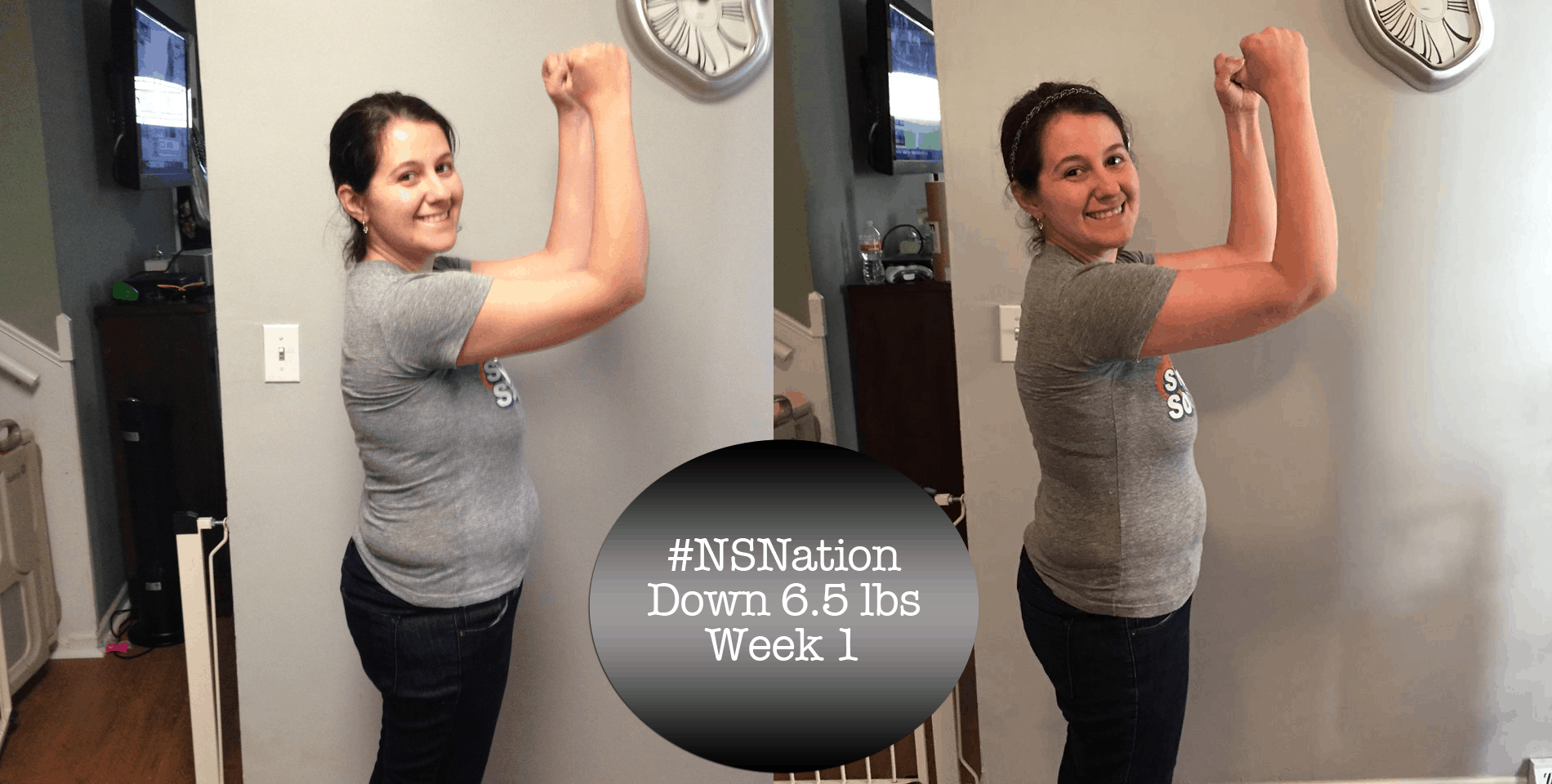 I survived week one of Nutrisytems! It was a tough week for sure!  I had to cut my calories down completely and I did go off track just a bit but I tried to make sure that when I did eat some type of snack I made better choices. I checked out the calorie count or stuck to a peach or some more carrots.  I didn't do the greatest with the fast 5 but since I am down 6.5 lbs in a week, it was definitely a success!
So tomorrow starts the regular program!  I am going to stick the the breakfasts, lunches, and dinner and eat my carrots & maybe one serving of fruit throughout the day.  Then at night when it is really bad and I am dying to eat I have Nutrisystem snacks! I am definitely excited to start the snacks.  I did dig in to one last week b/c I was hungry before bed.  It was quite delicious.
The food so far has been really good! The loaded baked potatoes had to be my favorite lunch.  Then the pizza was great when I cooked it in my toaster oven.  I was not a fan when I made it in the Microwave. Mostly, because I am such a picky eater!
Starting Weight: 144 lbs
After Week 1: 137.4 lbs
Join the journey with me!