I am excited to share what I know about Olaf's Frozen Adventure! I had the opportunity to screen it twice and also interview Directors Stevie Wermers-Skelton & Kevin Deters, Producer Roy Conli and Songwriters Elyssa Samsel and Kate Anderson in the brand new renovated Disney Animation building in Burbank!
During Olaf's Frozen Adventure, our friends Olaf, Anna, and Elsa get to celebrate "the first Christmas since forever." They are excited to actually be able to celebrate with the kingdom. The short is filled with lots of pixie dust, love, family, and holiday feelings! The music is so good and the show is just so well written and so well animated and if you are like me you really have missed these characters because Disney does such an amazing job and making you think you know ever single character that they ever put in a film.

Olaf's Frozen Adventure is playing exclusively in theaters before COCO. So you get an amazing treat when you go and purchase tickets to take your family to see the movie!

During our interview we learned about many Easter Eggs, their own voices they snuck in the movie, and the creative talent on how it all comes together in a beautiful 20 minute short!
Olaf's Frozen Adventure – The Inside Scoop
We learned that Elyssa and Kate were the voices of the cat.
You can find Baymax's arm in Olafs sled of stuff.
The hardest scenes to make were the ones in the snow.
John Lasseter told the songwriters to write the next Silent Night. (Zero pressure!)
It was a challenge to take a character like Olaf who is a sidekick and make him the star of the show.
In the sweater scene during one of Olaf's song, you will see is more like stop motion, not CGI animation.

Disney•Pixar's "Coco" opens in U.S. theaters on Nov. 22, 2017 with a special short, "Olaf's Frozen Adventures".
In Disney•Pixar's "Coco," aspiring musician and young boy named Miguel (voice of Anthony Gonzalez) teams up with charming trickster and new friend named Héctor (voice of Gael García Bernal) on an extraordinary journey through the Land of the Dead.
This movie is about family, tradition, love, and remembrance! It is an amazing movie you won't want to miss and you will want to take your family to see it this Thanksgiving!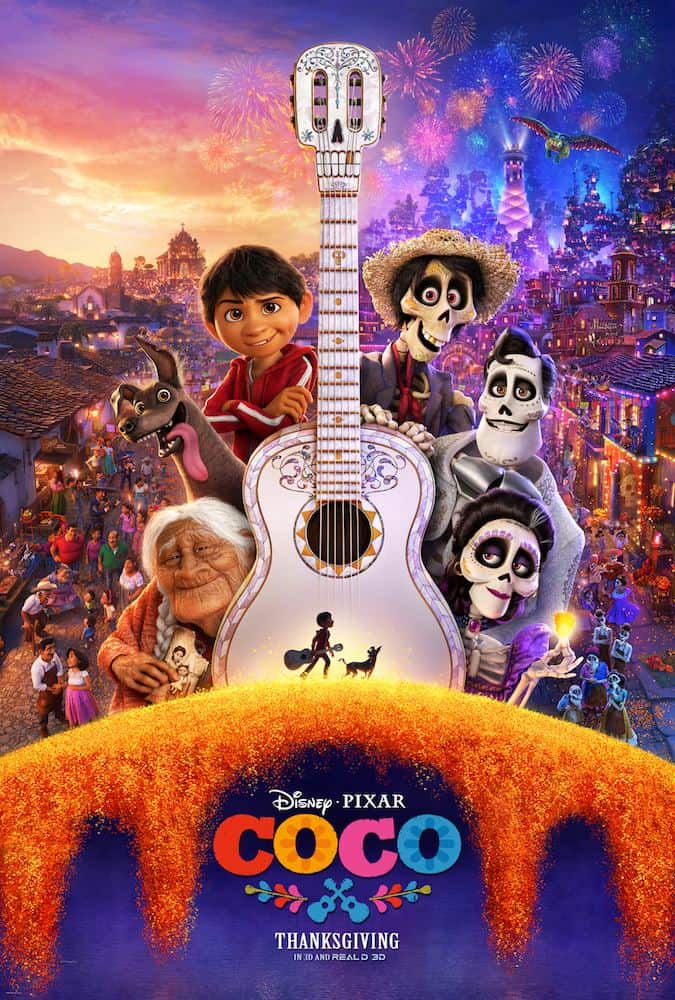 Get your family some reserved seats at the closest theater for this Thanksgiving.  Use our affiliate links below to help save money and possibly earn us a little bit too.  Purchase discounted tickets by using Dealflicks.com! Feel free to save an additional 20% by using the code RFGGTRFLUF at checkout or reserve your seats at Fandango.com.