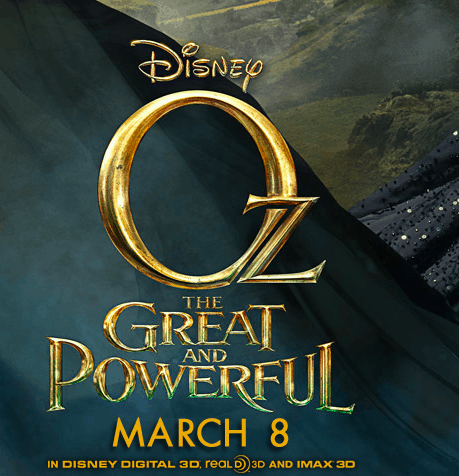 Amazing!  Those who know me know how excited I am for Oz The Great and Powerful to be out in Theaters on March 8th!  Being in Kansas City, I am so happy to see our city have fun with this one!
Our Union Station downtown will be turning itself Green with an Oz logo on it and also have a yellow brick road to take you in their newly renovated theater.  This use to be an Imax theater that just played educational movies, and now they are debuting with this movie!  One that holds a deal place in my heart!
Check out the official press release!
We will be turning Union Station into the Emerald City, and literally, the building will be transformed to be GREEN with the OZ logo on the exterior. We will also have a Yellow Brick Road outside leading up to the building, as well as a Yellow Brick Road inside of Union Station. This will all be seen at the special advance screening, and we will have it transformed through March 17 so that Kansas City folks can come down and view it and take photos on the Yellow Brick Road.  This is the first time a film will be shown in the new Extreme Screen Theater only at Union Station.   If you would like to come down and take pictures or do your review on the Yellow Brick Road, please let us know and we will secure you a spot!
Come back after Tuesday, I plan to update this post with pictures of Kansas City's Transformation!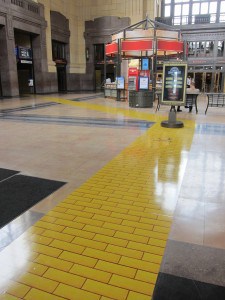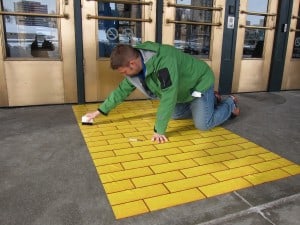 Also, I have had the opportunity to attend the
Red Carpet Premiere in L.A.
(It was actually a yellow brick road…of course!)!!  Be sure to check out my posts and all my interviews with the entire cast!  They are updated about every other day! 🙂

Purchase tickets TODAY to go THIS weekend to see Oz The Great and Powerful!  This movie will magically appear in theaters on March 8th!
Get 20% off $25 in movie tickets when you use your Visa Signature card!  Go ahead and visit Fandango.com!
Reminder: Oz The Great and Powerful Twitter Party! Win a $200 Prize Pack! Thursday 3/7 8pm CST #DisneyOzEvent