Paddington 2 Review
by Myla Tosatto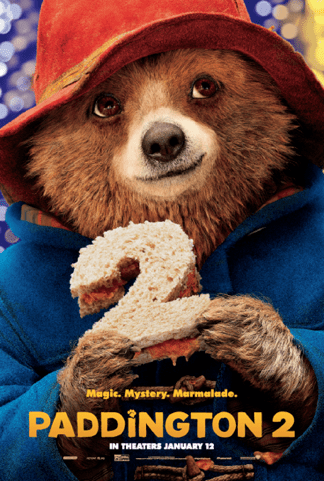 I grew up loving Paddington bear. I staged a play with my classmates in the elementary school (I'm sure I was a great director). I am sure I caused much pain and anguish when I ripped off the "PLEASE LOOK AFTER THIS BEAR- THANK YOU" tag from my sister's beloved Paddington stuffed animal (perhaps jealous because I was only allowed to have Aunt Lucy). I remember the sadness when my mother wouldn't let me have marmalade because she said it was "gross" (age 50, and I still have never had it), and I got chills as an adult visiting London when pulling into Paddington Station so I was very hesitant about seeing the original 2014 Paddington movie. I remedied that when I learned that I would be seeing Paddington 2, and boy, am I glad I did. Both Paddington movies are enchanting and charming and dare I say perfect? Do you have to have loved Paddington as a child to see Paddington 2? No. Do you need to see the first Paddington to enjoy Paddington 2? Again, no (though there is one small, very British gag involving an ugly nun and a security guard that might go over your head). But do anyways. It's on Netflix. Easy peasy.
Will kids want to see it? They would be very silly little humans if they didn't.   Besides all the great animation, heartwarming story, gentle humor and fantastic set decoration lay many great lessons. Most of them are actually spouted off by Paddington (Ben Whishaw) as he quotes his Aunt Lucy (Imelda Staunton) so kids will easily key into them. However, I also noted a much more subtle and very important message: books and friends are more important than money.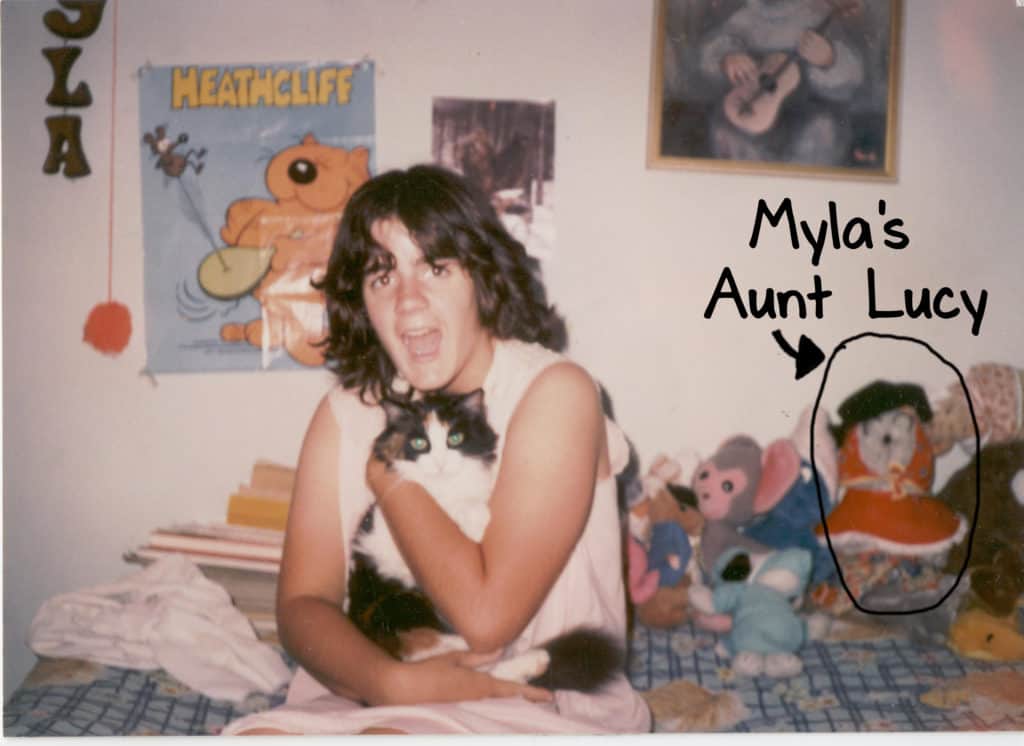 The director Paul King, with help from writer Simon Farnaby, expounds on the idea of one of the greatest fictional families in literarure. The movie is true to the original Paddington creator, Michael Bond. Paddington is loved and cherished by Mr. Brown (Hugh Bonneville), Mary Brown (Sally Hawkins), Judy Brown (Madeleine Harris), Jonathan Brown (Samuel Joslin), and Mrs. Bird (Julie Walters).
I will admit that I most certainly teared up several times during Paddington 2. I hope you do, too!
Paddington 2 is now playing in theaters!
Purchase discounted tickets by using Dealflicks.com! Feel free to save an additional 20% by using the code RFGGTRFLUF at checkout!