Lionsgate is sending us over SOME awesome goodies for the upcoming movie Rock Dog! I am super excited to be hosting a screening for our KC readers along with some REALLY fun giveaways and goodies (coming soon)!
When a radio falls from the sky into the hands of a wide-eyed Tibetan Mastiff, he leaves home to fulfill his dream of becoming a musician, setting into motion a series of completely unexpected events. ROCK DOG opens in theaters February 24, 2017 starring Luke Wilson (Bodi), Eddie Izzard (Angus), J.K. Simmons (Khampa), Lewis Black (Linnux), Kenan Thompson (Riff), Mae Whitman (Darma), Jorge Garcia (Germur), with Matt Dillon (Trey) and Sam Elliott (Fleetwood Yak).
Join us for a FREE screening:
Please only click on the link if you know that you can attend the screening.  Also be sure to subscribe to our KC email list!
B&B Shawnee 18
02/18; 10:00am
Screening Passes: Click HERE for exclusive EB Invite (while tickets last).
Kansas City Exclusive E-mail List for Enza's Bargains
If you are in KC and want me to e-mail you free movie passes, giveaways, and information on local entertainment please be sure to subscribe to my e-mail!  Those who have subscribed get first dibs usually on tickets and giveaways! Subscribe HERE.  Now since you have subscribed, be sure to fill out the form for your official entry!
Free Activities for Rock Dog

Get fun coloring pages and activity books for your kids!  Click the image below to grab them!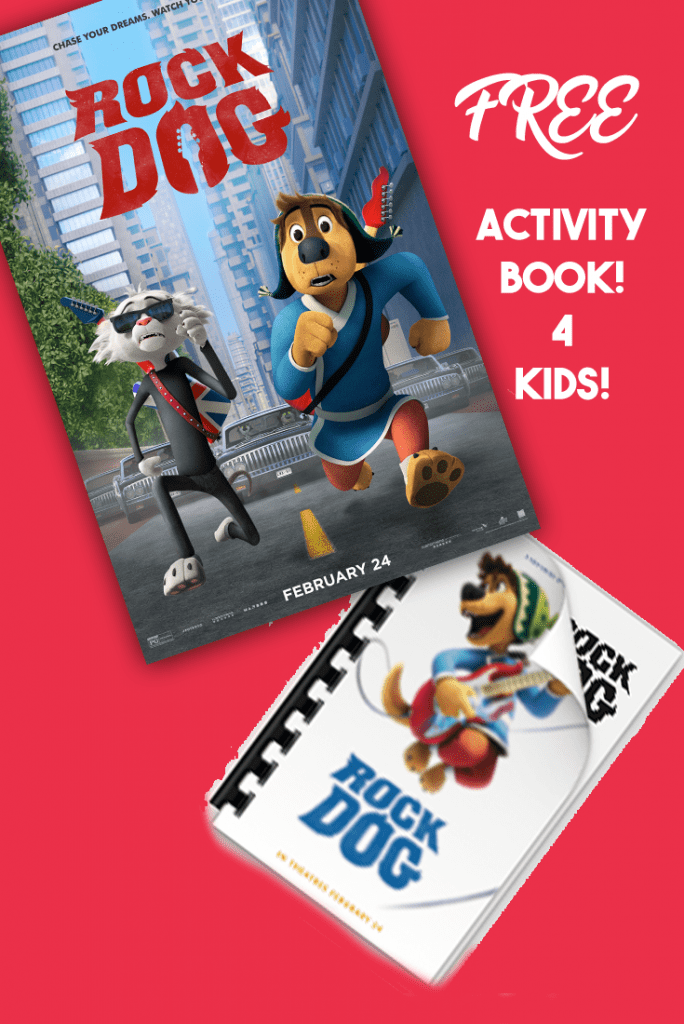 Rock Dog FREE Valentine Printable Cards:
If you are looking for some adorable printable Rock Dog Valentine Day cards. Click the image below to download your free PDF Printable cards to share with your kids!  If they love doggies like my kids do, they are going to love these!