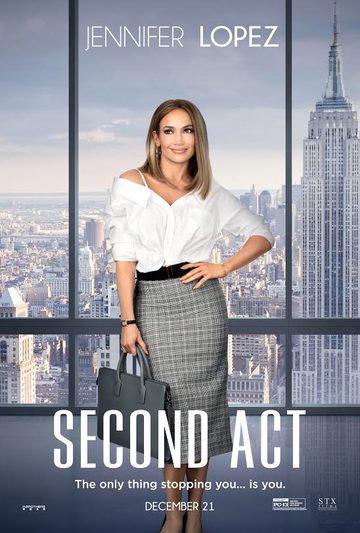 Second Act Oklahoma City Advance Screening
I told you all how excited I was for my Kansas City Advance Screening of Second Act! Guess what, if you are in Oklahoma City or near there, we FREE Advance Screening tickets for you to go and take a date!  Also, don't forget to sign up if you want us to email you about free tickets in the future (of course grab tickets for this screening first before they are all gone).
The movie looks so good!  The movie looks so good with J-Lo and it is definitely a date night film that should leave you in a good mood (so I think…because we haven't seen it yet either!!!)!!
Join us
AMC Quail Springs
Tuesday, November 13th at 7pm
Get Your Enza's Bargains tickets HERE.
Join us Wednesday (yep a total pop up screening), November 7th at 7pm
Harkins Bricktown 16
150 E. Reno Ave.
Oklahoma City, OK 73104
Sign up for OKC Newsletter Below
So if you didn't know…we always e-mail out our screening invites to our readers before sharing on social. SOMETIMES, we ONLY email out tickets if you are on our e-mail list! If you like seeing movies for free before anyone else, please sign up for our e-mail list below!
Sign up for your CITY e-mail list and get notified for screenings in your area!
About Second Act:
Second Act is a comedy in the vein of Working Girl and Maid In Manhattan. Jennifer Lopez stars as Maya, a 40-year-old woman struggling with frustrations from unfulfilled dreams. Until, that is, she gets the chance to prove to Madison Avenue that street smarts are as valuable as book smarts, and that it is never too late for a Second Act.
Second Act will be playing in theaters December 21st!