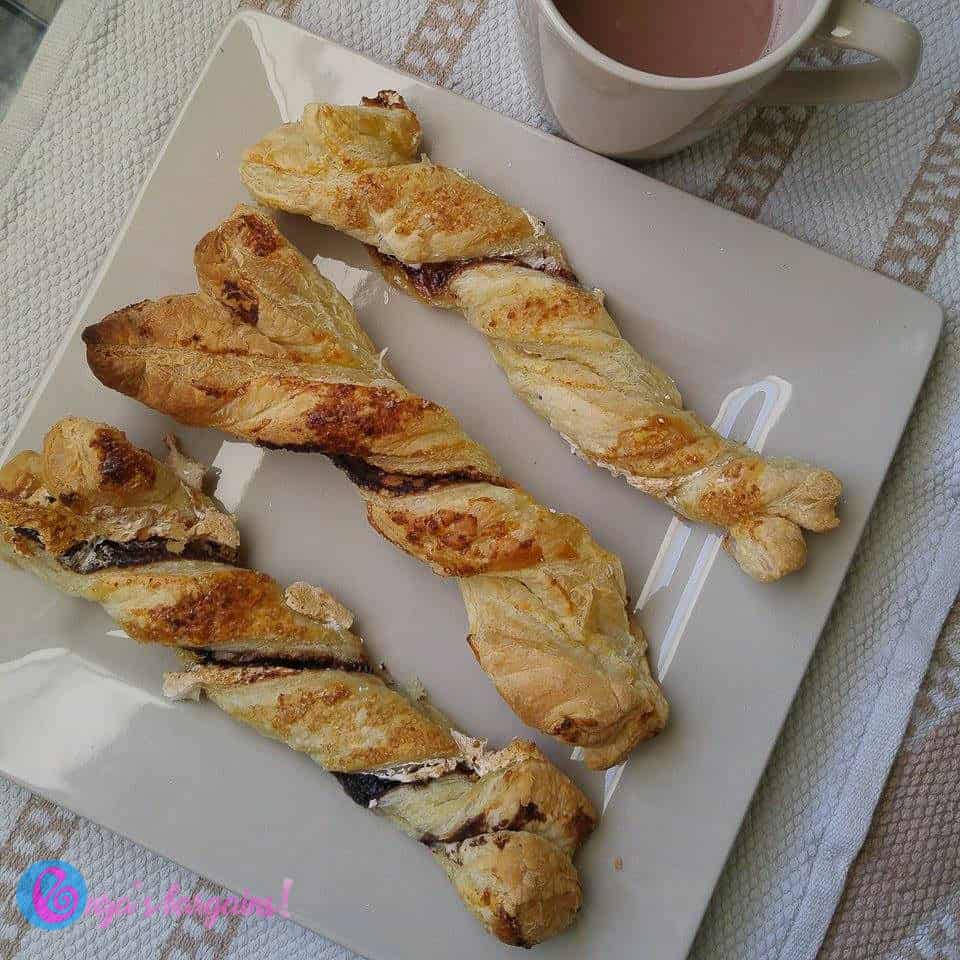 S'mores Twist were born the other day I decided to try a holiday favorite from Walt Disney World that I love, Pumpkin Twists! If you like the pumpkin everything about fall, give these a shot, you'll love it! I don't spend a ton of time in the kitchen but I like to find quick, easy recipes that are unique so when we have our big family holidays I can switch up the norm. Like I said, they turned out wonderful and they were relatively easy to make. So it got me thinking what else could I do, apple pie twists came next, they were also very good. But then I got an idea I had to try, S'MORES! Well, they're my favorite, pizza were not good :(.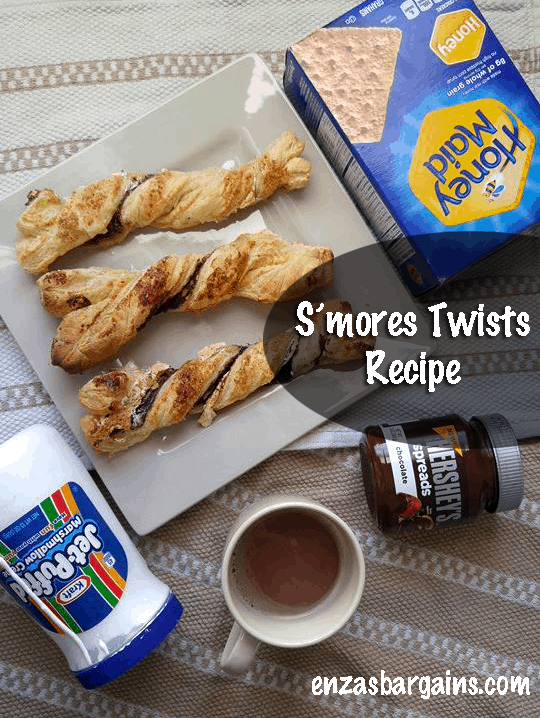 So, how do you make them? Well somewhat easy here's what you'll need:
1 box of puff pastry sheets (2 sheets per box)
Marshmallow Creme (7 oz)
Hershey's Chocolate Spread (About 3 Tbsp)
Large Egg (1)
Milk (1/4 Cup)
Sugar in The Raw or Sanding Sugar (1/3 Cup)
Crushed Graham Cracker (2 crackers)
To begin defrost your puff pastry by pulling them out of the box and wrapping and letting them sit (still folded) at room temperature for about 30 minutes or until the pastry is firm but pliable. Preheat your oven to 450º.
Once pastry is defrosted unfold to flat and roll with a rolling pin just to remove the creases. Once you have one sheet rolled on a flat surface spread your chocolate spread covering but leaving about 1/4″ around the edges. This will spread thin, which is ok a little goes a long way, but you can add chocolate to your own taste obviously. You don't want too much filling or the twists will start to come apart in the oven.
Next repeat the rolling with the second pastry sheet and spread out the marshmallow cream. You will spread the marshmallow thicker than the chocolate but you still want to leave 1/4″ around the edges. At this point I lay both pastries flat in my fridge for 5 minutes just to make it a little more rigid. You still want it pliable for the next step but not too soft.
Next you sandwich the two pastries together with the fillings facing each other. Press down gently but not in a way that it would squeeze the filling out. At this point cut the pastry into six strips of about an inch to an inch and a half each. Line a cookie sheet with parchment paper and take one strip. Hold and pinch the top and bottom of the strip, then twist from top to bottom three times and place on the parchment paper. Repeat with the remainder of your strips giving about a quarter of an inch between twists.
Once your strips are in place beat the large egg and combine with milk (egg wash). Sift together in a bowl your sugar in the raw or sanding sugar and crushed graham cracker. Use a pastry brush and apply the egg wash to your strips coating the visible pastry. Sprinkle on the sugar/graham cracker mixture. This is going to be a total judgement call, the more you use, the sweeter and crunchier the coating will be on the twists.
Next place the cookie sheet in the oven for 22-25 minutes or until the puff pastry has turned a golden brown on top. When finished cooking remove and let cool on the cookie sheet for 5 minutes and then move them to a cooling rack for an additional 5-10 minutes.
Enjoy, and thank you to Disney for the inspiration!