I was excited to write the Snow Cooling Pillow review and included it in our gift guide because my girls and I always get really hot while we sleep.  This post might also contain affiliate links which may earn us a small percentage to help cover our expenses if you choose to make a purchase and we also received product for our honest review.  I let my 8 year old keep this pillow as she was so excited when it arrived.  I tried to smooth talk my way into keeping it for myself but I knew I had another pillow headed my way to review!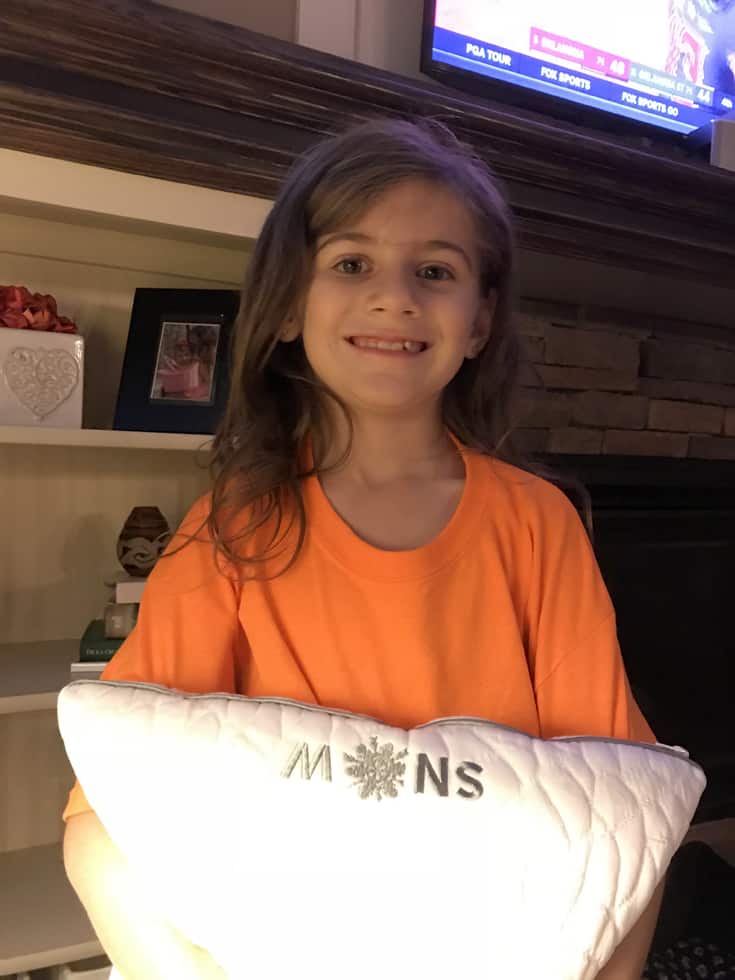 The Snow Cooling Pillow is really great according to my daughter.  Every time I feel it or lay down with it for a little while it remains cool! I love flipping my pillow over to the cool side and with this pillow it feels super chill!  I think this would make a really cool gift for someone for the holidays!
Once you take the pillow out of the box it expands! Here is what it looks like out of the box.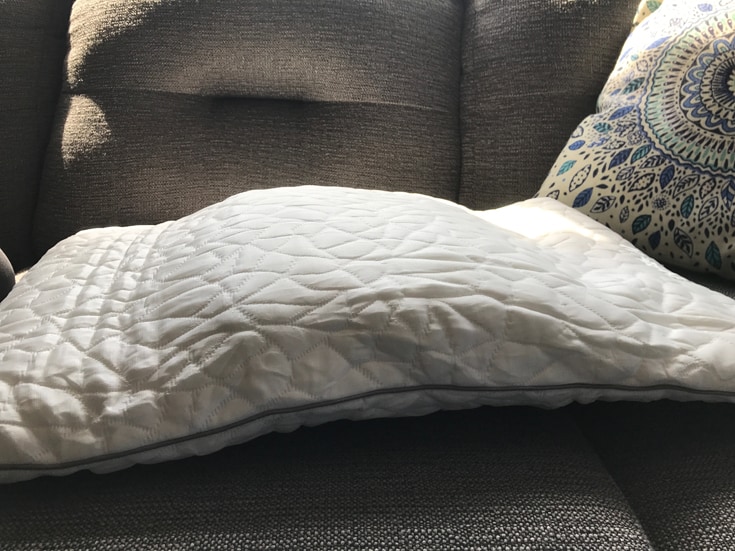 About the pillow:
The Therm-A-Sleep Snow Cooling Pillow features Nordic Chill fabric to help you stay cool while you're sleeping
Nordic Chill cooling pillow cover fabric dissipates body heat up to 10 times faster than cotton, creating a cold sleep climate
Cold to the touch, even through a pillow case
21 oz.of shredded memory foam pillow fill provides medium-firm loft and support, perfect for all sleep positions
1-year manufacturer's warranty
Shop for the Snow Cooling Pillow With Medium-Firm Shredded Memory Foam!
Be sure to check out the UPDATED Holiday Gift Guide Items this year for 2017!

[catlist id=225 thumbnail=yes numberposts=50 template=enza]