If you are looking for a great Holiday Recipe that is cute and yummy and a lot of fun for the kids! You will definitely want to try out these Snowman Truffle Cake Balls Recipe!  They are so yummy and will have everyone talking!  You can easily turn these into cake pops by adding an adorable cake pop stick!
Pin this post NOW to CREATE this recipe later!
My family LOVES sweets and I LOVE having themed goodies for everyone to eat during the holidays!  These are great to make and serve for holiday parties! They also make cute gifts and are great to share with others…that is if you don't eat them all first!  These are totally the cutest dessert ever!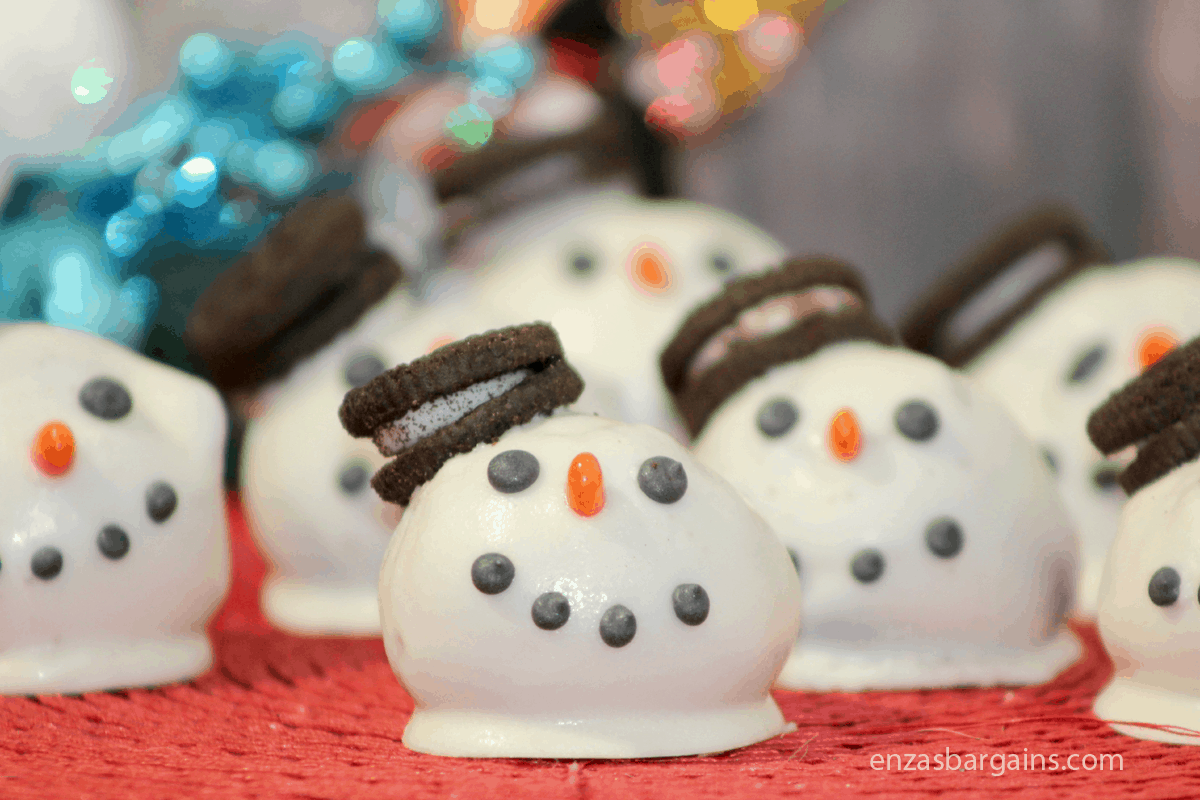 Snowman Truffle Cake Balls Recipe
Ingredients 
1 pkg. (8 oz.) brick cream cheese, softened
36 OREO Cookies regular size
16 oz. Ghirardelli vanilla chocolate wafer melted
48 Mini OREO Bite Size Cookies
Decorations: decorating icing or gel found in all grocery or large box store baking isles.
Instructions

1.  Mix cream cheese and cookie crumbs until well blended with a food processor
2.  Shape into 1 " truffles can make up to 48 truffles
3.  Place in a single layer on a cookie pan



4.  Freeze the truffles for at least 20 minutes
5.  Dip truffles in melted chocolate by using a fork and dipping the ball/truffle in the chocolate then tap the fork on the edge of the bowl to remove some of the extra chocolate.
6.  Place on a waxed paper-lined pan the chocolate will  pool at bottom of each truffle.
7.  Begin to decorate by adding the eyes and nose. I used the decorators icing to adhere the mini Oreo to the top of the truffle for his hat
8.  Refrigerate 1 hour or until firm. Keep refrigerated.