We are so excited to share our Squishmallows Review with all of you! These are the cutest and softest toys we own.  This post might also contain affiliate links which may earn us a small percentage to help cover our expenses if you choose to make a purchase.
We own the small dog Squismallow and the large cat one!  The photo below is me barely squeezing it to try to show you how soft these toys are when you touch them.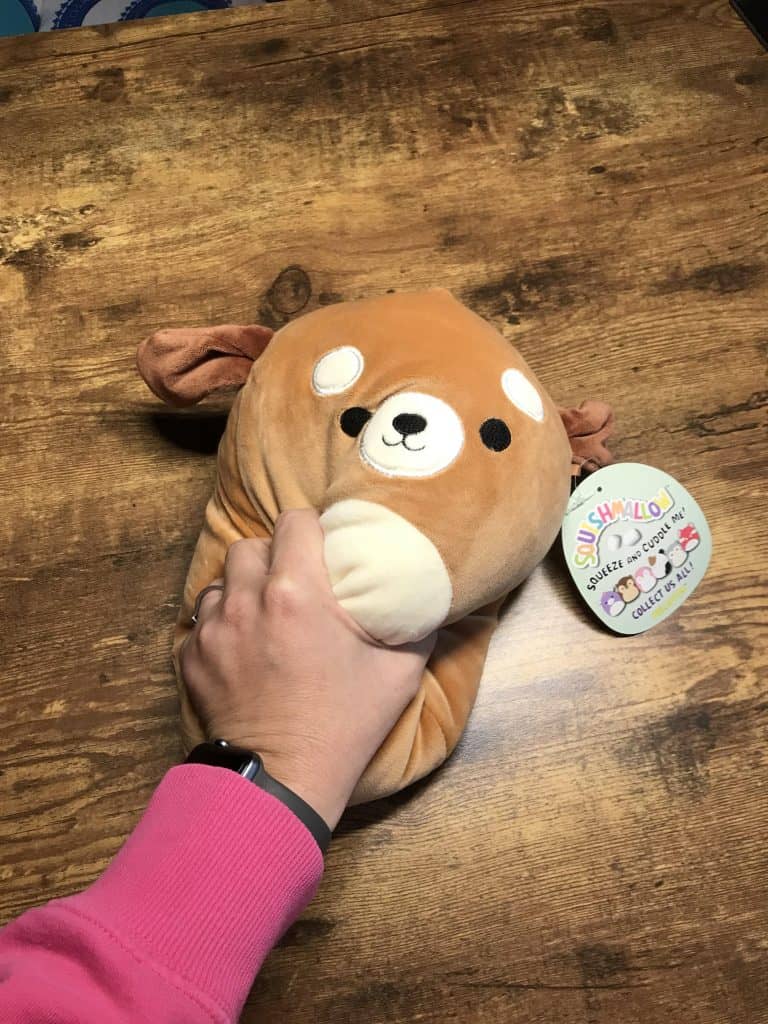 Imagine if a super soft squishy toy and a plush had a baby…if they did you would get a Squishmallow.  I am really hoping my girls let me travel with the smaller size one because it would make the best travel pillow.  Just cuddling with this toy is totally relaxing.  No wonder why they have had rave reviews from those anxiety and sensory issues.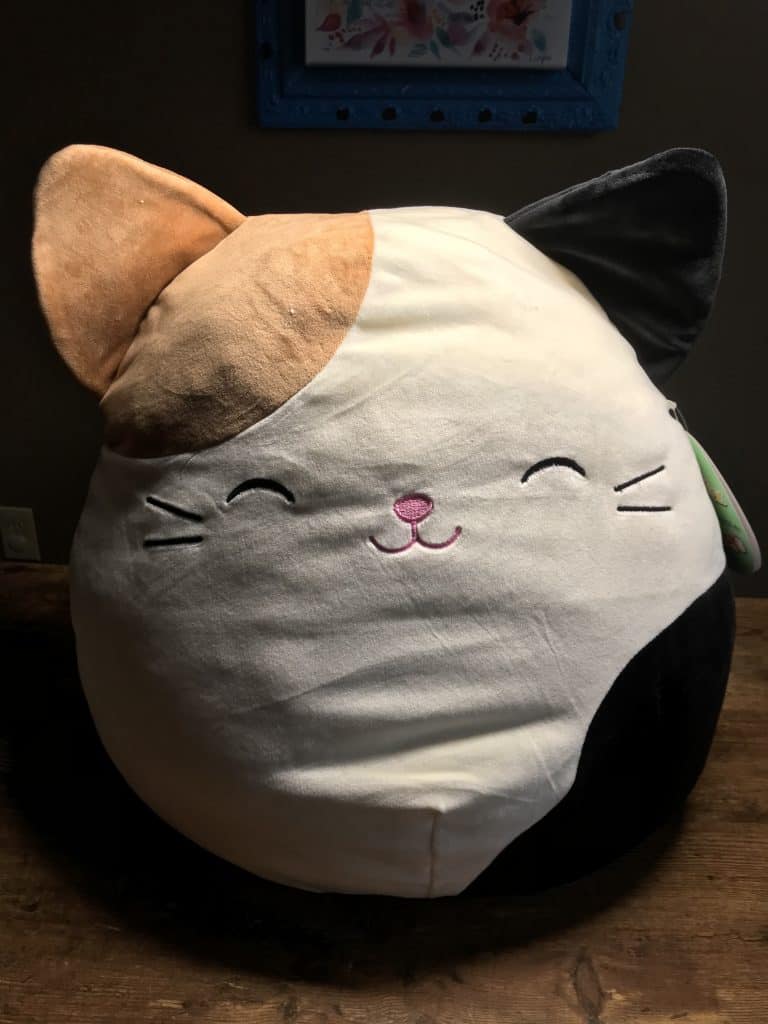 From the 3.5-inch "clip-on" styles to the 16 and 20-inch sizes (that fans are using to replace pillows), kids, friends and loved ones will go absolutely wild over Squishmallows. Eight inch, 12-inch, Baby Squishmallows and square, "Stackable" styles are also available. Squishmallows are available for purchase online, and at national gift and retail chains.

Kellytoy receives letters every week about the medical benefits of Squishmallows, especially for people with anxiety and sensory issues or kids on the spectrum.

Visit the Squishmallows website for more information: www.squishmallows.com
Purchase so many different styles on Amazon! They should make awesome gifts for kids of all ages! If you aren't sure what to buy a young kid, check these out for sure!
Be sure to check out the UPDATED Holiday Gift Guide Items this year for 2018!

[catlist id=235 thumbnail=yes numberposts=50 template=enza]