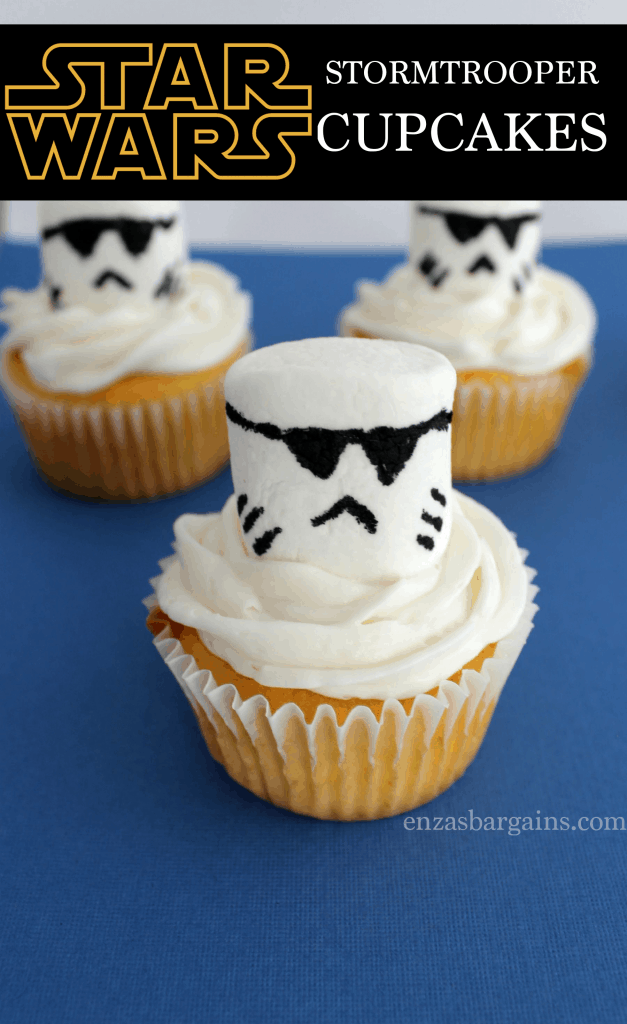 Are you looking for fun Star Wars themed food for the upcoming movie?  If so you are going to LOVE these Star Wars Stormtrooper Cupcakes Recipe.  They are delicious and anyone can do it! TRUST ME!  All you need is to be a Star Wars fan and like cupcakes!  Check on both of those!  I watched Star Wars when I was younger and babysat my young cousins and as an adult has gotten back into it!
Ingredients:
Box cake mix or your favorite homemade cake recipe
White Buttercream Frosting
Marshmallows
Directions:
Mix your cake mix as directed or us your favorite homemade cake recipe. Preheat oven to 350 degrees (F). Line your cupcake tin with cupcakes holders and set aside.
Spoon the cake batter into the cupcake liners (filling about ½ way each) and bake for about 18-20 minutes or until a toothpick comes out clean. Let cool completely, and then frost.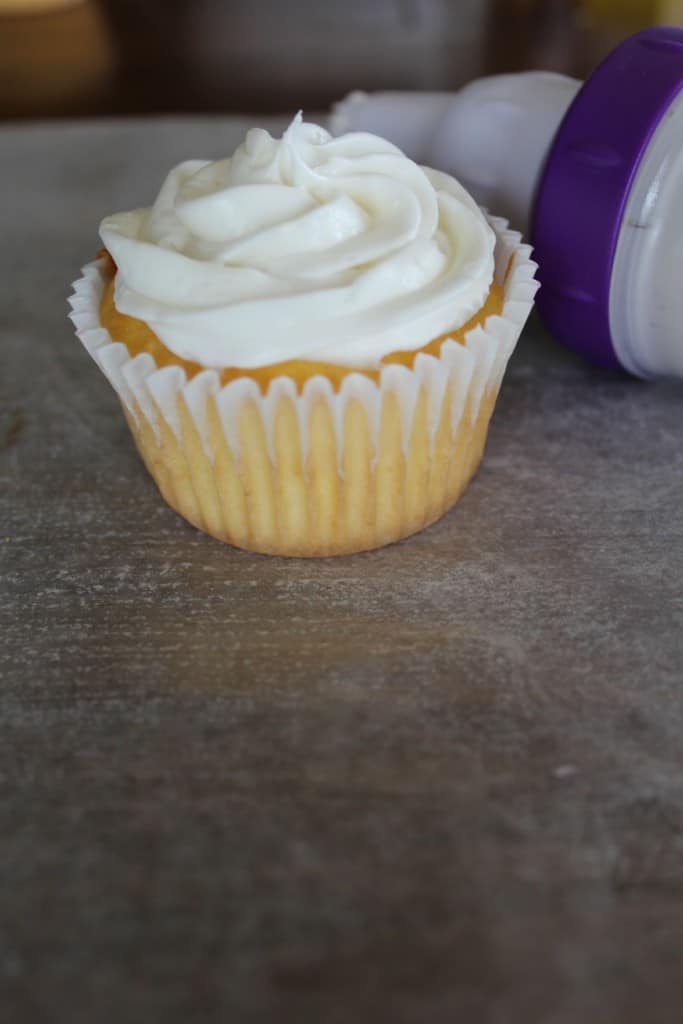 While the cupcakes are cooling prepare your stormtroopers (marshmallows). After testing these I found it was much easier to make the faces with the black food grade marker. First add a line across the top, and then make two triangles for the eyes. Add the mouth and breathing lines off to the side to complete your Stormtrooper.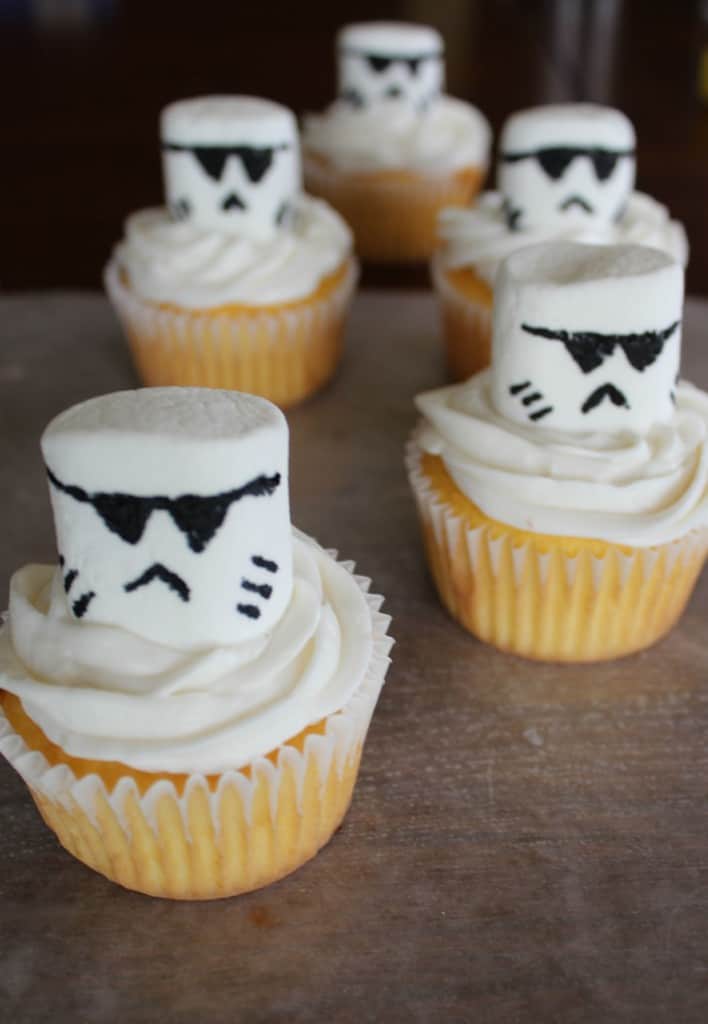 Generously frost each cupcake, for easy frosting I use this cupcake decorating set. Carefully add your Stormtroopers in the center of the cupcake.
Enjoy!
About "Star Wars: The Force Awakens"
Lucasfilm and visionary director J.J. Abrams join forces to take you back again to a galaxy
far, far away as "Star Wars" returns to the big screen with "Star Wars: The Force
Awakens."
The film stars Harrison Ford, Mark Hamill, Carrie Fisher, Adam Driver, Daisy Ridley, John
Boyega, Oscar Isaac, Lupita Nyong'o, Andy Serkis, Domhnall Gleeson, Anthony Daniels,
Peter Mayhew and Max Von Sydow. Kathleen Kennedy, J.J. Abrams and Bryan Burk are
producing with Tommy Harper and Jason McGatlin serving as executive producers. The
screenplay is by J.J. Abrams & Lawrence Kasdan. "Star Wars: The Force Awakens"
releases in U.S. theaters on December 18, 2015.