Thank you for wanting to sign up with for my e-mail newsletter! You can now start getting exclusive e-mail recaps of daily deals. You can't always make it to my site each day, but I know you do check your e-mail.
To sign up for my e-mail newsletter you will want to make sure you follow each step!
1. Sign up by entering your e-mail address below and clicking "Subscribe". We have city specific groups please check mark all that apply to you so you can score city-specific offers and deals!
2. Next check your e-mail inbox and/or your spam folder to confirm your e-mail.


3. Click on the confirmation link in your e-mail. Ta Da!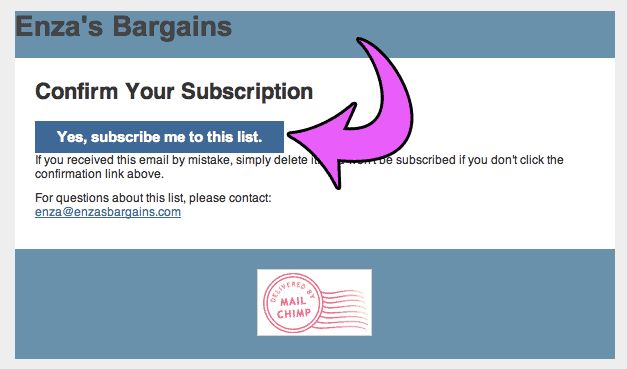 Check out all of today's deals now since you are all set up!