Are you looking for a new movie to enjoy with the family? A movie that the kids will enjoy and keep their attention from start to finish? You need to check out "Tad the Lost Explorer and the Secret of King Midas"! This funny and cute adventure will be a new favorite for the whole family! We also have an activity sheet for the children to do! This post contains affiliate links.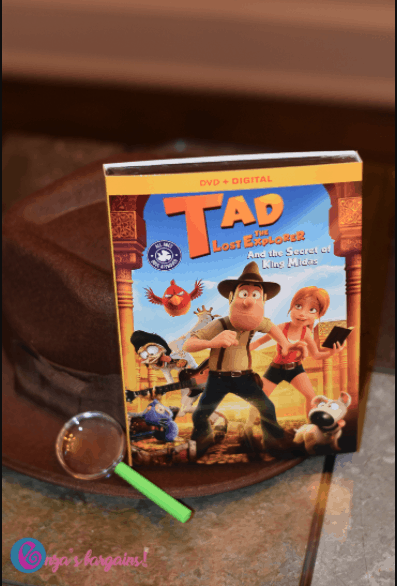 Enza and her daughters watched the movie and it was a huge hit! Her 8 year old didn't stop watching for one minute! It captured their attention and they were loving it from beginning to end. Her younger daughter, Chloe, said, "the movie was funny, scary, but good". Here are some more details about this super funny, lovable film!
Tad and his loveable and zany friends are back in the all-new animated adventure TAD THE LOST EXPLORER AND THE SECRET OF KING MIDAS. In this highly anticipated follow-up to the 2013 hit Tad, The Lost Explorer, Tad dreams of becoming an archeologist traveling the world, uncovering hidden secrets and lost treasure, but his job working construction keeps him daydreaming instead of exploring. The chance of a lifetime comes when he is invited to attend archaeologist Sara Lavrof's presentation of her latest discovery–the papyrus that proves the existence of the Necklace of Midas, the legendary King who turned everything he touched into solid gold. When an evil billionaire forces Sara to help him find the enchanted talisman, Tad must rescue the girl of his dreams on a trip around the world, in this new hilarious, action-packed adventure the whole family will love!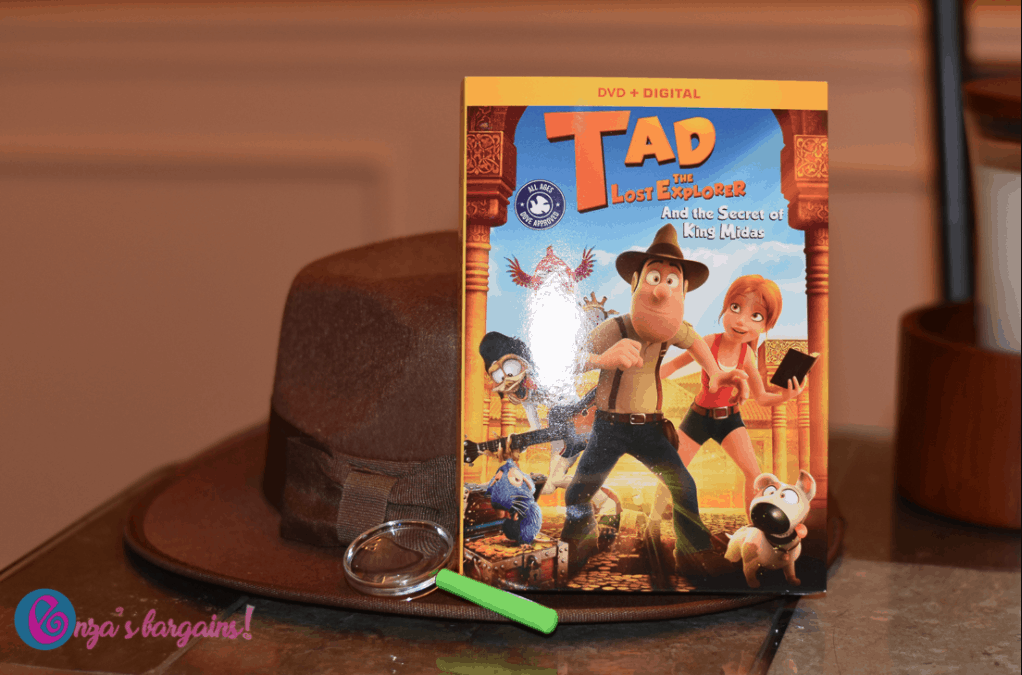 "Tad the Lost Explorer and the Secret of King Midas" has received the Dove Seal of Approval and is rated PG so the whole family can enjoy. This action-packed adventure will be available on DVD (with Digital copy) and on Digital beginning April 10, 2018. Try out this activity sheet that will help you better understand Tad and his friends!