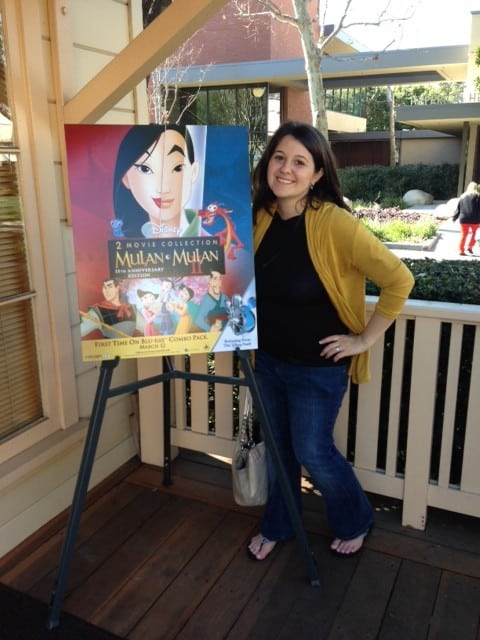 Tom and Tony Bancroft are two identical twins who are both directors and animators of Disney's Mulan! During my trip to L.A. and Animation Studios, I had the opportunity to interview both of these wonderful men!  Tom Bancroft was the supervising animator of the character "Mushu".  Tony was the director.  They were both the most entertaining people to interview!  They were both so friendly, funny, and outgoing!  Being identical twins they both went to school to learn animations and both got hired to work as animators in Florida and worked on Lion King.  Their biggest and most recent project was Mulan and Mulan 2!  As they told us their story, they ping pong'd back and forth like two brothers would do!  They took their turns drawing up the characters in front of us as we chatted.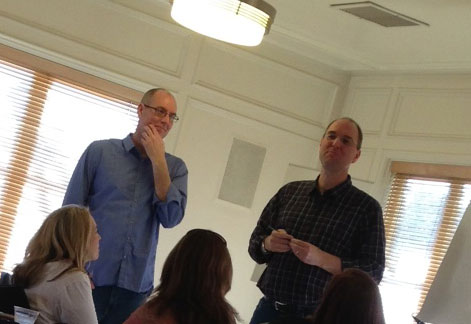 I learned that they also worked on other films like Lion King, Aladdin, and Beauty and the Beast!  When creating Mushu, Tom studied Chinese dragons a lot.  He learned that they were skinny and had to skinny up Mushu while creating him. The character was also created with Eddie Murphy in mind as the voice/personality.  When watching Mulan you can totally tell!  There are a couple of Hidden Mickey's in the movie.  I will let you look for them when you watch the dvd!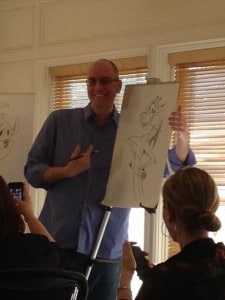 Before leaving they had both created 25 drawings to give to each one of us Mommy Bloggers!  Can you believe that!?!  They went around and signed each one of them.  I asked them to make it out to my daughter and "New Baby"! 🙂
Disclaimer: I was sent to L.A. with expenses paid by Disney to attend Oz The Great and Powerful World Premiere, Press Junkets, and interviews.  ALL opinions are of my own and were not influenced by this sponsored activity.