The Last Black Man in San Francisco Review
by Myla Tosatto
On a beautiful street in a beautiful city sits a beautiful house. Outside of this house looking in is Jimmie Fails (Jimmie Fails) our protagonist of the movie, The Last Black Man in San Francisco. Jimmie is obsessed with this house; to the point where nothing else is important. To him it represents everything that he is not and everything he will never have. His faithful friend, Montgomery Allen (Jonathan Majors), empathizes and understands Jimmie's wants and needs.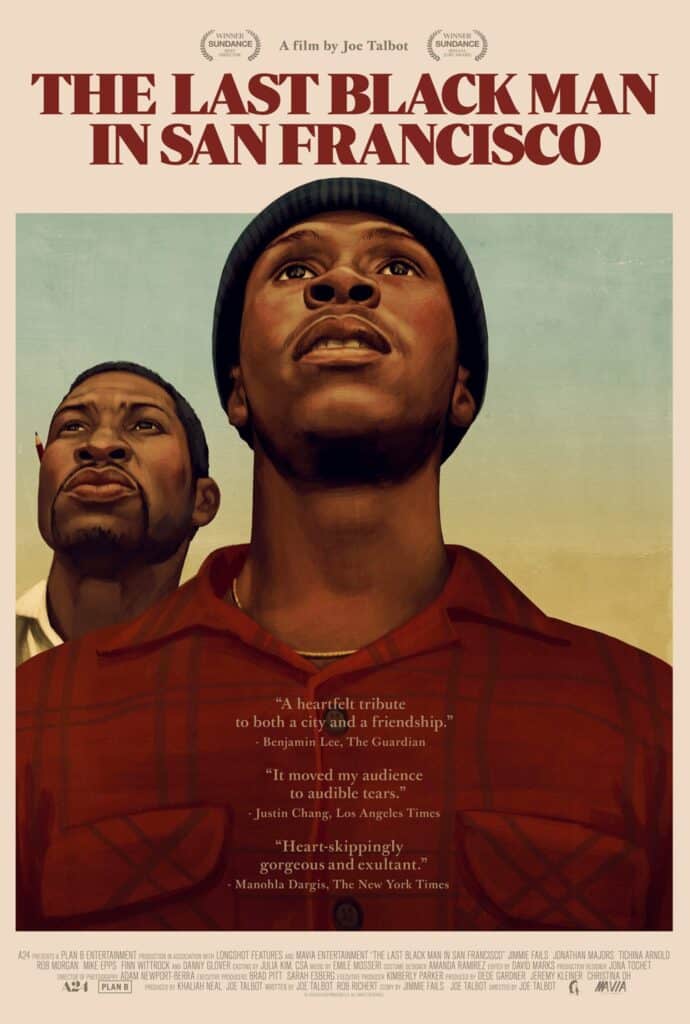 Jimmie believes that his grandfather (who is referred to as the first black man in San Francisco) built the place himself. As fate would have it, the current owners have to leave the house. This becomes the opportunity for Jimmie and Montgomery to act. They don't so much as move into the house as squat there after they realize that traditional methods aren't going to get them their dream home.
While Jimmie is living in his fantasy world of owning his familiar homestead, Montgomery watches his own fantasies play out in real life. As an artist and playwright, Montgomery wishes to ease a community's sorrow while at the same time help Jimmie come to grips with reality.
This is a beautiful movie. Every single frame of film could be an award winning photograph. It won the director, Joe Talbot, the Directing Award at the Sundance Film Festival as well as a U.S. Dramatic Special Jury Award. The movie tells a serious story but just the right amount of humor shines through. It will linger with you well after you leave the theater; which is a good thing since Oscar nominations are so far away!
I would be remiss if I didn't mention Danny Glover as Montgomery's grandfather in this movie. The elder statesman has been doing a fine job of picking out recent projects with The Last Black Man in San Francisco, The Dead Don't Die and Sorry to Bother You. Put Mr. Glover on your MUST WATCH list!
The Last Black Man in San Francisco is NOW playing in Kansas City! It has been released to different cities on different days! SO you want to check it out while it is still in theaters!