The Learning Journey's Code & Learn Ladybug is a great toy that teaches learning through play. It is even better that this toy is great for to teach your youngest children the process of programming. Their ladybug will turn into a remote control toy to play with! This post might also contain affiliate links which may earn us a small percentage to help cover our expenses if you choose to make a purchase.
The Learning Journey's Code & Learn Ladybug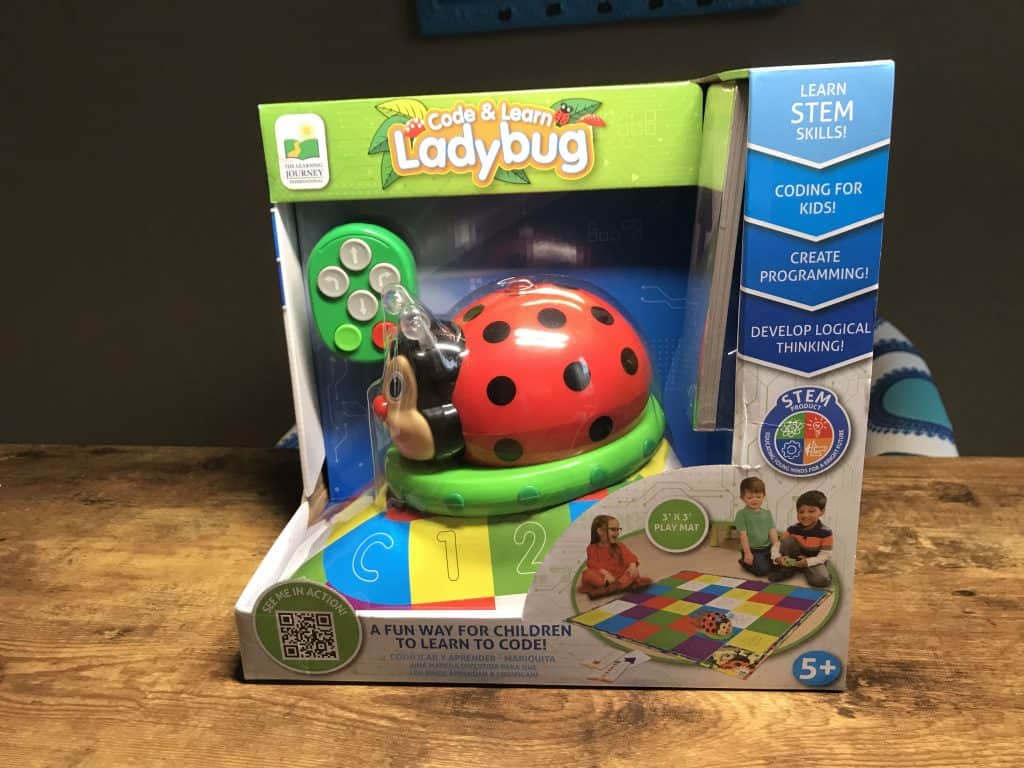 The new Code & Learn Ladybug will introduce kids to basic programming and coding in a simple and fun way! The Code & Learn Ladybug has two modes of play. In the first mode, children use the coding cards to input directional cues into the remote control that will code the bug to land on the correct colored square within the grid map. Once the coding is completed, hit green to go. The coder will know if he or she has programmed correctly when the antennae of the ladybug light up with the color that corresponds to the coding card. The second mode allows children to "drive" the remote-control playmate around for free-wheeling fun.
The The Learning Journey's Code & Learn Ladybug is $47.99 on Amazon! You can also find his Space Ship coding friend for only $39.99!

Be sure to check out the UPDATED Holiday Gift Guide Items this year for 2018!

[catlist id=235 thumbnail=yes numberposts=50 template=enza]