If you are looking for a new but yet classic toy Funrise has these awesome Tonka Steel Trucks that look and feel like the classics that I use to play with as a kid.  This truck is actually licensed by Hasbro and is guaranteed for life.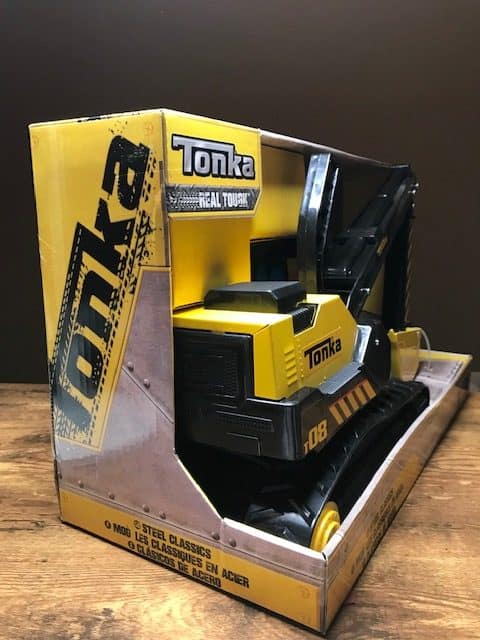 If you are shopping for a young boy or girl who likes construction, trucks, and make believe you really want to check out this truck. I was sent the Tonka Steel Classics Excavator Vehicle. I found it at Kohl's on sale for $44.99. With the Kohl's 20% off coupon codes (that they usually have posted on the top of their website) you can get this for only $35.99! That is a great price for a toy valued at $50 and also built to last a lifetime. This is definitely a toy that you won't see thrown in the garage sale the next year.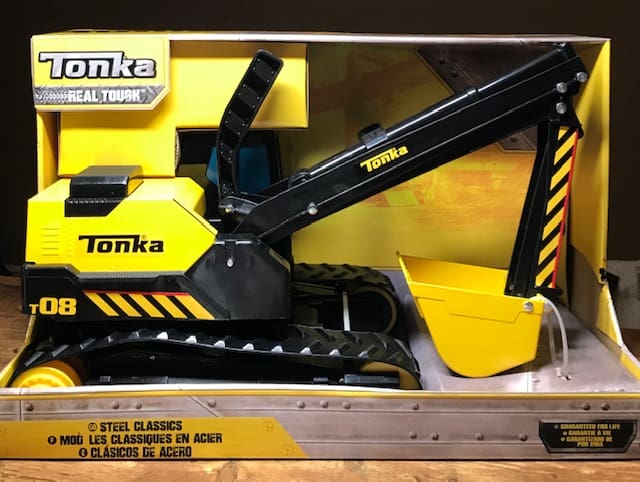 Tonka Steel Trucks
This truck is meant for ages 3 and up. It is built with metal and plastic. The handle moves up and down which is great for playing. It has a lifetime limited warranty.
This post might also contain affiliate links which may earn us a small percentage to help cover our expenses if you choose to make a purchase.
Be sure to check out the UPDATED Holiday Gift Guide Items this year for 2018!

[catlist id=235 thumbnail=yes numberposts=50 template=enza]